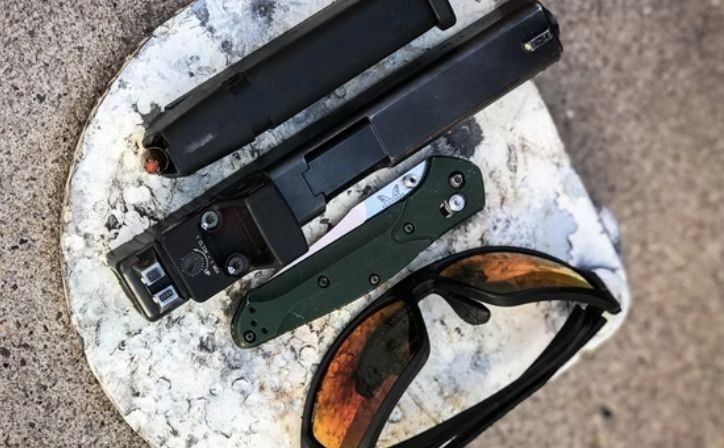 Top Accessories That Every Female Firearm Owner Should Possess
Based on a survey done in 2021 in the United States, more than 22 percent of American women own firearms. Even so, buying it is simply the tip of the iceberg; you need to accessorize the firearm to boost its function and dress it up. Even if you are still planning to buy one, it's best to familiarize yourself with the top accessories you will need, which range from thread protectors to lasers and talon grips. Keep reading to learn more about these firearm accessories and much more.
If your firearm has a threaded barrel, invest in a thread protector. Firearm barrels often have delicate threading that gets damaged when exposed to other exterior objects or elements. Attaching a thread protector onto your firearm while traveling or using it shields it against exposure to elements that rub on the threading.
Other than shielding the firearm barrel threading, thread protectors also go a long way in protecting other objects with threading, such as piping and mechanical elements.
But with the rise in the number of manufacturers for thread protectors, it becomes challenging to determine the ideal one for your firearm. While a few offer high-quality products, most thread protectors today have substandard materials. Always look for thread protectors made of high-grade aluminum alloy. They are usually lightweight and robust.
Red-dot Sights and Lasers
Numerous laser options for firearms exist today. They include the laser grips mounted to your firearm's grip rear to project the lasers beneath the slide. Laser systems are also available and can be easily attached to the firearm's accessory rail. We also have guide rod lasers that you can install into your firearm directly to substitute the factory guide rod.
Lasers enable you to focus on your target clearly and still aim when the lights are dim or unavailable. Besides, they allow you to make accurate hits while under stress.
On the other hand, reflex sights or red-dot sights help you get the target quickly, eliminating sight alignment issues. The dot is always clear despite your area of focus, which works well if you wear reading glasses. The amount of money you can spend to acquire the red-dot sights and lasers depends on the model and capabilities.
Cerakote finishes refer to special ceramic coatings that work hand-in-hand with polymer components to offer durable finishes while shielding firearm surfaces from scratches and corrosion.
While you can still get a Cerakote finish from a manufacturer and apply it on your firearm, always leave the job to a certified applicator. The accessories also come in various colors to give your firearm that beautiful look of choice.
Fiber Optic and Tritium Night Sights
Most female firearm owners usually prefer tritium and fiber optic sights more than factory sights because of their ability to enhance visibility. Generally, fiber optics come in green and red and enable light to get through the sight length, causing the front light to be easier to pick up and more visible.
The tritium night sights are similar to the standard white-dot ones during the day but glow with green dots in the dark. The best part is that you don't need lights or batteries to charge the tritium sights. And they can serve you for about 12 years after being manufactured.
These firearm accessories come in multiple sizes, price points, and lumens. You can install your tactical flashlight on the accessory rail on your firearm. But if it lacks a dedicated rail, buy a flashlight model you can mount to the trigger guard. When making your purchase, ensure you select a flashlight that is lightweight and small but still offers ample illumination.
By installing the tactical flashlight on your firearm, you can identify threats early before you can pull the trigger. It also makes it easy to access the on/off switch while firmly holding it. Numerous tactical flashlight options are available today at wide-ranging prices. Ensure you do proper research to identify the most suitable one.
A slide spider is a rubberized grip tape that you stick to the back of the slide on your firearm. The accessory provides added grip texture enabling you to rack the slide quickly. Slide spiders are more helpful for firearm owners whose hands are weakened and have low grip strength as they increase their control through secure holds.
They also provide an additional tactical advantage under unfavorable operating conditions, such as extreme temperatures and moisture. What's more intriguing about this firearm accessory is that you can include a custom logo to your original slide spider version if you don't like it.
Nonetheless, ensure you buy a slide spider that matches the specifications of your firearm's slide, the ejection port location, and lines up with its groove serration.
Firearm Engraving Accessories
Engraving your firearm is the perfect way to dress it up and give it a personalized look while enhancing its traceability and tracking. The engraving process involves incising artworks or markings on the firearm's surface through various marking systems. The marking choices may include QR codes, serial numbers, names, logos, decorations, and quotes.
While it is possible to engrave your firearm by hand, laser engraving is the most popular firearm engraving technology. It entails the projection of laser beams onto the firearm's surface to soften the material and incite the marking.
The firearm laser machines can engrave various surfaces, including coated metals, plastics, metals, and glass, depending on the laser beam wavelengths and the materials design.
Sometimes the firearm's grip may become slick, making it difficult to get a secure hold, especially in extremely hot or cold weather. Talon Grips are helpful in such situations to provide a better grip and more controlled shots.
They come in rubber, pro, and granulated textures and stick to polymer for long-lasting results. Most talon grips provide instructions on installing the front and rear wraps, which are easy to follow. Generally, a Talon Grip is an inexpensive yet effective solution for your grip issues.
Just as you enhance the beauty of your home by adding a few artworks and flowers, you should also accessorize your firearm for aesthetics and boost its function. With the surge in female firearm owners, most companies are now focusing more on actual user compatibility rather than gender colors. Thus, accessorizing becomes the perfect way to give your firearm a personalized appearance while enhancing its grip and control. And to ensure your barrel threading is safe and secure while in transit, get Armory Den's high-quality thread protectors.