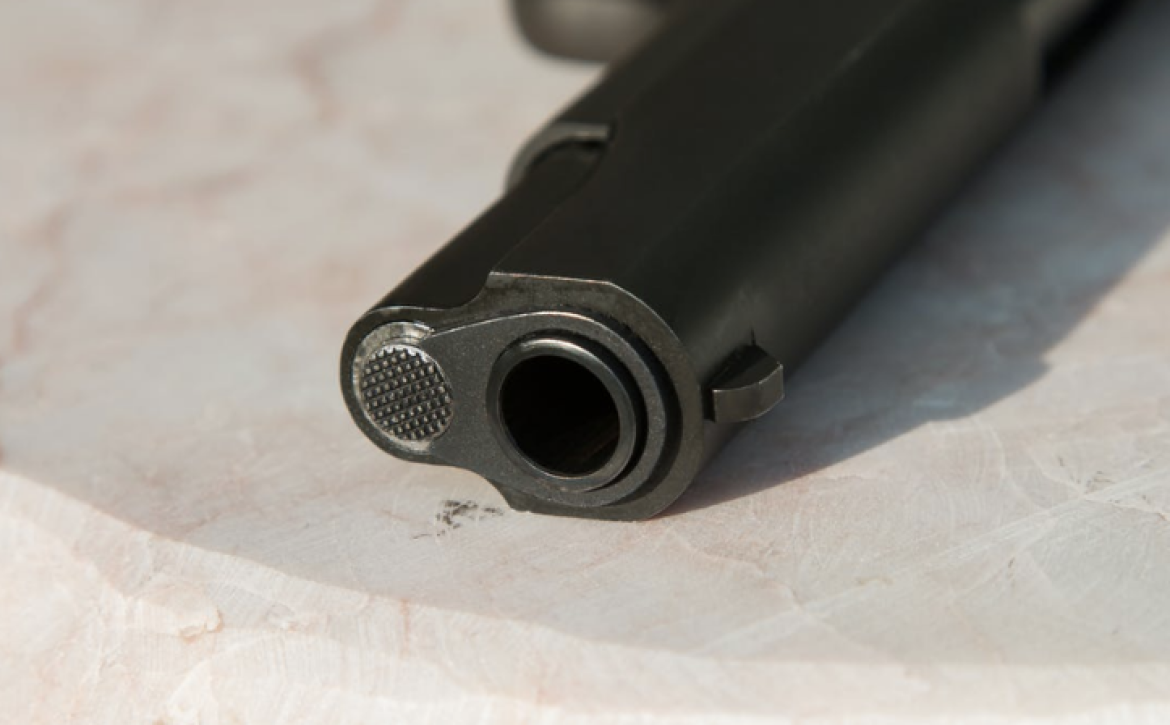 A Better Understanding of Thread Pitch
When it comes to thread requirements, those of us who use muzzle devices and stock barrels understand what the deal is. Nevertheless, not all barrel threads are made equal, as evidenced by specific installation options.
It can be a daunting task to pick the perfect
thread pitch
for your firearm. That is why our experts have stepped up to help you. Read on to find out about the distinct firearms and the thread pitches that are right for you.
The 'threads' refer to the sharp, corkscrew-shaped part near the barrel's end. And "thread pitch" is the distance between adjacent threads in millimeters.
The length is measured in the direction parallel to the thread axis as a point of context. This is an integral unit that helps measure and specify threaded fasteners.
A comparator, steel rule, or digital vernier caliper can be used to gauge a firearm's thread pitch, or you could use a thread gauge as well.
Common AR 15s have only two thread pitch options. For 1/2×28 is for 5.56 NATO works well. The 300 blackout a 5/8×24 thread pitch works. The standard thread pitch of the AR-10 platform (7.62×51) is 5/8×24.
Common Thread Pitch Sizes
1/2 x 28 thread pitch is referred to as the standard thread pitch. It has a diameter of 1/2 mm and is made up of 28 threads per inch; each thread runs the entire length of the firearm's muzzle. As you would expect, the 1/2 x 28 thread is a right-hand thread which means you tighten it in a clockwise direction and loosen it in a counterclockwise direction.
How to Identify Thread Pitch and Size
In most cases, the owner's manual or the product page on the manufacturer's website offers all the thread specs you need. Some muzzle devices even have the thread information etched or embossed into the mount itself.
But how can you know this information for a new piston or mount for an older rifle or an imported pistol?
Taking your firearm to a trained gunsmith is always a good idea, but most of us prefer to handle the upkeep and modification work ourselves. The good news is that you can learn a lot about how your barrels thread on your own using some simple procedures—no need to consult a specialist.
If there are no markings on the handgun, you can determine the threading by looking at the numbers on the firearm. The first number informs you of the gun's outside diameter, while the second number tells you how many threads are in an inch.
Alternatively, you can use a screw pitch gauge to measure the thread pitch. To get started, follow these simple instructions:
You can use a screw pitch measure to check the thread to each gauge till you find a match
It's imperative that you obtain an exact match due to the existence of identical metric thread shapes
Knowing when the gauge is precisely where it should let you know when you have a match
The pitch size can be determined by taking a reading at that point
Different Thread Pitch Adapter Sizes Explained
Adapters
for changing the thread pitch of a pressure gauge are available. Thread pitch varies widely among manufacturers, necessitating the use of thread adapters.
Why are there so many different calibers available in different sizes? Because the amount of threading residual barrel material (often referred to as "meat") varies depending on the bore diameter. There are smaller threads for smaller bores.
Here is all about different thread pitch adapter sizes that you would need to know:
.22MAG, .22LR, and .17HMR calibers
Rimfire calibers have a consistent thread size of 1/2×28.
The barrel of a lot of .22LR handguns is threaded under the slide. Walther P22, GSG 1911, Sig Mosquito, and Ruger SR all use threading under the slide. To use an adaptive solvent trap on these pistols, you'll need an adapter to reposition the threads at the front of the slide.
Various CZ guns employ a 1/2×20 thread pitch. A thread adapter will be needed to fit a CZ rifle's threads because of this thread pitch.
9mm
The pistol caliber carbine (PCC) and handgun use the 1/2×28 thread pitch. The barrel thread on a few guns varies from model to model.
The thread pitch used by H&K weapons is M13.5×1 LH
The thread pitch used by Glock pistols is M13.5×1 LH
This thread pitch is used by Sig Sauer firearms (except P320 versions, which employ New Hampshire-made barrels in 1/2×28) except the P320
1/2×30 thread pitch is used by H&K MP5-N
5.56mm (.223)
AR-15s chambered in 5.56mm (.223) typically employ the 1/2×28 thread pitch. However, there are exceptions:
The M15x1 thread pitch is used by H&K guns
9/16×24 thread pitch is used in the Ruger Mini
The M13x1 LH thread pitch is used by Steyr Aug
".30 caliber" cartridges and 7.62mm (.308)
This is the most commonly used type of threading. However, there are a few situations in which 5/8×24 may not be the most appropriate threading for 7.62mm/.308 firearms:
This is the thread pitch used by Accuracy International
The Sako TRG has a thread pitch of M18x1
With a thread pitch of 5/8×24, the FN SCAR 17 can be used
There are a variety of thread pitches used in AK-47s
Eastern European and most American-made guns use the M14x1 LH thread pitch
There are many
different thread pitches
other than the standard ones featured here. This is just to give you a general idea of common threads used in barrel threading.
So make sure that you consider what you plan to attach to the barrel and know its thread pitch before placing the order.
If you have any queries or concerns, feel free to get in touch with us, and we'll do our best to help.