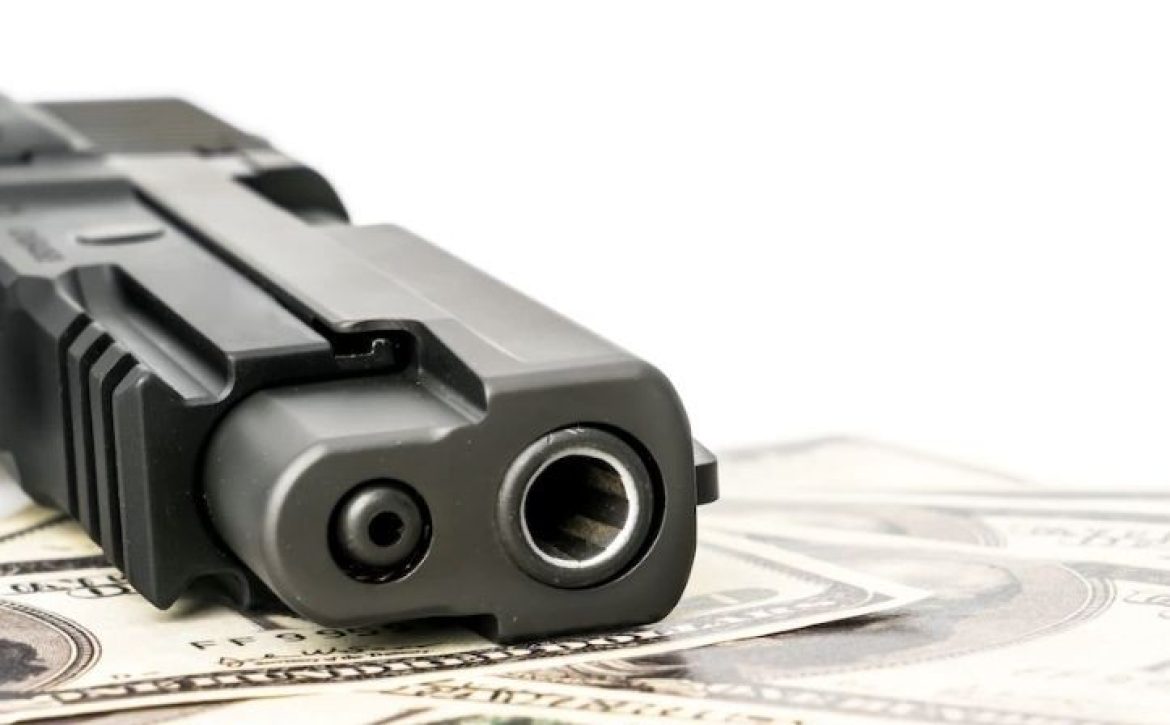 The Standard Thread Pitch of an AR-10 Platform
The standard thread pitch of an AR-10 platform is 5/8×24. Stick with this dimension when considering attaching a muzzle device to your AR-10 platform. In general, the AR-10 platform uses the 5/8×24 thread pitch, although there are some exceptions.
Overview of the AR-10 platform
What is an AR-10 platform?
The AR-10 is a 7.62mm/.308 caliber firearm platform that was developed in the 1950s. It was originally designed as a military assault firearm but has since become a popular choice for hunting and target shooting.
Modern AR-10s, on the other hand, are gas-operated magazine-fed firearms that can be fitted with a variety of sights and accessories. They offer a cutting-edge design that is versatile and distinctive, making them an excellent choice for various firearms enthusiasts.
One thing to note is that although the AR-10 looks similar to the AR-15, it is considerably larger to accommodate the greater chamber, magazine, and cartridge.
There are many different AR-10 rifles on the market. According to Pew Pew Tactical, these are some of the best out there:
Aero M5E1 .308
LWRCi REPR MKII 7.62 Rifle
Daniel Defense DD5V2
Brownells BRN-10 (Retro AR-10)
Palmetto State Armory AR-10 (PA-10) Gen 3
Sig Sauer 716i Tread
These are just a few examples of the many different AR-10 platforms available on the market today.
What is an AR-10 good for?
AR-10s are popular firearms for a variety of reasons. They're accurate, reliable, and versatile and can be used for hunting, target shooting, long-range shooting, or home defense.
Moreover, the AR-10 can be configured to meet the shooter's specific needs because of its wide array of available calibers.
So, if you're looking for a new firearm, an AR-10 is a great option. Just be sure to choose the correct thread pitch for your AR-10.
Now that you understand your AR-10, here are a few things to know about its thread pitch.
Thread pitch is the distance between two threads on a screw or bolt. It is essentially the distance between two sharp corkscrew parts of the barrel. Thread pitch is measured in millimeters (mm) and is usually stated as "threads per mm" (e.g., M12x1.5) or "threads per inch" (e.g., 5/8×24) depending on the country or region.
How to measure thread pitch?
The best way to do it is to measure thread pitch is with a thread gauge. You can also use a micrometer, steel ruler, or caliper, but using a thread gauge is usually easier.
To measure the thread pitch, place the gauge over the threads and count the number of threads per inch. However, if you have a caliper or steel ruler, use the device to measure the distance between two adjacent threads expressed in millimeters.
AR-10s typically have 24 threads per inch, but there are some exceptions to this, as you will see later on.
Exceptions to using 5/8x24 as the standard threading for 7.62mm/.308 firearms
AR-10s chambered in 7.62mm/.308 typically has a thread pitch of 5/8×24—this is the most common thread pitch for AR-10s, but there are some exceptions. For example, some AR-10s are chambered in calibers that use a different thread pitch, such as 1/2×28 for .223 Remington/5.56 NATO or 7/16×28 for .300 AAC Blackout.
Other AR-10s that use a different thread pitch include:
Smith & Wesson M&P10 (9/16×24).
DPMS Panther Arms LR-308 (5/8×32).
Accuracy International uses the M18x1.5 thread pitch.
Sako TRG uses the M18x1 thread pitch.
FN SCAR 17 uses a 5/8×24 thread pitch.
Ruger AR-10 uses a 1/2×28 thread pitch.
When handling an AR-10 firearm, it's important to know what thread pitch your AR-10 uses so that you can choose compatible accessories and parts. However, if you are considering attaching a muzzle device to your AR-10, then a thread pitch of 5/8×24 is your best bet.
Nonetheless, if you have any further questions about the standard thread pitch for another firearm in your collection, don't hesitate to reach out to
Armory Den.