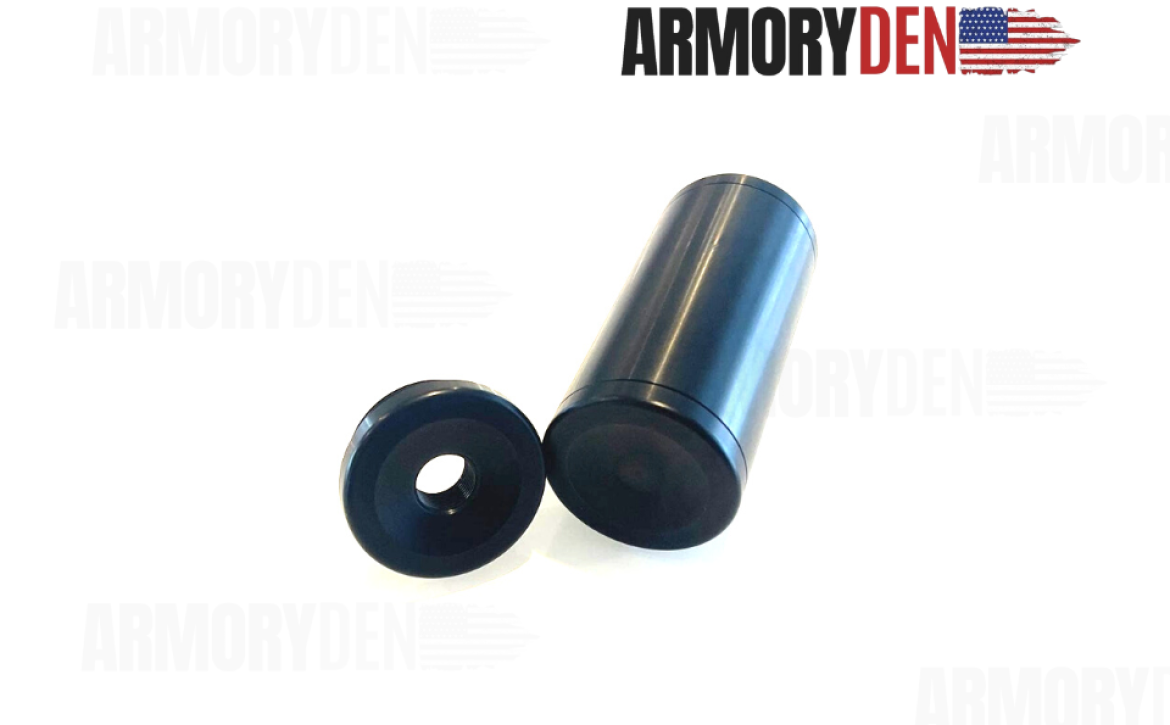 How Long Before You Need to Buy a New Solvent Trap?
Firearm maintenance and cleaning are essential to avoid malfunction. However, solvent trap components have a lifespan and a limited number of uses before you need to replace them—especially if you want to make sure your firearms are always in top condition.
How often you need to buy a new solvent trap cleaning kit depends on its condition and how often you use them to maintain your firearms. With high-quality solvent trap cleaning kits from Armory Den, we recommend that you buy a new solvent trap depending on the frequency of use. Since our products are made with top-notch stainless steel or unmatched titanium, they will last longer than other brands.
How Often Should You Change Your Solvent Trap?
Many firearms enthusiast clean their firearms after each use, which is a good practice, while others follow a cleaning schedule. Think of firearms maintenance as preventative maintenance, as if your firearms are like vehicles. The interval between oil changes is essential in making vehicles last, and the oil you use is another matter.
It is pretty much the same with firearms maintenance. The intervals between cleaning are important, but the materials that you use to clean them make a significant difference. In this scenario, the quality of the solvent trap is like the quality of oil that you use, and you need to change it depending on how frequently you use and maintain your firearms. The need to buy a new solvent trap depends on the frequency of use and quality.
Why is Cleaning Your Firearms Often Important?
Proper maintenance can extend the life of your firearms. Clean firearms mean it functions well, is free from rust and corrosion, and maintain their value over the years.
Here are a couple more benefits from regular firearms cleaning:
Regular Maintenance Can Increase Your Firearm's Accuracy
If you want your firearms to retain pristine condition at all times, such as accuracy—cleaning the outside is not enough. You will need to use high-quality solvent traps to ensure their condition, inside and out.
It Ensures Longevity
Regular cleaning and changing of cleaning materials, such as solvent traps, is an excellent way to prevent elements that can cause damage to your firearms. If you want to make it last longer, make sure you frequently change your solvent kits and only consider using high-quality cleaning materials.
It Ensures Safety
Rust and corrosion can cause damage to your firearms, which can ultimately lead to malfunction. Fouling and glitches caused by these elements can be dangerous to yourself and the people around you.
When Should I Clean My Firearms?
Proper cleaning often will not damage your firearms. However, it will speed up the wear and tear of your cleaning components, such as your solvent traps. So, make sure you only clean them depending on how often you use them.
However, there are different factors and indications to consider, such as:
Moisture
Firearms are made out of metal, which means it is prone to moisture. If you let moisture buildup, especially if you live in locations with high humidity, you will need to clean your firearms frequently, which means you may need to buy new solvent traps more frequently. To prevent moisture and frequent cleaning, you should pick a safe storage place with low humidity levels.
Corrosive Ammunition
To prevent moisture, you should also avoid using corrosive ammunition. If you use corrosive ammunition, it will require you to clean your firearms and change your solvent traps more frequently.
Weather/ Season
The changing season can also affect humidity levels and moisture, requiring you to maintain your firearms more frequently. Proper storage plays a significant role in how often you need to change your solvent traps, so ensure that your firearms are stored properly, especially if you don't want to clean them often since you are not using them.
Frequency and Type of Use
If you use your firearms for competition and hunting, you might want to consider cleaning them after every match. However, the intervals will depend on how frequently the firearms are used for hunting. When hunting, you also need to consider the harsh outdoor conditions that could cause moisture buildup. Hunting in the snow or during rainy days can cause damage that can be prevented by immediately cleaning and using solvent trap kits.
Armory Den Only Recommends you to Buy the Best Quality Solvent Traps
Having high-quality
solvent trap cleaning kits
is vital—especially if you don't want to buy new solvent traps frequently. High-quality options that include top-notch cleaning accessories, such as sealed end caps, stainless steel, and titanium tubes, will enable you to maintain your firearms without replacing them often.
If you are in the market for a solvent trap cleaning kit that lasts—only choose stainless steel and titanium. Although aluminum is also great and has proven to be durable through the years, many manufactures of high-quality firearm cleaning accessories prefer stainless steel and titanium.
We are one of the first companies to adopt new firearm maintenance innovations, including manufacturing cleaning kits made out of high-quality materials that ensure longevity.
Do You Want Solvent Traps That Last? Armory Den Cleaning Kits are your Best Bet!
Armory Den only offers high-grade firearm cleaning products at the best prices! So, if you don't want to replace and buy a new solvent trap every now and then—browse our vast list of
top-notch solvent traps
now!