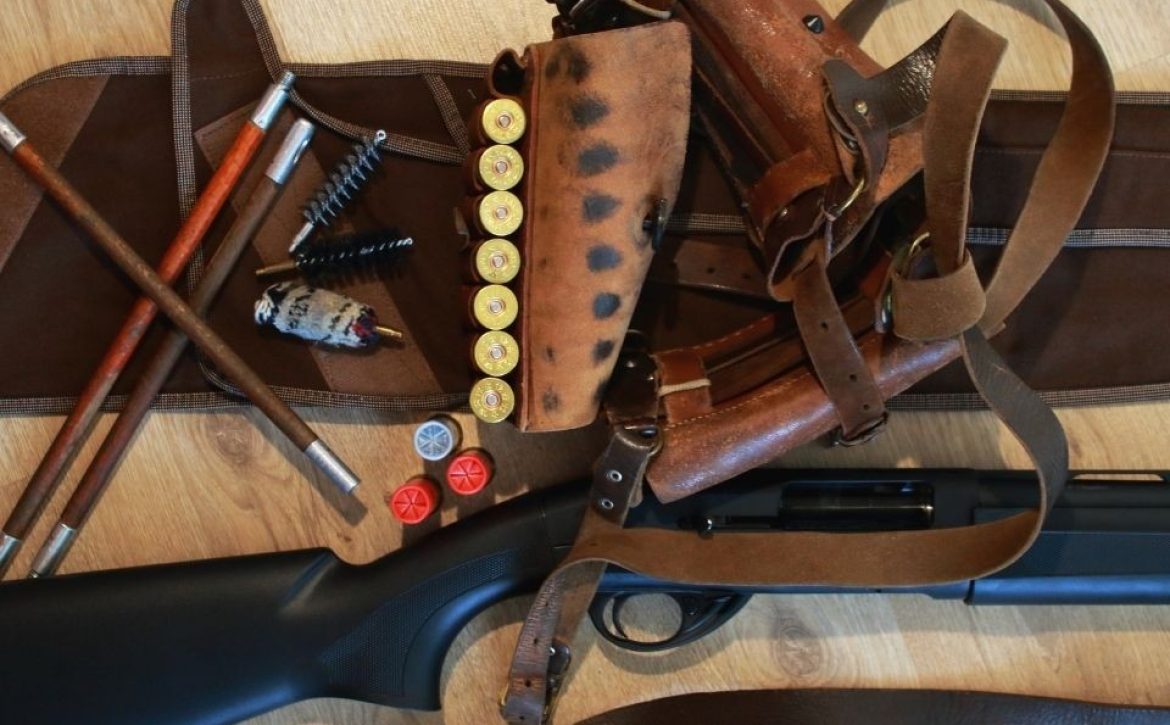 The Best Gun Cleaning Kit for Shotguns
A dirty shotgun is an unreliable shotgun. Cleaning a shotgun differs from how you clean other firearms in a few ways. For instance, they do not need to be cleaned as frequently, but when the time does come to clean a shotgun, it is recommended to clean them thoroughly to ensure they function reliably. You could put together a cleaning kit from scratch, including brushes, rods, patches, and firearm cleaning solvents, and it would get the job done. But, having a pre-assembled shotgun cleaning kit is much easier and more efficient. Sometimes, you may find that brushes and rods don't work well together for your shotgun. There are a variety of firearm cleaning kits to select from, and while most of them are good, they're not all created equal. This guide will give you information about the best shotgun cleaning kits to get the job done well.
Must-Have Features for Your Shotgun Cleaning Kit
Shotguns are different from other firearms. They have a longer barrel and are helpful for hunting moving animals. Shotguns have debris flying around when fired, which means your firearms will get dirtier faster. You also want to reach into the long barrel and clean out all the fouling present; this can be harder in a shotgun than other firearms.
So, it is necessary to have a shotgun cleaning kit designed specifically for shotguns and not just any firearm. We have assembled the three top tools you should include in your shotgun cleaning kit to ensure that you are correctly cleaning it.
When looking for a shotgun cleaning kit, the size of the bore brush is an essential factor to consider. Bore brushes for other firearms are too small to clean your shotgun effectively. You'll likely use 12ga and 20ga bore brushes, so make sure your kit has these sizes. They are gentle on your shotgun bore and won't affect its protective finish.
A bore mop is an essential tool for cleaning the shotgun bore. Mops made of 100% cotton are extremely absorbent. More specifically, they absorb and carry solvents, lubes, and preservatives into your bore and chamber. Bore mops are ideal for applying a light coat of oil to your barrel after cleaning.
This may be one of the most popular tools for cleaning a shotgun, because cleaning a shotgun with a bore snake has been proven time and time again to be an effective way to clear the residue and particle buildup. A bore snake can do many of the same functions rods, bristles, and rags can, but in a fraction of the time. It is easy to use, and with suitable firearm oils and solvents, your shotgun will always be in top shape.
Top Shotgun Cleaning Kits
Now that you know what you need to look for in your shotgun cleaning kits, here are some of the best shotgun cleaning kits in our books. We shall also discuss their pros and cons to help you make the best decision for the proper maintenance of your shotgun.
Real Avid – Shotgun Cleaning Kit (12 & 20 Gauge)
This is the best overall shotgun cleaning kit. It comes well packed into a pocket-size bag to keep your tools in after using them to protect them from damage or easy displacement. It also comes with a seven-section firearm cleaning rod with a swivel tip that links to a T-handle and measures 33 inches in length. You can easily connect any mop, jag, or brush to the rod with 8-32 threads.
The Real Avid shotgun cleaning kit is the complete package. It has shotgun bore mops and brushes in 12 gauge and 20 gauge, one big slotted tip, 50 shotgun cleaning patches, and an organizer tray to keep your cleaning materials well organized. It even has extra room to store your oils, solvents, extra swabs, or even a tiny choke tool for the complete maintenance package.
Pros
It is small and portable.
It comes with every cleaning tool you need.
It is affordable.
It is explicitly made for shotguns.
Cons
Cleaning patches are too thin, and you may need to supplement them.
Hoppe's – 12 Gauge Shotgun Cleaning Kit
Hoppe's 12 Gauge cleaning kit is the best shotgun cleaning kit for your 12 gauge. For only $10, you get a 12 gauge brush, a 4 oz bottle of cleaning solvent, and a 2-1/4 oz lubrication oil. It comes packaged in a storage box for easy transportation and organization.
Hoppe's is highly reputable for its premium firearm cleaning solvents and bore snakes. So, you can rest easy knowing you have the best tools available in the market.
Hoppe's also makes a small six-piece kit for 12 / 16 / 20 / 28 gauge shotguns, which you can purchase as an add-on with the shotgun cleaning kit.
Pros
It is specific to 12 gauge shotguns.
It comes with a complimentary bottle of firearm oil and cleaning solvent.
It is very affordable.
The oil doesn't leave any residue.
It is easy to move around with.
Cons
It is hard to assemble the parts before cleaning.
Since it is specific to a 12 gauge, you have to buy other brush attachments for different size gauges to clean them with the kit.
SPIKA Compact Shotgun Cleaning Kit
For the most budget-friendly option, you can undoubtedly count on the SPIKA Compact shotgun cleaning kit because it's also suitable for any other firearm. The shotgun cleaning kit includes two bronze brushes, two cotton mops, one utility brush, and one patch holder. It also has one muzzle guard, one box of patches, one adapter, 2 two brass jags, one box of woolen felt, and four stainless steel rods.
The SPIKA compact cleaning kit also comes in a reusable kit for portability and is very affordable.
Pros
The kit offers multiple recycling combinations for you
It is very affordable
It is small and portable
It has a variety of tools to choose from.
Cons
The handle of the bore brush is quite heavy.
The package does not include any firearm oils or cleaners.
There is no instruction manual included in the package.
Unlike other firearms, cleaning and maintaining your shotgun requires you to go the extra mile. Considering their features, you need to invest in a cleaning kit made especially for a shotgun to avoid missing the fouling found deep inside the barrel.
Important Note:
The shotgun cleaning and cleaning kit information above is for educational purposes to inform shotgun owners of the pros and cons of various types of cleaning kits and tools. Solvent trap cleaning kits, such as the ones sold by Armory Den, Inc. are not able to be used to clean shotguns due to their unique takedown mechanics and build. 
The right shotgun cleaning kit must have at least three elements; a bore brush, a bore mop, and a bore snake or a cleaning rod. You should also consider your shotgun gauge and ensure the shotgun cleaning kit is suitable before purchasing one.