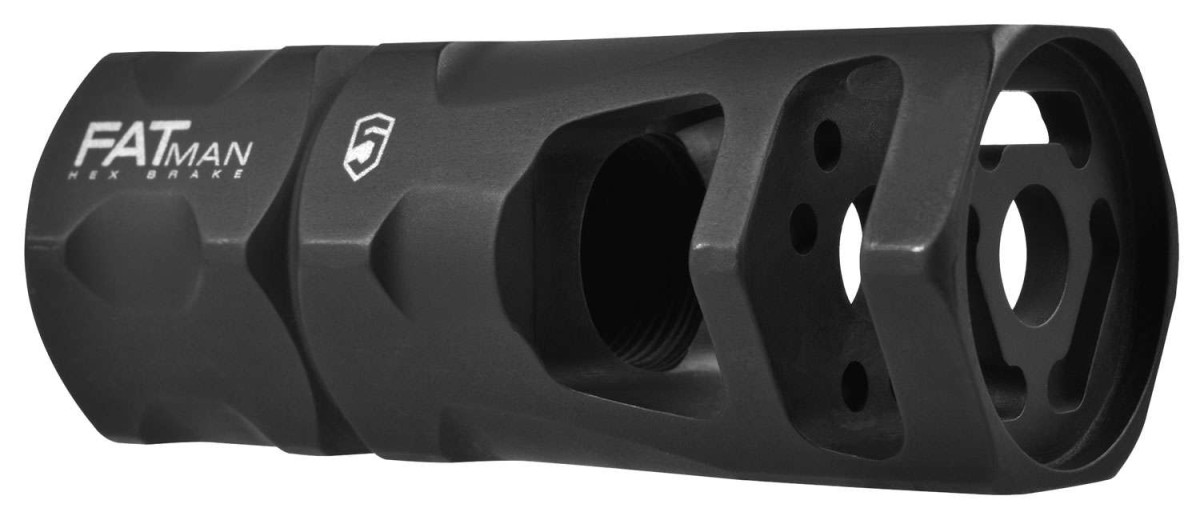 Muzzle Brakes 101: A Beginners Guide
Are you looking for a guide to muzzle brakes? We've got all the basics covered.
Take your time and read through this article as we take you on an introductory journey into understanding what components make up muzzle brakes, why they're used, how to choose one that's best suited for your needs, and more. It's often considered difficult to understand different types of muzzle brakes, but with easy-to-understand explanations about their concept, installation process, etc., firearm owners can save themselves from going down a confusing rabbit hole. Equipped with the necessary information regarding materials and features associated with these specific models, selecting quality products won't be much of a hurdle now!
Primarily designed to minimize recoil, these devices attach to your firearm's barrel through threading, most commonly found on AR platforms like AR-10s, AR-15s, or AR-9s. By effectively redirecting propellant gases that exit the barrel when firing a round, they help lessen both recoil and muzzle rise, aspects critical for shooter comfort and accuracy.
Some modern designs even possess built-in flash hider cut-outs, decreasing recoil while dispersing muzzle flash.
As a result, firearm handling becomes easier to manage. Follow-up shots are more quickly achieved. Safety measures remain in place for shooters who find excessive noise levels uncomfortable, particularly when shooting outdoors or at ranges where hearing protection is essential.
To better explain how these unique accessories work in tandem with various types of firearm setups and why you should consider including one as part of your setup, let's dive in.
What Does a Muzzle Brake Do?
Let's explore some additional aspects you should consider when selecting a brake for your firearm. First and foremost, noise levels are integral in determining which device suits your needs best.
While reducing recoil significantly benefits accuracy and control during shooting sessions, increased sound emissions may potentially cause discomfort or annoyance for nearby users at firing ranges.
When considering various calibers, such as 9mm pistols or AR-15 rifles, two important factors must be taken into account. Firstly, it is vital to understand the intended use of each caliber. Secondly, it is necessary to consider how these calibers can be used in real-world scenarios. This includes making strategic decisions surrounding the selection of accessories, such as choosing the optimal caliber-specific muzzle attachments manufactured by well-known brands.
Lastly, ease of installation can simplify matters substantially. Many options come equipped with straightforward mechanisms allowing swift set-up without requiring specialized tools, so users can enjoy improved performance immediately upon integration into their firearm's setup process, thus optimizing range time through maximized efficiency.
Armed with this deeper understanding of what a muzzle brake does, you will surely be aided in decision-making regarding investments toward precision enhancement while maintaining personal comfort throughout every practice session.
Benefits of Muzzle Brakes
As a firearm enthusiast, you may already know the basics of muzzle brakes. Now let's delve into their benefits to truly understand why they're such a valuable addition to your shooting experience. First and foremost, recoil reduction ranks high on the list of advantages.
By redirecting gases exiting the barrel after firing, muzzle brakes help decrease felt recoil by up to 50%. This not only makes shooting more comfortable but also contributes to significantly better experience at the range. Using a muzzle brake on your rifle or shotgun also improves accuracy.
The diminished recoil allows for better shot placement control and reduces flinching tendencies often associated with heavy-recoiling firearms. Consequently, you can improve target reacquisition time between rounds. It is perfect for competition shooters or hunters looking for quick successive shots at multiple targets. Notably, fewer disturbances from heat mirages offer an additional advantage in long-range precision shooting with rifles equipped with powerful scopes.
Calibers ranging from .300 – .408 provide excellent results during tests! Muzzle brakes enhance overall performance and contribute substantially towards proficiency levels regarding marksmanship endeavors. This proves investing in proper accessories is an optimal decision when making potential equipment purchases!
Finding the Best Fitting Option
In your quest for the perfect muzzle brake, consider several factors to ensure you make a well-informed decision. Initially, assess the caliber of your firearm; different calibers require specific muzzle brakes tailored to handle varying levels of recoil reduction.
Next, ponder over its construction material; stainless steel and titanium are popular choices as they offer both durability and corrosion resistance, but some work well with high-grade aluminum. Furthermore, weigh the pros against the cons regarding installation methods. While some designs feature easy-to-use thread-on mechanisms that allow for uncomplicated attachment or removal without expert guidance, others necessitate professional gunsmith assistance due to their pin-and-weld installations.
Analyze various patterns such as side-venting ports versus top vents, a crucial aspect in determining how effectively an accessory like this can counteract inevitable drifts during shooting exercises or real-world scenarios alike! A combination port design might suit those who desire optimal performance by reducing both horizontal shift (side-port) effects alongside vertical motion disturbance (top vent). Lastly, check compatibility with your firearm model to guarantee compatibility and avoid potential troubleshooting issues further down the line! Remember that each shooter has individual preferences and needs. With a plethora of muzzle brake designs to choose from, you can rest assured that you will find the perfect addition to your firearm.
Armory Den offers a wide array of high grade muzzle brakes and are the perfect choice for both experienced and beginners due to their simple installation and dependable quality. These components will minimize recoil, decrease felt recoil, and improve accuracy—all while allowing you to shoot comfortably in any environment. Whether shooting long-distance or from a bench rest position, this guide has provided helpful information on how these devices work so that you can confidently select ones that match your needs.
With Armory Den's superior product selection, it's easy for even novice shooters to vastly improve their performance without sacrificing safety or comfort.