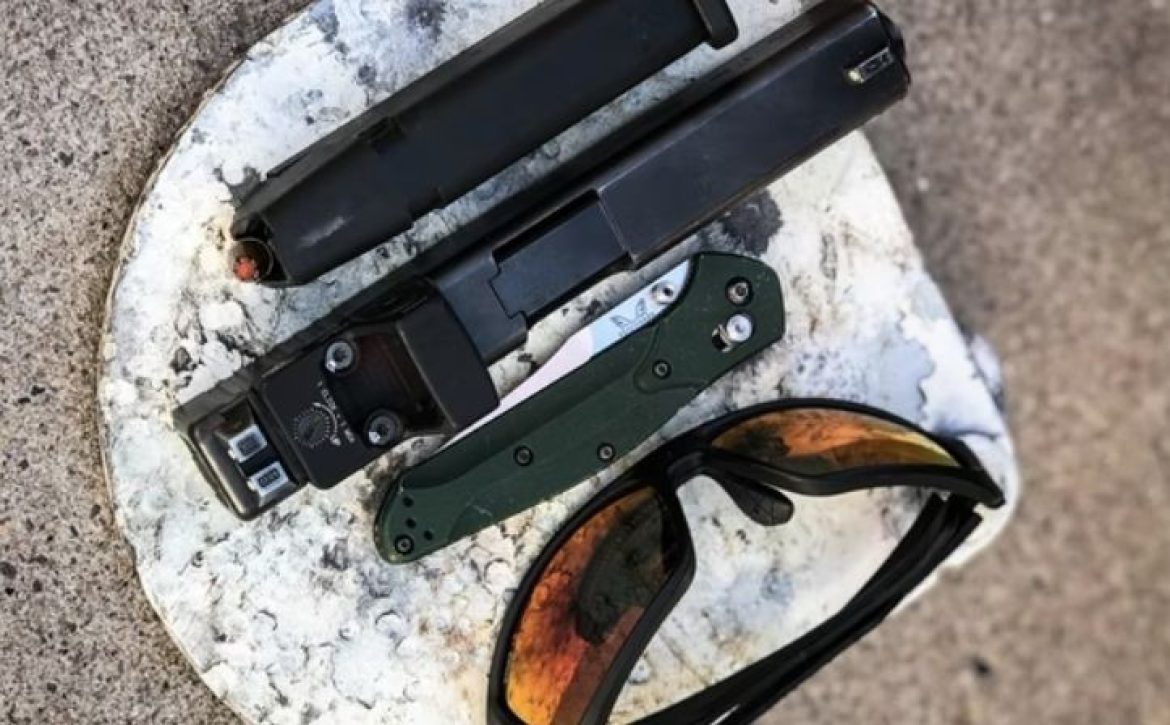 Shooting Range Essentials You Need to Carry on Range Day
No matter how experienced you are with firearms, there's always something new to learn at the shooting range. Whether practicing your stance or adjusting your aim, mastering the range is essential to being a safe and responsible firearm owner.
Of course, while you're focused on your target downrange, you don't want to worry about whether you are prepared for any eventuality during your range time. We've put together a list of essentials for every firearm owner to take with them to the range. Keep these items close by, and you'll be ready for anything on range day!
Essential Items You Need to Carry With You on Range Day
Range days are a fun way to spend some time with friends and a great opportunity to work on your shooting skills. However, there are some essentials you need to carry with you before heading out on range day. Some of them include:
1. Range Bag
– This is one of the most important things to bring on range day. Of course, after getting your firearms and ammo ready. A good range bag will keep all your gear organized and easily accessible. So look for one with plenty of pockets and compartments, and make sure it's sturdy enough to withstand the wear and tear of frequent use.
2. Spotter Scope or Monocular
– A spotting scope or monocular is a must-have for accurate target shooting. It allows you to see the target in detail, making it easier to adjust your aim. Nonetheless, you might need a variety of scopes depending on how far you're planning to shoot. For instance, there are different scopes for spotting a target at 100, 300, or 1000 yards.
3. Targets
– While most shooting ranges usually have targets, it won't hurt to come with yours just in case the unthinkable happens. When bringing targets, it's essential to have a variety of targets available so that you can practice with different types of shots. Paper targets are the most common type, but you can also bring metallic or cardboard targets.
4. Firearms
– You shouldn't even think about going to the range without your firearm. Unless, of course, you don't own one. In that case, you can rent one at the range because obviously, you can't shoot without a firearm! But if you do own firearms, make sure to bring along all the firearms you plan to use on range day.
5. Ammunition
– Unless you're planning on
dry firing your firearm
, there's no reason to go to the range without ammo. But now that we think about it, even people that do dry fire sometimes use dummy rounds to dry-fire their weapons.
That being said, ammunition is an essential item at the range, so make sure to pack plenty of rounds for each firearm.
6. Trauma / first aid kit and a tourniquet
– If you've ever witnessed a shooting range accident, you'll want to have a first aid kit on hand when at the range. Moreover, having a tourniquet with you can be lifesaving. It might just be the difference between a life and death situation, especially in cases of severe bleeding.
7. Notebook
– A notebook is a handy way to track your shooting progress. It also allows you to record any tips or techniques you learn. Whether you like it or not, you can't keep track of your progress in your brain. You need the help of a pen and a notebook to help you document your range experience.
8. Gloves
– Should we even be talking about this. Shooting can be a dirty activity, so it's always good to wear gloves to protect your hands. Moreover, July weather isn't always available all around the year, and you might need to wear gloves come January. So it's important that you practice shooting with gloves ahead of time.
9. Packable rain jacket
– You don't want to be caught without a rain jacket on rainy days, especially when using outdoor ranges. A packable rain jacket is essential in case of inclement weather. Plus, it helps reduce the chances of you coming down with a cold.
10. Masking tape
– Masking tape is useful for marking targets and temporarily fixing broken equipment. Spent ammunition makes holes in targets, and masking tape helps you repair the target so it can be reused.
11. Multi-tool
– A multi-tool is a handy all-in-one tool that can come in handy on the range. You never know when you might need to fix or adjust something on the range. So it's essential to have a multi-tool with you while on the range.
12. Additional magazines
– Rather than wasting time stuffing ammo into magazines, having additional magazines helps you maintain the vibe you've worked up till you're done with your range time. So ensure you bring plenty of extra magazines to avoid refilling your magazines during range time.
13. Eye protection
– There's a common saying that "those who fail to plan, plan to fail." Having eye protective gear can be the difference between visiting the emergency ward and going home safely after your range time. So, when coming to the range, pack a pair of eyeglasses or goggles that fit well and offer adequate protection for your eyes.
14. Ear protection
– Just like with eye protection. Shooting can be loud, so it's important to protect your ears with earplugs or earmuffs. Trust us; you don't want to be in a situation where you need hearing aids because you didn't protect your ears while shooting your firearm.
1
5. Portable cleaning kit
– If you're wondering, we saved the best for last. The importance of a cleaning kit to a firearm owner cannot be overemphasized. A portable cleaning kit is essential for keeping your firearms in good working condition. It should include all the necessary tools, cleaners, and lubricants that you'll need to clean your firearm properly.
Following the basic safety rules is essential when you go to the shooting range. Here are some safety rules that will keep you and other shooters safe while practicing on the range.
Keep your firearms pointed in a safe direction at all times.
Always keep your finger off the trigger until you are ready to shoot.
Be aware of your surroundings and keep bystanders safe.
Make sure your firearm is unloaded before entering the shooting range.
Use proper shooting etiquette at all times.
Wear appropriate eye and ear protection while shooting.
Never drink alcohol or take drugs before shooting.
Keep your firearms in good condition at all times.
Respect the firearms of others at the range.
Only discharge your firearm when the range is declared hot. Keep your firearm away when the range is declared cold.
Remember, safety is always paramount when handling firearms.
*Please be advised that these are general safety tips and not all-encompassing safety recommendations, and the publishers of this article accept no liability for any death or injuries that may occur by those that read this article.
Range time is essential to the success and improvement of your shooting skills as a firearm owner. But what good is range time if you have faulty firearms that are in poor condition? At Armory Den, we are committed to helping you keep your firearms in perfect working condition.
We have a variety of firearm cleaning kits that can help you clean and protect your firearm properly. And with one of our kits in your possession, rest assured that your days of making a mess while cleaning your firearm are over.