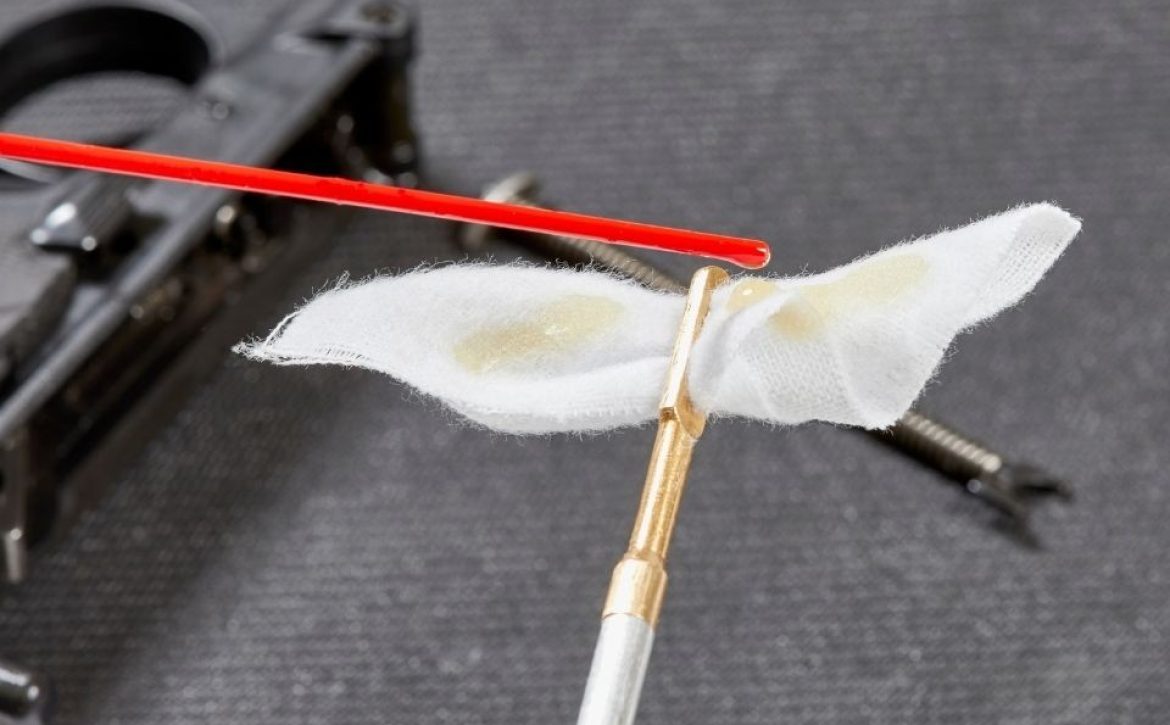 Lubricating Your Firearm The Proper Way
Owning a firearm comes with much care and maintenance to keep it in good working shape and everyone safe. One of the ways to achieve this is to lubricate your firearm. Today, we will discuss the best firearm cleaning solution and how best to lubricate your firearm.
Why You Should Clean and Lubricate Your Firearm
A clean and well-maintained firearm is a perfectly functional one that will not only achieve its purpose but ensure everyone using it is safe from certain malfunction-based disasters. Here are some of the reasons why you should clean and lubricate your firearm:
To Improve Performance – Lubricating your firearm protects it against wear and corrosion. Well-maintained firearms perform better.
For Safety Purposes – Safety is vital to keep in mind when handling firearms. By cleaning the unburnt powder, dirt in the barrel helps to avoid dangerous scenarios.
Helps in Protecting your Investment – The proper maintenance of firearms preserves their value. Since firearms are expensive and replacing broken parts tends to be costly, maintaining the firearms by cleaning and lubricating their parts will play a key role in making the best out of your purchase.
Lubricating Your Firearm the Proper Way
Here are some of the most effective tips on cleaning and lubricating your firearm.
Buy
a cleaning kit
comprising everything you need. Whether you buy a pre-assembled cleaning kit or assemble the specific components individually, you will need a couple of things to include in your arsenal of cleaning supplies. A fundamental set includes:
A bore brush
Patches and a patch holder
Lubricant
A Cleaning solvent
Flashlight
Microfiber cloths for polishing
Cotton swabs
A cleaning rod
A nylon washing brush
It's good to take some time to properly unload your firearm every time you remove it to clean it. Sometimes it may still contain the magazine, so always check and remove the round.
After unfolding the chamber, inspect the barrel from back to front. Verify to ensure that no round is left behind, either stuck in the barrel or chamber. You cannot assume you have unloaded your firearm until you inspect the barrel.
Dismantle Your Firearm Following Your Manual Instructions
Confirm with your owner's manual the proper dissembling or "take-down" instructions to prepare the firearm for cleaning. It will enable you to access all the parts that collect dirt and debris during firing.
Semi-automatic firearms involve removing their vital components when cleaning them. On the other hand, the guide rod, barrel, frame, slides, and magazines will remain intact when cleaning them; you don't have to dismantle any of those further.
You do not have to disassemble your firearm more than you have to unless it's for repair purposes.
Clean Your Firearm in a Well-Ventilated Area
Clean your firearm in an open area. A gun cleaning solvent may contain harmful chemicals that are dangerous when inhaled.
Cover your work surface with newspaper, plastic bags, and old towels you have kept for the purpose. Clean your firearms on a dry and bright day to get them cleaned thoroughly.
To start the cleaning, wipe out the barrel with a cleaning rod and patches. Soak the bore using the cleaning rod, properly sized cotton patches, and patch holder for your firearm.
Operate from the back of the bore or consider using a muzzle guard. The muzzle guard prevents the cleaning rod from hitting against the muzzle, which may cause your firearm to malfunction.
To properly clean the barrel, squeeze a solvent-soaked patch through the bore until it appears in the other end. Retrieve the patch but avoid pulling it back through, as it will reapply all the dirt you cleaned off.
Alternate the Patches and the Bore Brush to Scrub the Barrel Properly
Retrieve the patch holder and attach the bore brush. Reattach the patch holder and apply solvent-soaked patches over the bore. Take them when they appear through the front. Repeat the procedure until a patch comes out flawless. Use one extra dry patch to inspect any dirt left and dry it out.
Put a cotton mop on the cleaning rod. Use a few drops of lubricant and run it through the bore, leaving a thin coating of gun oil on the inner part.
Lastly, use a needle applicator to apply oil at the recommended lubrication points like the outside of the barrel, frame action, and slide assembly. In the case of magazines, do not lubricate them but rather clean them using a cleaning agent or a residue-free solvent.
Why You should use a Solvent Trap when Cleaning
Here are the benefits of using a solvent trap during cleaning.
A solvent trap is easy to use and attaches to the barrel of your firearm. Also, it catches the cleaning solvent, preventing spills.
They are affordable. Cleaning your firearm is easy and takes little time; solvent traps are worth the investment.
Solvent traps are safe, reliable, and save you money.
Reassemble Your Firearm and Carry out a Functionality Check
Perform an operational check to ensure that the firearm still operates and adheres to the gun safety
procedures given by the manufacturer.
Finally,
store your firearm properly in a gun safe.
Dangers of Using Too Much Lube
Lubricants are crucial for your firearm as they protect it from corrosion and improve performance. But excess applications of lube can cause some effects. Take a look at some of them:
Too much lube on your firearm creates an oily mess that contaminates any surface in contact with your firearm.
The excess oil will penetrate inside the firearm leading to malfunctions and attracting dirt.
Finally, excess lube can collect dirt, carbon, bits of debris, and unburnt powder. It creates a sticky, thick slime that makes your firearm malfunction.
A clean, lubricated firearm is an outstanding one. As you can see, the process is not that difficult, so take some time to clean and maintain your firearms. Consider using a solvent trap from Armory Den alongside the traditional cleaning methods mentioned above for maximum cleaning results.