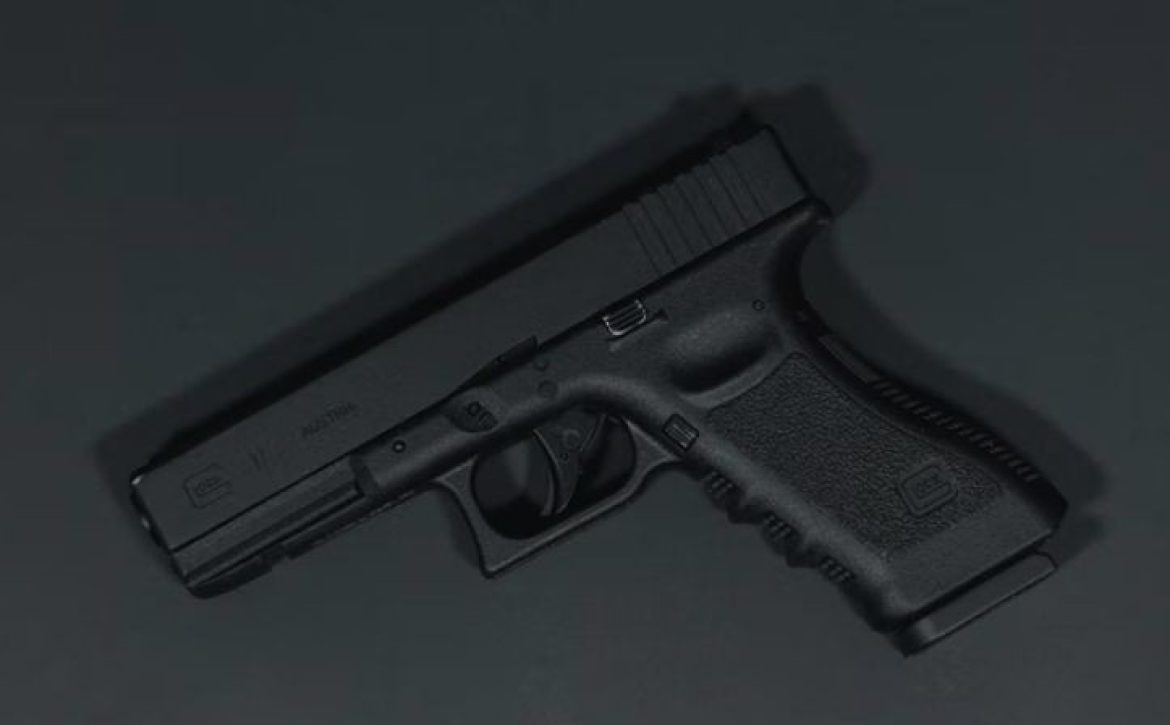 6 Essential Upgrades for Your Glock Firearm
Glock handguns are some of the most popular pistols on the market, and for good reason. They're incredibly reliable and can be customized for a variety of purposes.  If you're thinking about updating your Glock, there are a few things you should keep in mind. First, you need to decide what kind of update you want to make. There are cosmetic updates, like new grips or sights, and functional updates, like trigger jobs or barrel replacements. 
Once you know what kind of update you want to make, research the different options that are available. There are many aftermarket parts and accessories that can improve the performance of your Glock.  Take your time and make sure you do the update correctly. Improperly installed parts can cause serious problems with your firearm. If you're not comfortable making the update yourself, take it to a qualified gunsmith.
Updating your Glock can be a great way to improve its performance and make it more enjoyable. With a little research and attention to detail, you can make sure that your update is done correctly, legally, and safely.
In this article, we are going to about 6 essential upgrades for your Glock firearm.
Why is upgrading a Glock firearm necessary?
A Glock is a highly effective firearm. Its popularity is great evidence of its reliability. It is, therefore, necessary to ask why anyone would want to upgrade a Glock. Well, let's start with the meaning of upgrade. According to an article on Wikipedia, an upgrade is a process of replacing a product with a newer version of the same product. Oxford dictionary, however, defines "upgrade" as raising the standard of something or improving the function of something by adding or replacing its components.
In context, upgrading a Glock firearm is necessary if you want to improve its function or change a component that is no longer performing effectively. For instance, Glock Ges.m.b.H designed most of their Glock models with a polygonal rifling; a polygonal rifling is unsuitable for a lead bullet. A lead bullet is the cheapest in the market. A box of lead bullets is like $10 cheaper than non-lead bullets. Thus, you might want to replace your Glock's barrel if you are on a tight budget and still want to maintain or improve the effectiveness of your firearm.
Essential Upgrades for Your Glock Firearm
One of the best ways to upgrade your Glock firearm is to purchase a Glock conversion kit. It is possible to convert your basic firearm into a weapon that resembles a rifle with this kit. Glock conversion kits are designed to make handguns more accurate at longer distances. This is a function that you would not normally achieve with your Glock.
A Glock conversion kit can improve your shooting range and accuracy to about 200-yards; that is a huge upgrade. However, because it takes your Glock to a new "level," you might have to get your license updated also.
This kit also allows you to add a flashlight, red dot, and other accessories that would aid you in your shooting.
A Glock's trigger is properly one of the components that make it an interesting firearm to possess. What makes the trigger more interesting is the trigger safety that your finger can only engage. So why would this interesting piece of the component be upgraded? Well, the trigger is far from being perfect. Some users have complained that the trigger feels pulpy on their fingers. Also, the trigger feels gritty when in use. Some users just hate the fact that it is made of plastic.
Therefore, you can upgrade the trigger to suit your needs. Some experts have suggested that changing firing pin safety, striker, and trigger springs would make the trigger smother and easier to use. Therefore, if you can't afford to change the trigger mechanism of Glock, you can replace the springs.
As earlier pointed out, a Glock's barrel is grooved with a polygonal rifling design. This leads to a significant abrasing of a lead bullet. A traditional rifling with a land and grove design can accommodate a lead bullet with minimal abrasiveness. However, not all variant of Glock has polygonal rifling. For instance, Glock Ges.m.b.H dropped the polygonal rifling design with its Gen5 Glock.
Therefore, you need to check the model of your Glock before deciding to replace its barrel. The Gen5 Glock was only released in 2017. If you still want to retain your old Glock, perhaps for sentimental purposes, you can upgrade its barrel.
A slide release is an indicator that shows you when you are out of ammunition. It can also allow you to manipulate your Glock when you want to reload or when it malfunctions. However, for an important component as this, Glock Ges.m.b.H only made it as a metal glued to the release lever.
If you want something more reliable, you can install an extended slide release. Glock usually comes with a slide release that requires pulling the slide back before it can be released. That is why the manufacturer doesn't call it a slide release but rather a slide lock.
Tactical Rear Sight Replacement
Rear sight gives you shooting precision. Therefore, it is an essential part of your firearm. There are different rear sight configurations, and you can change the one on your Glock if it doesn't suit your needs.
A short firearm grip is essential in determining how effective it is. If a grip is not designed accurately, it could be slippery or difficult to hold for long. Glock grips aren't bad, but they are mass-produced. Therefore, it might not suit your specific taste. There are various upgrades for you, like grip enhancers and an anti-slip cover.
No matter the level of upgrade you make to your Glock, it can't replace the role of an adequate cleaning exercise. For instance, using land and groove rifling will not stop lead from building up in your firearm bore. Adequate cleaning will ensure your Glock will be at its top performance. If you need a thorough guide on how to clean your Glock, you can check our blog on 'The Proper Way Of Cleaning and Maintaining Your Glock Firearm.'