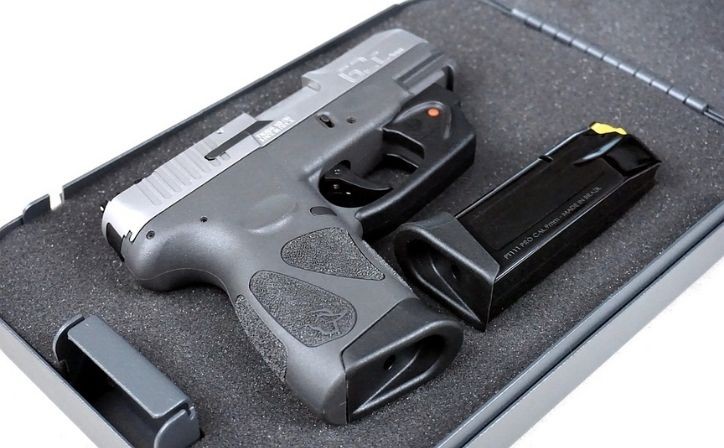 Armory Den's Complete Guide to Traveling with Firearms for Holidays
The summer holiday season has been raging for quite some time now, and many people all over the country have seized the opportunity to take that delayed vacation. Of course, like most other holiday vacations, it's normal to want to carry everything you might need for the holidays.
If you're a licensed firearm owner, your list of travel items will more or less include your firearm, especially if you plan on going to the range or are peculiar about self-defense. This might not be an issue for vacations to states that allow open carry of firearms.
However, if you plan on traveling to states with strict firearm laws, it would be in your best interest to check and update yourself on the firearm laws in the state you intend to spend your holiday. Here, we will discuss some of the things you need to know when traveling with firearms for the holidays.
Guide to Traveling with Firearms for The Holidays
The first thing to keep in mind is your means of transportation. Are you traveling by air, land, or water? But before that, you need to prepare your firearm for storage and transportation. This involves cleaning your firearm properly with a quality firearm cleaning solvent.
Doing this will ensure that your firearm remains functional and in perfect condition when you reach your destination. Once your firearm is cleaned and ready for storage, it's time to determine the state and federal laws that apply to your means of transportation and destination state.
Transportation by Land
If you're traveling by land, you need to check the state laws on firearms for the states you will be passing through and your destination state. FOPA has a provision that allows individuals to carry firearms through state borders WHILE IN TRANSIT.
The firearm in question must be unloaded and stored in a hard case that is inaccessible to the owner or any other passenger on the vehicle. The ammunition must also be stored in the original casing provided by the manufacturer or other suitable hard casing for ammunition.
The provision, however, doesn't cover firearm use while in transit. Therefore, if you plan on using your firearm while in transit, you will need to obey the state laws of the state that you're in. State laws regarding firearms differ, so some states like Ohio and Texas might require a concealed carry permit before you can use a firearm within the state borders.
However, other states like New York, New Jersey, and California have stringent laws prohibiting non-residents from carrying firearms within the state borders. In addition, they do not honor any non-resident concealed permit nor issue any non-resident concealed permit.
Nonetheless, it is still essential to check with the law enforcement agencies of the states you will be passing through to find out their state laws and obtain a concealed permit if one is needed. Additionally, regarding your intended vacation states, some states like Arizona, Arkansas, and Michigan require a CCP before you can use a firearm within the state borders.
However, they also allow for the reciprocity of permits. This means that if you have a CCP from your resident state, the CCP remains valid within other state borders, provided your resident state is within their list of reciprocity allowed permits.
Furthermore, some states also issue non-resident permits for individuals who want to carry firearms within the state. So if your state CCP isn't valid in the destination state you intend to vacate, you can opt for a non-resident permit to avoid issues with the law.
Finally, once you've determined the states, you will be traveling through and vacating, obtain the required permits and have them ready. If you have existing permits, check to ensure they are still valid and that all the information, including the passport, is visible.
It's also advisable to print out the provisions that allow for reciprocity and any other provisions you might need in case of an altercation during your visit.
Air Travel
The same goes for air travel; you need to check TSA regulations on flying with firearms and the airline's policy on firearms. Most airlines will allow you to fly with firearms as long as they are declared and stored in a locked, hard-sided container as checked luggage.
You will also need to ensure that your firearm is unloaded and that the ammunition is stored in a separate, locked container. Nonetheless, it is advisable to reach out to your airline and provide them with all the necessary information ahead of time.
Water Travel
Water travel puts you at the mercy of both state and federal laws. So if you're traveling on a small vessel like a canoe, check the state laws of the body of water you will be traveling on and the states bordering the body of water.
However, if you're traveling on a commercial vessel like a ferry or cruise ship, check with the company ahead of time to see if they allow firearms on board. Most companies will not allow firearms on their premises.
Regardless of your means of transportation, you need to understand the firearm laws in the state clearly or the states you will be traveling to. This is important because each state has different laws and regulations when it comes to firearms.
For example, some states require you to have a permit to carry a concealed weapon while others don't. In addition, some states have laws restricting the type of firearm you can carry, while others have no such restrictions.
Nevertheless, it is essential to check the specific laws of the state or states you will be traveling to comply with the law. The last thing you want is to get into trouble with the law while you're supposed to be enjoying your holiday.
When traveling with firearms, it is also essential to remember that you are responsible for the safety of your firearm at all times. Make sure to store your firearm in a secure, locked container when you're not using it.
It is also a good idea to have a trigger lock or some other type of safety device attached to your firearm when you're not using it. This will help prevent accidents and ensure that only you can access your firearm.
The Safe Way to Travel With Firearms
After checking state laws and obtaining the necessary permits, you still need to clean your firearm properly before you store it ahead of the journey. Cleaning your firearm regularly ensures that it remains functional while minimizing the chances of malfunction.
The last thing you want is to need your firearm in a case of emergency only to discover that it's jammed or, worse, misfires and causes damage to surrounding lives and property. That's why we've dedicated our efforts to providing you with quality gun cleaning solvents to remove any dirt, debris, or fouling that might cause your firearm to malfunction.
We know that traveling with firearms can be a hassle. Still, taking the necessary precautions to enjoy your holiday without any problems is crucial. Keep these things in mind and have a safe and enjoyable trip.
Note: The information in this guide does not serve as a law but is simply a guide to help you prepare for travel with your firearm. Therefore, you must check and obey the state laws of the states you will be traveling through or intend to stay in. Additionally, state laws are constantly changing, so you must keep yourself abreast of the current laws before making the trip with your firearm.