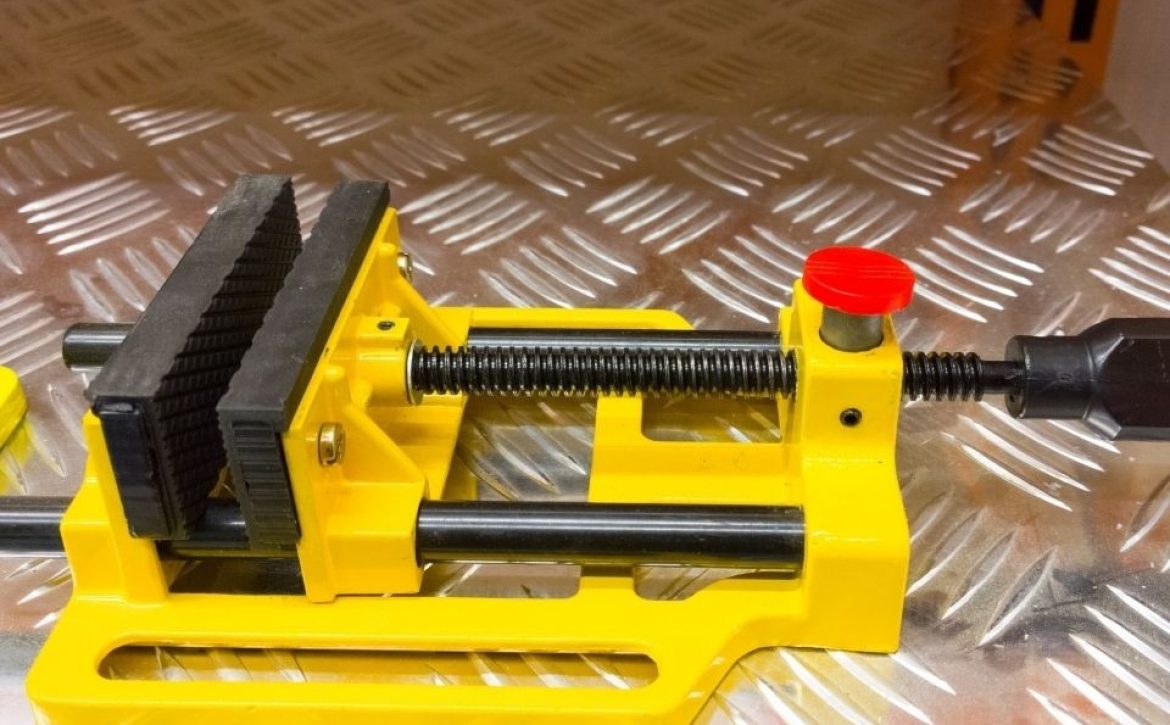 5 of The Best Gun Vises in The Market Today
If you're a frequent shooter or hunter, you must have experienced the agony of your firearm wiggling and falling over while cleaning it. This instability problem can make the cleaning routine quite stressful and tiresome. But it doesn't have to be, especially when you've got a good firearm vise that safely secures and stabilizes the firearm during routine cleaning. 
Another cleaning related benefit of incorporating one of the top 5 firearm vises that we analyze in detail below, relates to a specific subset of firearm owners who use a "direct thread only" solvent trap to clean their AR-15, AR-10 and other rifles that are equipped with flash hiders. In recent years, there has been a demand shift to solvent traps that come equipped with standardized thread pitches that allow for adaptation to various quick detach muzzle devices, but there still remains many that use direct thread only kits and will need a vice to properly carry out swapping the flash hider and the solvent trap during cleaning sessions.  
In this review, we've listed the top 5 firearm vises on the market today. Read on to find out how these accessories can make your cleaning routine easier. 
Lyman Revolution Gun Vise
CTK PRECISION P3 Ultimate Gun Vise
Hyskore Cleaning & Sighting Vise
Tipton Ultra Gun Vise
MTM GV-30 Gun Vise
The best firearm vise for most users is the Lyman Revolution Gun Vise because it balances quality with price. It is infinitely adjustable and easy to use. 
The only instances in which we wouldn't recommend the Lyman Revolution Gun Vise is if:
You're looking for something affordable and portable. Go with the MTM GV-30 Gun Vise.
You're looking for a combination of shooting and cleaning. Go with the Hyskore Cleaning And Sighting vise.
You're looking for something more durable. Go with the CTK PRECISION P3 Ultimate Gun Vise.
You're looking for a high-end item. Go with the Tipton Ultra Gun Cleaning Vise.
Without further ado, let's explore the specs and functionality of these tools in more detail.
Lyman Revolution Gun Vise
The most distinctive feature of this gun vise is that it rotates 45 degrees left or right and locks into position. This enables it to accommodate even small pistols and provides ample adjustment for working on actions, receivers, and other hidden components.
Lyman Revolution Gun Vise comes with a full range of adjustments. It tilts, clamps, and has inserts to grip any firearm firmly. Weighing nearly 9 pounds, this firearm vise is not the best to carry around, but it surely beats laying your firearm on the table. Its removable parts tray helps to hold dripping solvents and bedding. And you can use the extra storage in its case to keep the rest of your cleaning tools.
Features
The only firearm vise that revolves.
Padded contact points that won't scratch the fitting of your firearm or scope.
Versatile adjustment is suitable for both long and short firearms.
CTK PRECISION P3 Ultimate Gun Vise
This gun vise is solid as a rock and won't budge an inch. Many firearm vises in the market are primarily built with plastic materials, but the CTK Precision P3 features heavy-duty steel construction. And surprisingly, this doesn't elevate its price.
Equipped with a three-point leveling system and thumb locks, this firearm vise provides maximum stability. Its front Y rest is vertically adjustable to accommodate firearms of varying lengths, and it's coated with a high-quality PVC foam for protection against any external constraint. The design also includes an optional shooting rest attachment that allows you to convert the vise into a shooting rest in seconds. If you own a pistol or short barrel revolver, you'll love the pistol post add-on that holds on perfectly to the firearm
Features
Three-point leveling system and thumb locks for maximum stability.
Heavy-duty steel construction and e-coat finish.
PVC foam covering for longer-lasting durability.
Hyskore Cleaning & Sighting Vise
If you're looking for an excellent vise for shooting and cleaning, you might want to upgrade your workbench with the Hyskore Cleaning & Sighting Vise. This vise is made of plastic and metal and is solid enough to last for many years. Its ample storage compartments can accommodate the rest of your cleaning accessories.
Thanks to its four adjustable feet, the Hyskore firearm vise provides excellent stability for cleaning or shooting. On the rifle's rest, you'll find a nitrogen-filled compression damper technology that helps to absorb recoil. This vise is quite effective for cleaning purposes, but it's suitable only low-power rifles as a shooting vise.
Features
Multiple secure clamps.
Dual-purpose firearm vise.
Fully adjustable for different firearm lengths.
The Tipton Ultra Gun Vise is an improved Tipton Best Gun Vise model. If you're in the market for a high-end firearm vise that accommodates all types and sizes of firearms, then this one is your best bet. Its modular interchangeable design can also hold down a crossbow.
Weighing nearly 15 pounds, its portability is constrained. But it has two detachable accessory trays to store all the components you need. Additionally, its heavy-duty construction consisting of glass-filled nylon provides high rigidity without the risk of damaging your firearm. The Tipton Ultra Gun Vise is the most expensive piece in this review, but the quality you get is worth the cost.
Features
Different modules can be rearranged or removed in seconds.
Four independent leveling feet make scope leveling easier.
Ball and socket articulating clamp pads that easily adapt to any surface.
This firearm vise will provide all your cleaning and maintenance needs at an affordable price. Its low price point doesn't compromise its quality. The MTM GV-30 Gun Vise weighs only 5 pounds, so it's highly portable and easy to use.
This vise is suitable only for rifles and shotguns, featuring a single adjustment clamp down and a non-marring hold; this vise is suitable only for rifles & shotguns. There's a high and low fork level on this vise, so you can choose to clamp up your firearm for maintenance or slope it to drain debris and solvent. It has multiple compartments at the base to keep cleaning accessories within reach.
Features
Lightweight.
Secure, non-marring hold.
Multiple compartments to store all your cleaning supplies.
Having a firearm vise is not compulsory, but it enables you to clean your firearm without worrying about it slipping, falling, or being damaged. A solvent trap is another accessory you'd need to ease up your firearm maintenance routine. Reach out to
Armory Den
today to add a kit to your workbench.
Finally, except for dual-purpose firearm vises like Hyskore, a firearm vise should only be used for maintenance and never for shooting.