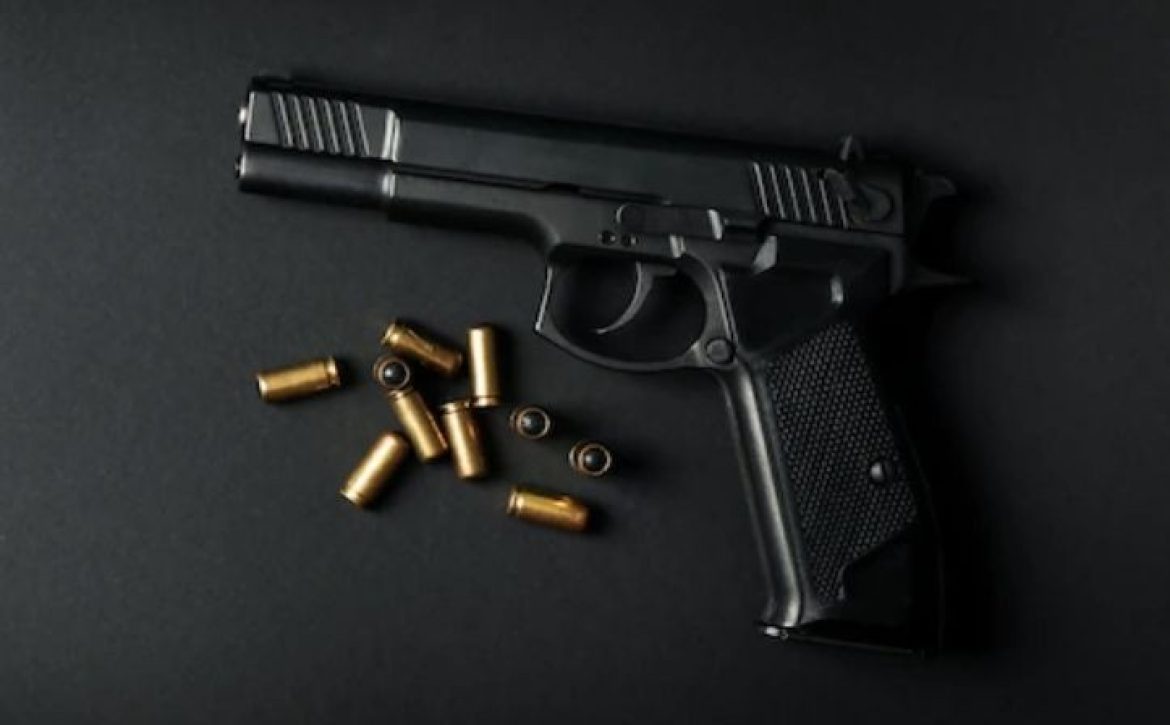 Firearm Safety Locks and How to Use them?
With the rate of firearm accidents growing every year, it's essential to know how to safely store your firearm away from intruders and kids that can accidentally injure themselves.
Although most firearm owners know about the importance of firearm safety, very few people know of the different types of firearm safety locks and their various locking mechanisms.
We will explain the various types of firearm safety locks available, along with their various operating procedures.
What are firearm safety locks?
A firearm safety lock is a device used to prevent a firearm from firing or accidental discharge. It's essentially a mechanism that helps ensure the safe handling of the firearm and reduces the risk of children or unauthorized users handling it to a bare minimum.
How do firearm safety locks work?
Firearm safety locks work by locking the firearm's trigger or the firearm itself, preventing it from being fired. There are different types of firearm safety locks available on the market, each with its unique locking mechanism.
The general mechanism of firearm safety locks is designed to prevent unauthorized users from accessing them. Nonetheless, each safety lock uses a different approach to achieve this objective.
For example, locking mechanisms like trigger locks use on-hand firearms work to secure the firearm's trigger by preventing unauthorized users from pulling the trigger. They accomplish this by using a keyed, combination, or biometric lock mechanism to secure the trigger properly, thereby preventing unauthorized users without the key from gaining access.
On the other hand, firearm safety mechanisms like vaults and lockboxes secure the firearm by providing a secure container that can store the firearm for long periods. Moreover, because of their size, firearm owners can conveniently store multiple firearms without purchasing multiple safety locks.
One thing to note is that most firearm safety locks are either key-based or combination-based. However, some locks also use biometric technology, such as fingerprints to provide additional security for the firearm.
Types of Firearm Safety Locks
There are several different types of firearm safety locks available on the market, including:
This is the most common type of firearm safety lock. Trigger locks work by locking the firearm's trigger, preventing it from being pulled. You slide it over the trigger guard and engage the locking mechanism. Trigger locks are an excellent option for firearm owners who want to keep their firearms safe and secure, but they can be difficult to disengage if you need to use your firearm in an emergency.
In firearms with a detachable magazine feed, a key-operated safety magazine unit is provided to replace the current magazine. Magazine safety locks work by locking the magazine release of the firearm, preventing it from being removed.
When engaged by a removable key, the safety magazine unit prevents itself from being removed from the firearm's magazine and replaced with another live ammunition feeding device. Therefore, magazine safety locks are a great option for firearms with a removable magazine feeding device and can be easily engaged in emergencies as long as you have the key with you.
Cable locks work by locking the barrel and receiver of the firearm together, preventing it from being fired. To use a cable lock, you have to thread the cable through the barrel and receiver of the firearm and engage the locking mechanism.
Firearm lockboxes are box-like storage compartments built with reinforced steel to help secure firearms from burglars and harsh weather conditions. The boxes are either portable or stationary, with the major difference being that the portable type can be used to travel. In contrast, the stationary types are built for immobility. Their locking mechanism involves either a keyed or biometric lock depending on the type and model you opt for.
This locking mechanism is great for people who own multiple firearms and a large space in their homes. They are essentially built to accommodate up to eight or more firearms depending on the type or model you have.
Furthermore, their construction is sturdy on the outside and padded on the inside to give the firearms a cushioning effect. In addition, because of the number of firearms these devices can secure, they usually have a combination of multiple locking mechanisms to provide an extra layer of security to the firearms.
If you're looking for the ultimate safety lock for your firearm, firearm safes are the way to go. These devices are constructed with thick reinforced steel to safeguard the firearm from intruders, fire outbreaks, and anything that can damage the firearm.
However, their prices are extremely high because of their design and quality, making them a popular option only for people who can afford them.
Benefits of Firearm Safety Locks
Using a firearm safety lock is one of the best ways to ensure that your firearm cannot be fired by anyone who should not have access to it. Firearm locks can also help prevent accidents, such as when a child gets hold of a firearm and plays with it.
Nevertheless, there are many other benefits to using a firearm safety lock, including:
Firearm safety locks help keep firearms safe and secure.
They prevent unauthorized access to firearms.
They help prevent common accidents and injuries.
They are an affordable way to keep your firearm safe.
Additional Tips for Safe Firearm Handling
In addition to using a firearm safety lock, you can take several other safety measures to ensure that your firearm is used safely. Some of them include:
Keep your firearm unloaded and locked up when not in use.
Store ammunition in a separate location from the firearm.
Never point the firearm at anything you don't intend to shoot.
Keep your finger off the trigger until you are ready to shoot.
Be sure of your target and what is beyond it.
Never use alcohol or drugs before or while handling a gun.
The Best Way to Store Your Firearms
So, what is the best type of firearm safety lock? The best type of firearm safety lock is the one that works best for you. All the firearm safety locks mentioned above have their unique benefits and drawbacks, so choosing one that will fit your needs is important.
However, before you secure your firearm with your safety lock, it's important that you clean it properly so that the parts are kept clean and responsive whenever you need it.
Armory Den has a variety of cleaning kits and solutions that can help you take proper care of your firearm and ensure its longevity. If you have any further questions about firearm safety locks or firearm maintenance, don't hesitate to
contact us
.