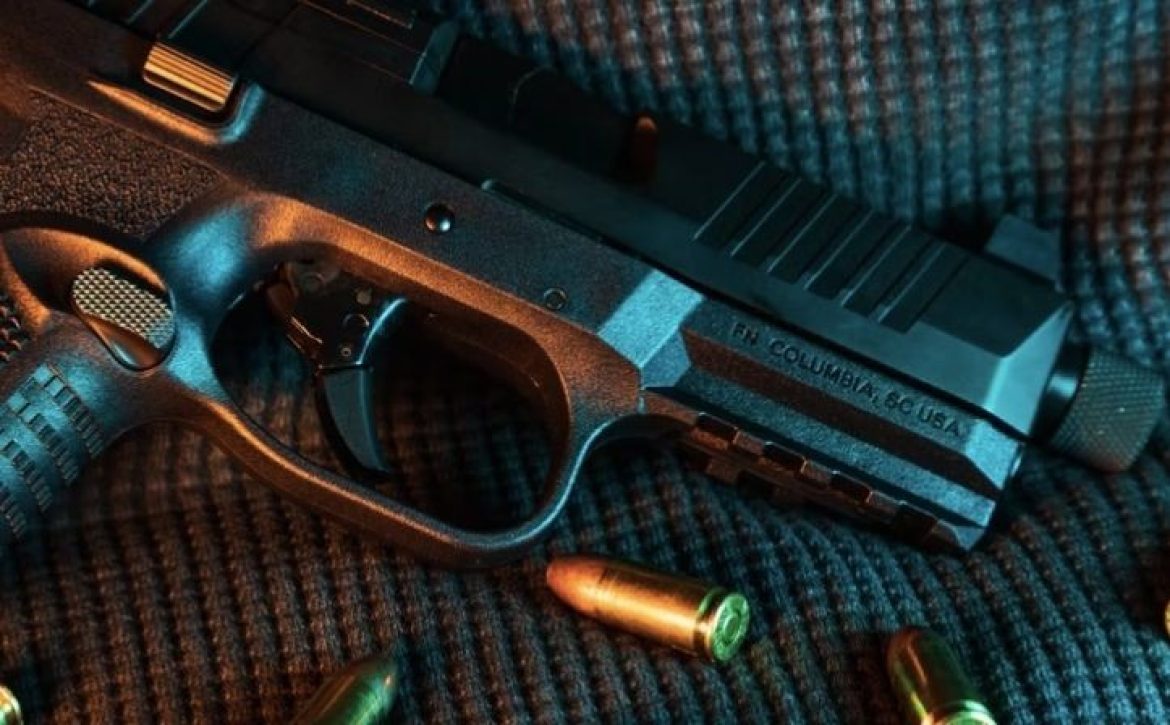 How To Lubricate Your Semi-Automatic Pistol Like A Pro
Have you ever wondered how professional firearm owners keep their weapons in top condition? One important aspect is proper lubrication, and it's not as difficult as you might think. We'll show you how to lubricate your semi-automatic pistol like a pro.
We'll cover what type of lubricant is best, how often to clean your firearm, and tips for safely storing your firearm. By following these simple tips, you can keep your firearm running smoothly for years to come.
What is a semi-automatic pistol?
Semi-automatic pistols have an automatically cycling action that inserts the next cartridge into the chamber but require manual actuation of the trigger to fire the subsequent round. It differs from revolvers, which require the user to eject spent rounds and insert fresh rounds into the chamber by hand.
Semi-automatic pistols are often considered more reliable than revolvers. Plus, they are easier to use because they have better accuracy, faster reloading time, and reduced recoil.
How do you lubricate your semi-automatic pistol?
The best way to lubricate your semi-automatic pistol is to apply a light coat of firearm oil to all moving parts. This includes the slide rails, barrel, firing pin assembly, and trigger mechanism. Be sure to use enough lubricant to coat the surfaces evenly, but avoid using too much, as this can attract dirt and debris.
To lubricate your semi-automatic pistol for optimal performance, you need to use a quality lubricant. There are various types of lubricants on the market, but not all are suited to firearms. Some common options include:
Firearm oil: This is a light oil designed to protect metal surfaces from corrosion and wear. It is also effective at reducing friction between moving parts.
CLP: This acronym stands for Clean, Lubricate, Protect. CLP is a multi-purpose lubricant designed to clean and protect firearm parts from corrosion.
Ballistol: This is an all-in-one lubricant that cleans, protects, and preserves metal parts. It can also be used as a firearm cleaner and degreaser.
Silicone spray: This lubricant is designed to protect metal surfaces from corrosion and wear. It can also be used to reduce friction between moving parts.
Some lubricants may require you to apply a second coat after a certain amount of time, while others may need to be reapplied after each use. Be sure to read the manufacturer's recommendations for the specific firearm you are using. Popular brands of firearm-specific lubricants include Break-Free, Mil-Comm TW25B, and Tetra Firearm Lube.
Extra tip: Avoid soaking your firearm in the lubricant for extended periods!
Benefits of lubricating your semi-automatic pistol
It was once thought that lubrication was bad for guns because it caused them to jam and malfunction. While this is true due to the presence of paraffin in past lubricants, advances in refining and manufacturing technology have rendered this statement false for modern weapons.
Modern lubricants are now produced without paraffin, making them critical to the functioning of handheld firearms. Nonetheless, some of the advantages associated with firearm maintenance include:
Lubricating your semi-automatic pistol takes care of impact wear and sliding friction in the firearm.
It ensures the reliability and safety of the firearm.
It increases the longevity of the firearm.
Prevents and eliminates common issues before they arise.
How often do I need to clean and lubricate my firearm?
You should clean your firearm after every use, or at least once a week if it isn't being used regularly. When cleaning your firearm, be sure to disassemble it completely and clean all the parts, including the barrel, slide, frame, and magazine. This will help remove any dirt, debris, or residue that could build up over time and cause problems with the firearm's performance.
To clean your firearm, you will need a few supplies:
A firearm cleaning kit: This should include a rod, brushes, rags, solvent traps, and cleaning solutions specifically designed for firearms.
Cleaning solvent: This is used to remove residue and debris from firearm parts.
Firearm oil: This is applied to protect metal surfaces from corrosion and wear.
A clean workspace: This can be a table, countertop, or any other flat surface where you can lay out all of your firearm parts as you clean them.
Be sure to follow the instructions that came with your firearm cleaning kit; however, if your firearm starts to experience problems such as jamming or improper ejection of rounds. In that case, it likely needs more frequent cleaning.
Firearm storage tips for your semi-automatic pistol
Once you have lubricated your semi-automatic pistol, it is important to store it properly to prevent corrosion and damage. The best way to do this is to keep it in a firearm safe or lock box when not in use. Here are a few tips to help you store your firearm properly in your home:
Store your firearm in a cool, dry place away from excessive heat or humidity.
Keep your firearm out of direct sunlight.
If possible, use a firearm case or holster to protect your firearm from scratches and corrosion.
Avoid leaving your firearm in a car or any other area exposed to extreme temperatures.
Even if you don't intend to use your firearm, clean and lube it regularly to help prevent corrosion and damage.
Following these tips will help you keep your firearm in optimal condition and ensure that it performs well for years to come.
Lubricate your semi-automatic pistol like a pro
Lubricating your semi-automatic pistol is an important part of firearm maintenance. By using a quality lubricant and following the manufacturer's instructions, you can help ensure that your firearm operates smoothly and reliably.
Clean your firearm before each lubrication process to keep it in top condition.
Armory Den
offers a variety of cleaning kits to help you clean your semi-automatic pistol properly without making a mess of the area. Don't hesitate to contact us if you have any additional questions about firearm maintenance or firearm cleaning solutions. Check out our product page for all your firearm cleaning needs.