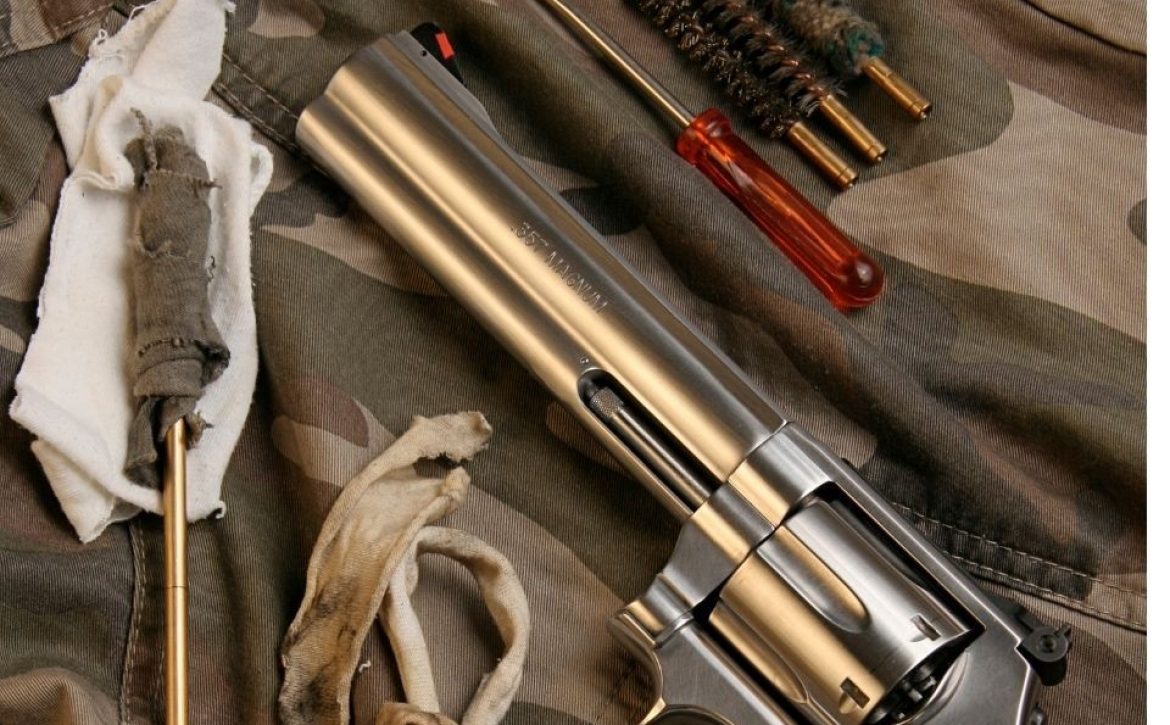 When to Take Your Firearm to a Gunsmith for Servicing?
Being an owner of a firearm comes with responsibilities. You must make sure that the equipment is regularly maintained to reduce the chances of a misfire or a malfunction. Even if you are legally allowed to purchase a firearm, it is crucial to educate yourself on matters related to firearm safety. One must respect the power that is had when becoming a gun owner and that involves ensuring the functionality and safety of this tool is up to par and in tact.
Firearm safety can include various processes, including taking firearm safety classes and understanding the right time to take your firearm for a professional servicing, such as to a local gunsmith.
Like all other equipment, a firearm goes through some wear and tear with time and use. As a result, the firearms functionality can be impaired. That is why it is important to leave its repairs and upkeep to professionals who know how to keep it looking good and firing right without compromising your safety. Unfortunately, if the problem is left untreated, the firearm can suffer additional damage and pose a life hazard.
Therefore, if your firearm experiences any problem, it is imperative to see a firearm repair professional to carry out a comprehensive analysis and highlight the relevant issues. A professional and licensed gunsmith will take accurate measures to resolve the persisting problems and ensure the firearm is returned safe for use and storage.
This guide will provide comprehensive information about the problems you can look for in a firearm. So, let's get started!
There is a Hindrance in the Bore
The barrel's bore can often be blocked by dirt, debris, or any other impurities. When this happens, the trajectory of your projectile can be drastically impacted. This means that you will not have the desired accuracy when you fire your equipment, thus making the venture quite dangerous for yourself and the individuals within your vicinity. If you notice that the bore is obstructed during your firearm maintenance, you need to bring your firearm to a professional.
Additionally, if the barrel's bore is blocked and remains untreated, your firearm can suffer additional damage over time. Essentially, this issue can cause the entire machine to degrade with time. Therefore, if you are experiencing this issue, it is essential to see a professional firearm repair service as soon as possible.
As a firearm owner, you have first-hand experience on the impact of the equipment when it is fired. This impact does not only affect you, but the force also leaves an influence on the firearm as well.
Fortunately, the quality models of firearms are crafted with tempered steel, making them highly durable and resilient to use for a long time. However, if you use an older or an antique firearm, you may experience this issue.
You can identify the impact damage to the firearm by checking the equipment for pressure cracks. Although cracks can appear anywhere on the equipment, they are most commonly observed on the chamber, bolt, or stock. If you find a crack on your firearm, it is crucial to visit a gunsmith as soon as possible. Failure to do so will cause further strains and malfunctions, especially if the firearm is consistently used.
There Is An Issue With The Timing
Another common issue that mandates a professional firearm repair service is a problem with the firearm's timing. If your firearm is experiencing a timing issue, it can lead to several additional issues, such as misfiring. This can prove to be dangerous for you and the people around you.
A gunsmith would have to disassemble the firearm to repair it proficiently to resolve this problem. The process will require specific tools and instruments to measure the firearm's timings based on its caliber.
Your Firearm's Safety is Compromised
The safety component is one of the most critical aspects of the firearm. If the safety is compromised, you must see a professional firearm repair service as soon as possible. You can discover the malfunction in the safety feature by ensuring if it disables the firing mechanism. In the unfortunate case that this feature is unavailable, your firearm can pose a threat. Therefore, it is essential to find professional assistance to carry out immediate safety repairs.
There is a Problem with the Firing Pin
As stated earlier, firearms follow the same methods that all machinery does. Therefore, it is highly likely that your firearm will undergo stress and result in problems in its components. One of the most common issues is experienced with the firing pin.
The firing pin can become warped or distorted if you frequently use it. When this happens, you can experience primer ruptures. Due to this, your firearm can undergo significant damage, resulting in firing problems and additional firearm damage.
There is Corrosion in the Barrel
Another common problem that firearm owners experience is corrosion in the barrel. When corrosion occurs, it initiates from the end of the barrel and makes its way inside. If you see any signs of deterioration in the barrel, the metal may have weakened. Essentially, this will affect the way your firearm performs.
This is why it is essential to see a gunsmith as soon as possible. A firearm repair professional will remove the affected segment to prevent the corrosion from spreading to the other parts of your firearm.
There's Warpage in the Wood
Another reason to see a professional firearm repair service is if the wooden stock seems to have changed shape or warped. When the stock begins to shift, it can significantly affect your firearm's performance. Therefore, it is essential to take the equipment to a professional who can fix this issue safely and securely.
Explore Quality Firearm Maintenance Kits
Firearm owners need to protect and maintain their equipment to ensure safe usage. As mentioned above, you can always take your firearm to a professional if you experience any issues. However, you can also take preventative measures by performing some firearm maintenance routine yourself, such as cleaning the firearm using a quality solvent trap kit. You can visit
Armory Den
to check out the vast range of solvent trap kits to upkeep your firearm correctly.