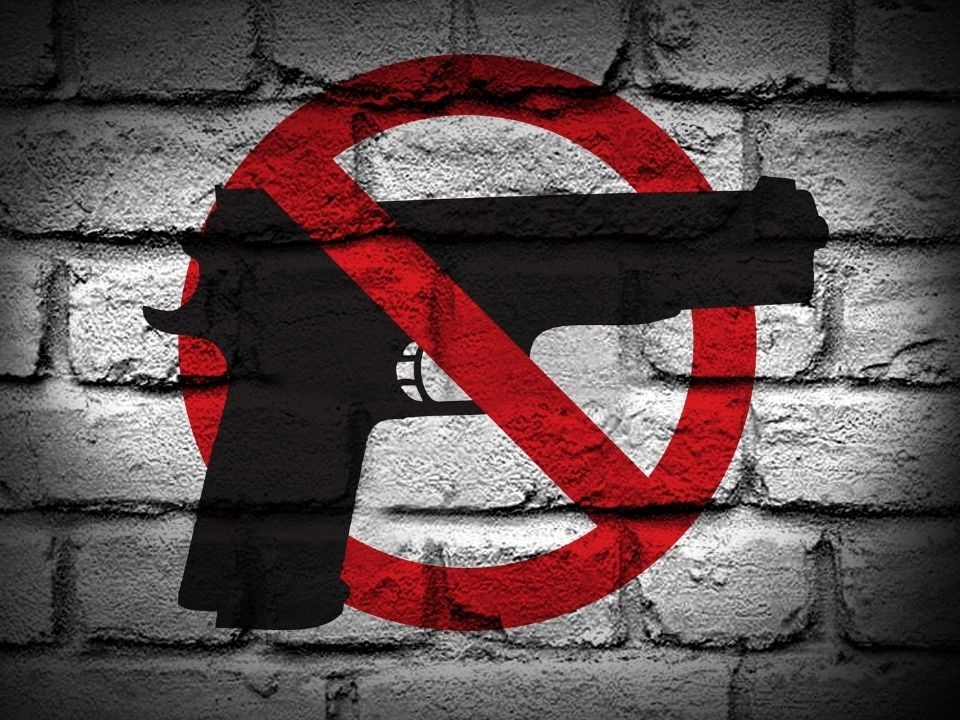 Firearm Safety Rules for Parents
Every year millions of people are subjected to injury or death due to firearm accidents. These events occur because people possessing or controlling firearms were not adequately educated.
Firearms are tools with multifaceted uses, no doubt, but in the wrong hands, they can cause harm and damage to lives and property. Therefore, if you're a parent and have possession of a firearm at home, it's more important now than ever that you keep your firearm safe and obey all firearm safety rules.
Even if you don't know the first thing about firearms, don't fret. We have prepared this guide to help educate all parents about firearm safety rules regardless of their firearm ownership status.
Firearm Safety Rules at Home
The first firearm safety rule for all parents is never to own a firearm if you have not been adequately educated on how to use it. That way, you don't endanger yourself or anyone around you.
However, if you own a firearm and have been properly educated about its usage, here are some safety rules to help keep your family safe from firearm accidents.
Educate The Family
As a parent who owns a firearm, it's critical that you teach your family about firearms and their usage. This includes your spouse, kids, and any other individual living with you in the house where the firearm is stored.
Teach them the dos and don'ts of firearms. This includes things like:
Never point a loaded firearm at someone except in cases of danger or self-defense.
Never point a firearm at a family member.
Never look through the barrel of a loaded firearm. This is especially important because some firearms can misfire or malfunction at odd times.
Never leave a firearm lying around the house carelessly.
Always keep firearms unloaded and stored safely, preferably separate from the ammunition.
Teach Them How to Use a Firearm
Educating your family about firearms is essential, but it's even more critical that you teach them how to handle a firearm. People, especially kids, are generally curious when they see things they don't understand.
So rather than allowing the saying "curiosity killed the cat" to take place in your home, you should teach your family how to use a firearm. You can teach them the basic steps in handling a firearm, such as:
Unloading and loading a firearm.
Pointing and aiming a firearm.
The proper stance of holding a firearm to avoid injury.
How to discharge a firearm and prepare for the recoil that comes with it. This step is often understated. However, according to Newton's third law, the momentum of the leaving bullet is also felt in the recoil. Therefore, it should be prepared to prevent injury to the handler.
Unloading, cleaning, and storing the firearm after each usage.
Store The Firearms Safely
Even after educating your family about firearms, it is still vital that you store the firearm safely and away from prying eyes. People going through tough times or depression often have thoughts about harming themselves, and keeping a firearm carelessly makes it easier for them to harm themselves.
As a result, you must store a firearm properly and safely to avoid accidents and injuries that might happen otherwise. Here are some steps you can follow to store your firearm properly.
Unload a firearm after using it each time.
Clean your firearm after usage before you store it. The importance of cleaning a firearm before storing it cannot be overstated. Cleaning your firearm after each usage minimizes the chances of it malfunctioning or accidentally discharging.
When cleaning, use a solvent trap to catch the cleaning solvent so you don't mess up your cleaning space. Also, don't forget to oil your firearm if you intend to store it for an extended period.
After cleaning and oiling your firearm, store it in a safe place inaccessible to kids, visitors, or intruders. Here are some things you can purchase to help you safely store your firearm.
Firearm safe: a sturdy, safe box used for storing firearms. They often come equipped with a passcode and fingerprint lock combination.
Firearm lock: vital for securing the triggers of pistols and revolvers. The lock makes it nearly impossible for kids to discharge the firearm without unlocking it first.
Firearm cabinets: for individuals with one or more large firearms, especially those used in hunting. They are usually installed out of children's reach and often possess multiple locks; passcodes, fingerprints, and manual padlocks.
Familiarize Your Children with Firearm Usage
The more your children know about firearms, the less likely they will get into a firearm accident. One way to achieve this is by taking them to the range or hunting sessions. Teach them how to comfortably discharge a firearm at the range and during hunting sessions.
However, if you don't hunt or go to the range frequently, you can also teach them how to dry fire a firearm. Dry firing not only saves you ammunition but also helps you practice and teach your kids how to discharge a firearm without putting any lives at risk.
Explain The Consequences of Using Firearms to Them
Today, kids are constantly exposed to firearm violence in movies. This is why they should be frequently taught and reminded about the consequences of using a firearm. Explain to them that the scenes they see in movies where people discharge firearms easily are not real, especially when they see people shooting at fictional bad guys.
More importantly, teach them that discharging a firearm has real consequences, including damage to property and even death. Above all, remind them of firearms' do's and don'ts and what they should do if they come in contact with a firearm without adult supervision.
The Safe Way to Use a Firearm as a Parent
The safest way to use a firearm as a parent is to educate your children and family members about firearms so they know it's not a toy. Additionally, ensure your firearm is stored safely and away from prying eyes to avoid unwarranted and unscrupulous uses.
But even after teaching your kids and storing your firearm safely, it can still malfunction and cause accidents if it's not properly cleaned and oiled after each usage. To prevent this from happening, you must clean your firearms properly using firearm cleaning solvent and a solvent trap.
We at Armory Den know the importance of cleaning your firearms properly and are committed to helping you do so. We offer firearm cleaning solvents and a variety of solvent traps to help you catch solvent so you can reuse it without messing up your space.
Even if you don't know the first thing about cleaning firearms, don't fret; we've got you covered. We have the right guide and accessories in our Den shop to help you properly clean your firearms.
Disclaimer: Armory Den, Inc. provides information in this article for educational and informational purposes only and accepts no liability for harm, death or negative environmental impacts that occur by anyone that read this article.