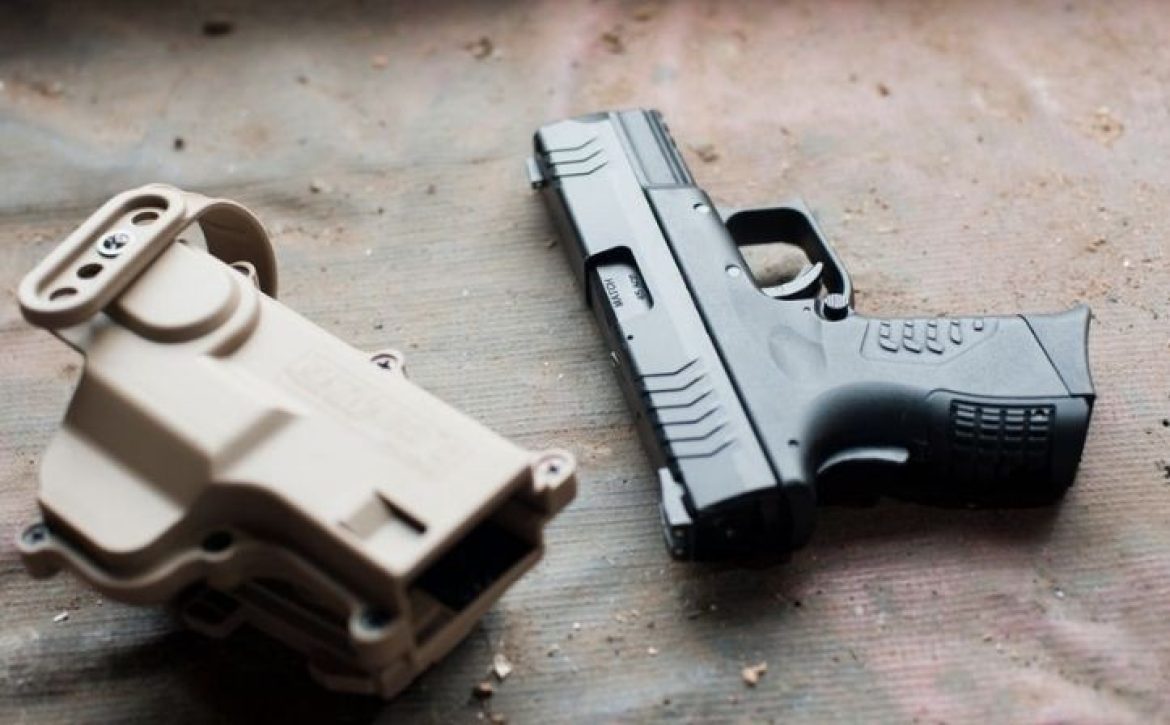 Don't Make The Mistake of Trading Your Old Glock Too Soon
Glocks have a longer service life; an older Glock functions almost the same way as the newest model. Even if it's been sitting in the safe for a while, you can still get your old Glock back into service through proper firearm maintenance and cleaning instead of trading it away. The old firearm will be as good as the new one.
If you've been planning on selling your old Glock, you might want to hold your horses. We'll discuss why you shouldn't be hasty to trade your old Glock.
Why You Shouldn't Trade Your Old Glock Yet
The design of most Glock generations enables them to hold onto their value for lifelong use. And that's why you can still find Gen 1 and Gen 2 Glocks going for up to $400 on the market today.
But if you still feel like you need to upgrade your Glock, here are some reasons that might convince you otherwise:
1. All Glock Generations Function Much the Same
There are no striking differences in the mechanics of new Glock models and older Glocks. When Gen 5 Glocks came into existence, a handful of changes were more similar to Gen 2 and Gen 3 models.
Therefore, Gen 5 Glocks were not a replacement for Gen 4, as the shipment of Gen 4 firearms still happens.
Even though Glock took away finger grooves from Gen 5 firearms, they included a magazine stripping notch at the firearm's grip front, a feature copied from Gen 2 firearm models.
A few more features added to Gen 5 Glocks are unnoticeable to the regular shooter, thus, providing no reason to secure the newest Glock model. You can still use your older Glock in the same shooting contexts range.
2. Aftermarket Upgrades for Older Glocks are More Than Those for New Models
Gen 5 firearms have been on the market for only a few years, and thus, their aftermarket upgrades are still few. Although manufacturers develop Gen 5 Glocks each day, their aftermarket industry is still developing.
That means you can get parts and upgrade Gen 3 and 4 Glocks easily compared to Gen 5. The aftermarket parts for these older model Glocks are so many that you can build a complete Glock firearm without sourcing a single factory part.
3. Old Glocks are the Same as Newer Striker-fired Firearms in Performance
Glocks are the very first striker-fired firearms. Other manufacturers came in with their striker-fired designs after the origination of Glocks. Though many of them are performing well, none can outperform an older Glock.
The only difference between old and new striker-fired firearms is ergonomics. But regarding reliability, accuracy, performance, and other measurable data points, they are the same.
4. Some Features in the New Glock Models Are Not Great
Among the new features on Gen 5 Glocks is the magazine stripping notch inclusion on the magazine well's front. It may seem like a perfect idea, but quite frustrating when you are running the firearm under some stress.
The magazine stripping notch comes in handy when pulling out the magazine. However, it can be a hell of a problem when you need to get in a fresh magazine.
If you don't line up the magazine well enough, its front edge may attach to the stripping notch, causing a reload mess.
Even so, there are those firearm owners who manage it well, or their fingers are thick enough to keep the magazine front from catching the cutout. But you wouldn't want to let go of your old Glock, only to struggle with the magazine stripping notch on the new model.
5. New Glock Models are Expensive
Firearm prices are going up. If you hastily trade in your old Glock, you might spend a little more to acquire a new Glock model. But is it worth the investment? We prefer you save the money and keep the old Glock in your collection.
The newest Glock models bring nothing unique and intriguing in features and benefits to the table. They are the same as older Glocks in their performance. The older Glocks are far better regarding aftermarket upgrades as their parts are widely available.
6. Selling the Old Glock Under the Existing Laws Surrounding Firearm Sale May Be a Tedious Process
Firearm laws vary from one state to the other. They regulate the possession, sale, transportation, and use of ammunition and firearms.
Before you think of selling your old Glock, you will need to understand all the legal processes involved, depending on where you live.
In most cases, you will need to do a background check on the buyer to avoid selling it to a person who is not allowed by the law to own a firearm. Certain instances require you to obtain approval from the police state department, and you may also need to involve a lawyer. So, why go through such processes when you can still use your old Glock.
7. It is Easy to Clean and Maintain Your Old Glock
Your old Glock only needs proper cleaning and maintenance, and it will be as good as new.
At Amory Den, we offer gun cleaning solutions and supplies you need for firearm maintenance. They include solvent trap kits, cleaning brushes, muzzle extensions, and lubricating oil—everything you need to get your old Glock back in shape.
The firearm maintenance process is simple and only involves a few steps, which include:
Unloading and disassembling the firearm.
Cleaning out the barrel.
Cleaning the slide, the frame, and the recoil spring.
Applying lubricating oil to the moving parts.
Reassembling your Glock and testing it.
The maintenance routine of every Glock firearm depends on how frequently you use it. Generally, you can maintain your Glock by doing the following:
Clean the Firearm after Every Use. We recommend that you light-clean your Glock after every shooting session and deep clean it at least once every week.
Avoid Exposing It to Moisture and Dirt. Moisture is the enemy of every Glock or any other firearm. Therefore, if you have exposed your firearm to fog, rain, or snow, you have to wipe it off, clean it, and lubricate it as soon as possible. Do the same for dirt and dust exposure.
Store the Firearm Unloaded in a Cool and Dry Place. If you need your firearm to serve you for the longest time possible, be keen on where you store it. You may want to invest in trigger locks or safes to keep your firearm tamper-proof and safe.
If you clean and lubricate your old Glock properly, it will serve you longer than you think. Moreover, you will save a lot because there will be no need to buy new firearms. Besides that, you will boost the firearm's performance, reliability, and safety. Use a solvent trap from
Armory Den
for the best firearm cleaning results.