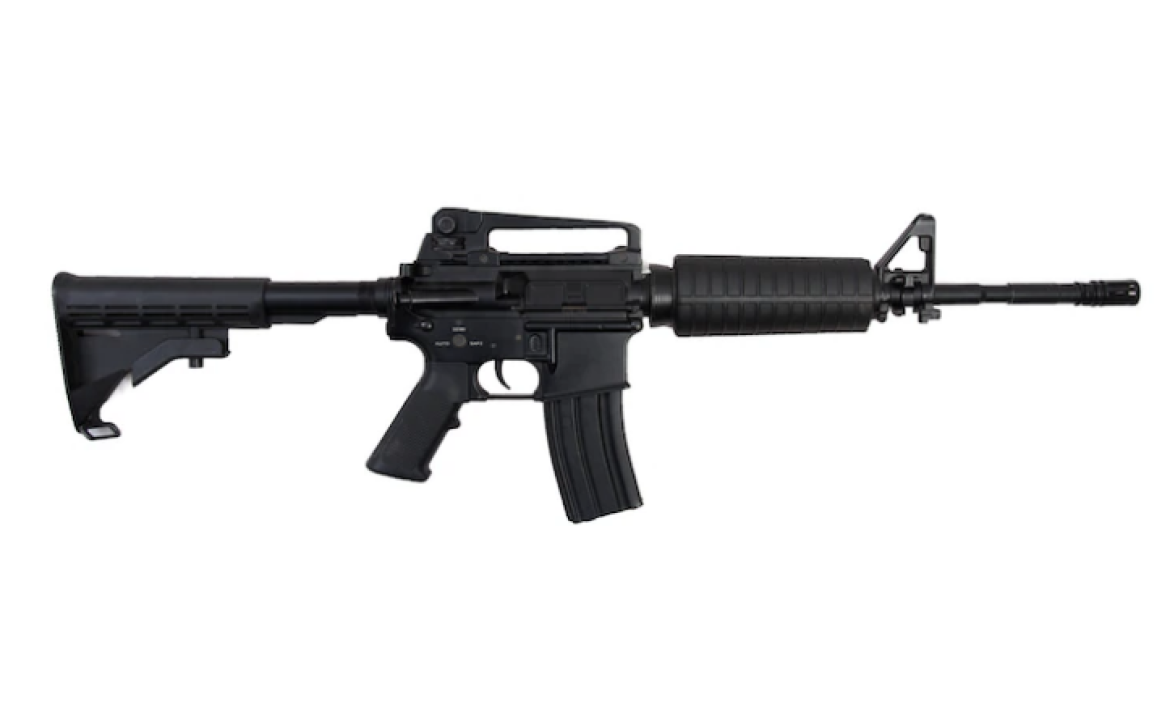 Beginner's Guide to Muzzle Brakes: Why Are They Used?
Muzzle brakes are one of those firearm accessories that can be a little confusing for beginners. While their primary purpose is to reduce recoil, they also offer other advantages to firearm owners.
Here, we will take a look at what muzzle brakes are and why they're used. We'll also go over the different types available on the market today. So, if you're new to muzzle brakes, read on! You might learn something new.
Overview of Muzzle Brakes
A muzzle brake is a device threaded to the barrel of a firearm, most notably, they are used on AR platforms, such as AR-10s, AR-15s or AR-9s . It is designed to redirect propellant gases exiting the barrel in such a way as to reduce recoil and also some of these devices are equipped with build in flash hider cut outs to further reduce recoil and disperse muzzle flash. In addition to these aforementioned benefits, muzzle brakes also offer several other benefits.
As mentioned above, muzzle brakes are used on firearms to redirect propellant gases away from the barrel and, thus, reduce recoil and muzzle rise. They work by trapping a small portion of the expanding gas created when a round is fired.
This gas is then redirected outwards and perpendicular to the barrel, which slows down the firearm barrel's rearward movement and reduces recoil. Muzzle brakes can also help keep the firearm steady during rapid-fire by minimizing muzzle rise. 
Muzzle device uses, like many other firearm parts, have been evolved and many firearm owners are now also using them to support streamlined cleaning. The way this works, is firearms owners will purchase muzzle brakes that are equipped with some type of outside thread that matches up with a Quick Detach (QD) muzzle device, Trilug Muzzle Device (Also known as a 3-Lug Muzzle Device), among other constantly improved and innovative designs. The quick detach muzzle device will attach to the muzzle brake through quickly snapping onto a proprietary thread. Common Quick Detach threads are ACME threads and fairly standard across the firearms industry.
How does this help with streamlined cleaning? Well, have you ever removed your muzzle brake or flash hider to install a solvent trap for bore cleaning and solvent and debris trapping? You normally need an AR Wrench, a Vice and a bit of patience. It's cumbersome and quite frankly, pointless in today's day and age. With a Quick Detach + Muzzle Brake setup, you are able to thread the Quick Detach device onto your solvent trap and once your firearm is completely unloaded and deemed safe, you can quickly snap the unit over the muzzle brake and proceed with cleaning. You are able to do all of this without using a Vice, AR Wrench, other tools and much time is saved!
There are three main types of muzzle brakes: expansion chambers, linear compensators, and hybrid brakes.
Expansion chamber muzzle brakes work by trapping the gases as they exit the barrel and then releasing them in a controlled manner. This allows the gases to expand and dissipate more gradually, which reduces recoil.
Linear compensators work by redirecting the gases in a straight line. This helps to counteract the vertical movement of the barrel caused by recoil.
Hybrid brakes combine the features of both expansion chambers and linear compensators. They trap the gases and then redirect them in a straight line. This helps to reduce recoil even further than either type of brake on its own.
Several other types of muzzle brakes are available, such as side-firing brakes and parabolic brakes. However, these are less common and not as well-known.
Muzzle Brakes vs. Compensators
The difference between muzzle brakes and compensators is that muzzle brakes are designed to redirect the gas in all directions, while compensators are designed to direct the gas mainly upwards. This is why muzzle brakes are more effective at reducing recoil than compensators.
Muzzle brakes also have the added advantage of mitigating flash signatures. When a round is fired, it emits a bright flash of light. This can be dangerous for both the shooter and anyone else nearby. Muzzle brakes help to reduce this flash by redirecting the gas away from the shooter's line of sight.
Why Are Muzzle Brakes Used?
Reduces recoil: The primary reason muzzle brakes are used is to reduce recoil. Recoil can be quite uncomfortable and even dangerous for some shooters, especially those not used to it. Muzzle brakes help mitigate this recoil by redirecting the gases exiting the barrel. This reduces the amount of energy transferred to the shooter while also improving accuracy.
Prevents muzzle rise: Muzzle brakes also help prevent muzzle rise, which is when the firearm barrel rises after firing. This can cause your shots to go off target and make staying on target harder. Muzzle brakes help keep the barrel down so you can stay on target better.
Reduces stress on your shoulder: Muzzle brakes can help to reduce the strain on your shoulder when firing. This is because they reduce recoil, which means you don't have to work as hard to keep the firearm in position. This can be helpful for those who shoot often and want to avoid shoulder pain.
Improves follow-up shots: Muzzle brakes can help keep your sight on target for follow-up shots. When a firearm is fired, the exiting bullet creates a large amount of smoke, preventing the shooter from seeing their target. Muzzle brakes help prevent this by reducing the resultant smoke, thereby helping the shooter make better follow-up shots.
Helps in hunting: Muzzle brakes are popular among hunters. They help reduce recoil, which makes shooting a firearm easier. This can be particularly beneficial for hunters carrying a rifle for long periods
How to Choose the Right Muzzle Brakes?
There are various factors that go into choosing the right muzzle brakes for your firearm. The most important consideration is the caliber of your weapon. You need to make sure that the muzzle brakes you pick are compatible with your firearm. In addition, you need to consider the barrel length and model of your firearm.
Apart from the above factors, other factors you need to consider include:
The barrel diameter of the firearm
The thread pitch of the firearm
The amount of recoil reduction you need
Once you have considered these factors, you can start looking at specific muzzle brakes that fit your needs.
Downsides of Muzzle Brakes
Muzzle brakes can create a loud noise when they are fired. This can be a problem for people trying to shoot quietly or for people close to the shooter. Moreover, various muzzle brakes like on the 16″ AR rifle can make shooting the rifle almost unbearable, especially when shooting without hearing protection.
Muzzle brakes are a great option for those looking for recoil reduction. They can also be used to help improve your accuracy and shooting performance. If you're considering purchasing a muzzle brake, be sure to do your research on the thread pitch of your weapon and find the one that best suits your needs.
Regardless of the type of muzzle brake you opt for, you will need to clean your firearm and your muzzle brakes after each use to ensure they are in perfect condition. We at
Armory Den
are committed to providing you with varieties of solvent traps and firearm cleaning kits so that your firearm and accessories can last for as long as possible.
Important Note: This article is for streamlined cleaning related information purposes only. Armory Den does not sell muzzle devices or streamlined cleaning devices. All available firearm cleaning & firearm accessory products currently offered for sale by Armory Den are located in the shop area.
However, please don't hesitate to reach out to us if you have any further questions about muzzle brakes or finding a suitable muzzle brake for your firearm.
Notice: Please be advised that this article is for information purposes only and though some firearm owns utilize muzzle brakes for quick detach or streamlined AR Platform cleaning, Armory Den, Inc. | Armoryden.com does not sell Muzzle Brakes. The information in this article serves only for general firearm parts education and does not imply any recommendation nor position by Armory Den, Inc.