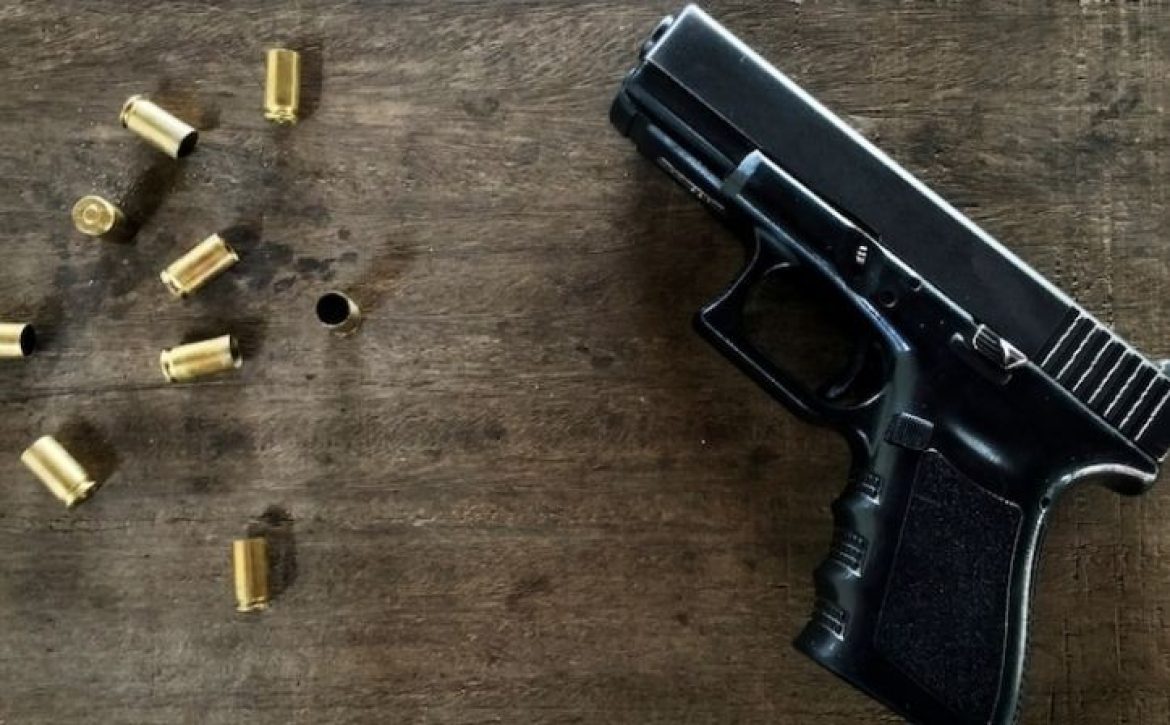 Expert Guide: How to Ensure That Your Handgun Never Fails?
Whether you're a hunter, law enforcement official, or a shooting sports enthusiast, your handgun must be responsive every time to guarantee your safety and that of the people around you. Firearm failures often result in unintentional shootings, which is responsible for an average of 492 casualties every year.
Read on to find out the most assured way to establish reliability. Today, we will discuss the common handgun failures and ways to ensure that your firearm works one hundred percent whenever you need it.
Four Common Handgun Malfunctions
These are the four common handgun failures and why they occur.
A failure to fire occurs when the shooter pulls the trigger, and instead of the usual loud bang, they only hear a click, a moment of delay, and finally, the cartridge fires. Such failures often occur due to a faulty primer or firing pin. The cartridge could have fired at other times but lacked enough force to propel the bullet out of the barrel.
A failure to feed occurs when a cartridge does not load the magazine into the chamber. You'll notice this malfunction when the ejection port fails to close completely, exposing the casing of the misfed cartridge. You'll most likely encounter this issue when using faulty ammo or a magazine.
When your handgun fails to extract, the cartridge has been fired, but the spent casing cannot be removed from the chamber. When this happens, it prevents the user from feeding another round into the chamber. Several factors contribute to this malfunction, including human error, dirty chamber, and worn or oversized casings.
This malfunction occurs when the fired chamber is extracted from the cylinder but is not fully ejected through the ejection port. The casing may be jammed in the chamber or partially protruding from the ejection port. The possible causes of this firearm failure include oversized or malformed casings, dirty chamber, worn ejector pin, and improper grip.
What to Do When Your Handgun Fails?
Tap The Magazine
Tapping your magazine against a hard surface pushes the rounds to the rear of the magazine. It also helps to get rid of the dirt that could have clung to the magazine.
Rack The Slide
Grab the slide and try to rip it off the gun. The reason for doing this is to eject a chambered cartridge or spent casing or to allow the slide to strip a new one from the magazine and jam into the chamber.
Check The Chamber
Tilt the gun upward and look into the chamber to see what's amiss.
4 Ways To Avoid Handgun Malfunctions
Shoot With Proper Technique
Firearms often fail in the hands of inexperienced users. Just because a user knows how to hold a handgun and pull its trigger doesn't mean they know how to shoot properly. Getting some professional training would help users to handle their firearms more efficiently. A shooting academy should offer ample practice hours.
When handling a handgun, avoid riding the slide with your thumb, and don't inadvertently push up on the slide lock during recoil. Doing any of these things can wear out the slide lock quickly. Also, to protect your firing pin, avoid pulling the trigger abruptly. Instead, ensure that you apply constant, increasing pressure on the trigger until the weapon fires. And after it fires, keep squeezing the trigger to avoid jerking the firearm before the bullet leaves the barrel.
Use Good Ammo
Damaged magazines, worn magazine springs, faulty cartridges, and dirt accumulation around the chamber can quickly result in a firearm failure. So you want to inspect these parts of your handgun before attempting to use it.
Using the wrong ammunition could be a problem too. For example, smaller shotshells will slip past the chamber and lodge in the barrel if you mistakenly load them into a 12-gauge firearm. When this happens, it could cause serious personal injury or firearm damage if fired.
Try to read and adhere to all the manufacturer's instructions in the manual that comes with the ammunition boxes.
Clean Your Firearm
Every round fired through a handgun makes it dirtier, and at some point, it will be too dirty to function. Ensure that you clean your firearm regularly. Ideally, you should clean it after each use if it's an everyday carry. Then you can get away with cleaning twice a month if you use it occasionally.
Even if you store your firearms throughout the year without using them, try to clean and oil them quarterly or once in six months. More importantly, use the right cleaning materials.
There are unlimited firearm cleaners on the market to choose from, so it can be pretty difficult to make a sound buying decision. To help you filter out the noise, we recommend these two cleaning products: Portable Firearm Cleaning Kit for Pistols and Rifles and Hoppe's No. 9 Gun Bore Cleaner (5 oz. Bottle).
Store Your Firearms Properly
Firearms must be kept under favorable conditions to perform at their best. These conditions include a dry environment, airtight compartments, light-deprived enclosures, and moderate temperatures. Ideally, it would be best to store your firearms within a 30-50% range and a temperature of 70 degrees Fahrenheit.
But if you can't measure or control these environmental elements, you can try out some storage options that are specially designed to provide such conditions.
There are several types to choose from, depending on your firearm's size and how frequently you use it. Portable lockboxes and firearm cases are among the best options for temporary storage. In contrast, security cabinets and firearm safes are best for long-term storage.
To a large extent, the functionality of any firearm depends on its maintenance. And that's where we focus on.
Armory Den
is a reliable solvent trap wholesaler offering top-notch gun cleaning solutions to firearm owners in America. If you have any questions about cleaning accessories or firearm maintenance, kindly reach out to us. We'll be glad to help.
References:
https://www.shieldpst.com/malfunctions.html
https://www.therange702.com/blog/4-common-gun-malfunctions-and-how-to-troubleshoot-them/