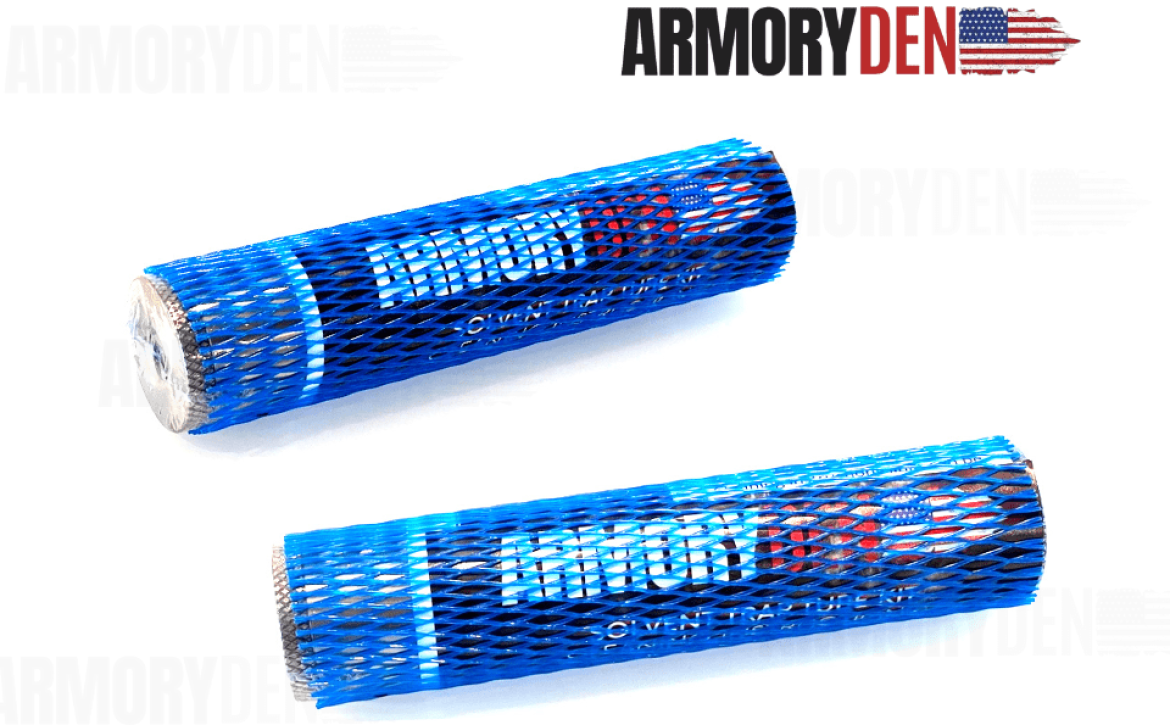 Solvent Traps – The Best Way for Firearm Maintenance
People purchase and use a firearm for many reasons. Some enjoy shooting as a sport or hobby, and many look forward to hunting season as an opportunity to test their skills and enjoy the outdoors. Whatever your purpose, maintenance is an essential part of owning a firearm.
Thorough, regular cleaning will keep your firearm operating smoothly and prevent the most common issues associated with a poorly maintained firearm. There are many ways to clean and maintain your firearm, with a solvent trap being the most effective method.
A solvent trap is a cleaning device designed to help clean a firearm. A solvent trap has become an important device for firearm maintenance. And it is usually made of titanium, steel, aluminum, and a stainless tube attached to the end of the firearm to capture the cleaning solution for proper cleaning. If a firearm looks great from the outside and the inside is not clean, this can be a ticking time bomb. This is where a solvent trap comes in handy.
Cleaning Your Firearm with A Solvent Trap
In order to clean your firearm, there are just a few components that you are going to need – one is the firearm cleaning solvents. A quality cleaning solution will provide corrosion protection while eliminating lead, carbon, and dust deposits that accumulate inside your firearm. You may want to avoid petroleum- and water-based cleaning solvents for the best result because they are less effective.
The following important cleaning component is a solvent trap that can collect the cleaning solvent and accompanying deposits and dirt. After the inside of the firearm has been thoroughly cleaned, you can easily disconnect it from the firearm and clean it as well. Threaded firearm' barrels can accommodate several different types of solvent traps for as long as an airtight seal can be attained between the barrel and trap. And that leads to the next critical component: solvent trap adapters.
A solvent trap adapter is designed to house the differing thread sizes that may be present between your solvent trap and firearm barrel. The adapter is a small connecting device consisting of 2 thread sizes, each connecting to the firearm barrel and solvent trap. When a solvent trap adapter is properly connected, the cleaning solvent can travel seamlessly from the firearm into a solvent trap without any frustration or mess. However, you need to determine the thread size of your firearm and that of your solvent trap. Then, you can select the right solvent trap adapter accordingly.
What Makes Solvent Traps the Best Way for Proper Firearm Maintenance and Cleaning?
Solvent traps can be a great addition for firearm users everywhere, including military personnel, hunters, and police officers. Solvent traps can help you clean and maintain your firearm without putting it at risk of damage or corrosion. Here are some of the benefits of a solvent trap to help you properly maintain your firearm.
If proper firearm maintenance is important to you, then you need to purchase a solvent trap to make your task much more manageable. Using solvent traps makes it easier to clean your firearm thoroughly and appropriately remove excess oil. The device also has a compartment that helps capture and hold any debris generated when cleaning your firearm.
Solvent traps are easy to install and use. The installation only takes about 5 minutes. The threaded ends make it easy to attach—no need to put extra effort or work into the process.
Inexpensive and Versatile
The best quality solvent traps from reputable vendors like Armory Den work with various firearms while being affordable. Since you can use these devices with various firearms, you will likely get great value for your investment. They are readily available and are different from the standard accessories you are used to seeing.
Ensure Reliability And Safety
Regular and thorough maintenance keeps your firearm in top shape. When you clean your firearm with a solvent trap, you can easily remove any accumulated or gunk from use and make sure your firearm works at its top performance. When residue, lubricant, and dirt are collected during shooting sessions, they accumulate in the internal mechanisms and barrel. With regular maintenance, you can feel confident that your firearm is reliable. Besides, solvent traps are also designed to reduce the danger of self-harm during the cleaning process. This makes it an ingenious way to proper firearm maintenance.
Environment-Friendly and Skin-Friendly
The primary benefits of solvent traps are their ability to thoroughly clean firearms and help save on cleaning solvents. Today, solvent traps are also environment-friendly and skin-friendly. Solvent traps and cleaning solutions can be maintained, reused, and disposed of any debris effectively, making you eco mindful. The eco-friendly features similarly offer the opportunity to preserve money and resources.
Find a Solvent Trap that Works for You
A solvent trap makes cleaning and maintaining your firearm hassle-free. It also makes for a handy accessory for firearm owners. When you decide to get a solvent trap, ensure to use the right product for you. If you own multiple types of firearms and perform a lot of maintenance, you need a solvent trap that is reliable and durable.
Fortunately, Armory Den offers you a series of solvent trap kits perfect for every firearm owner. Would you like to check out the right product for your firearms?
Click Here to Visit the
Den