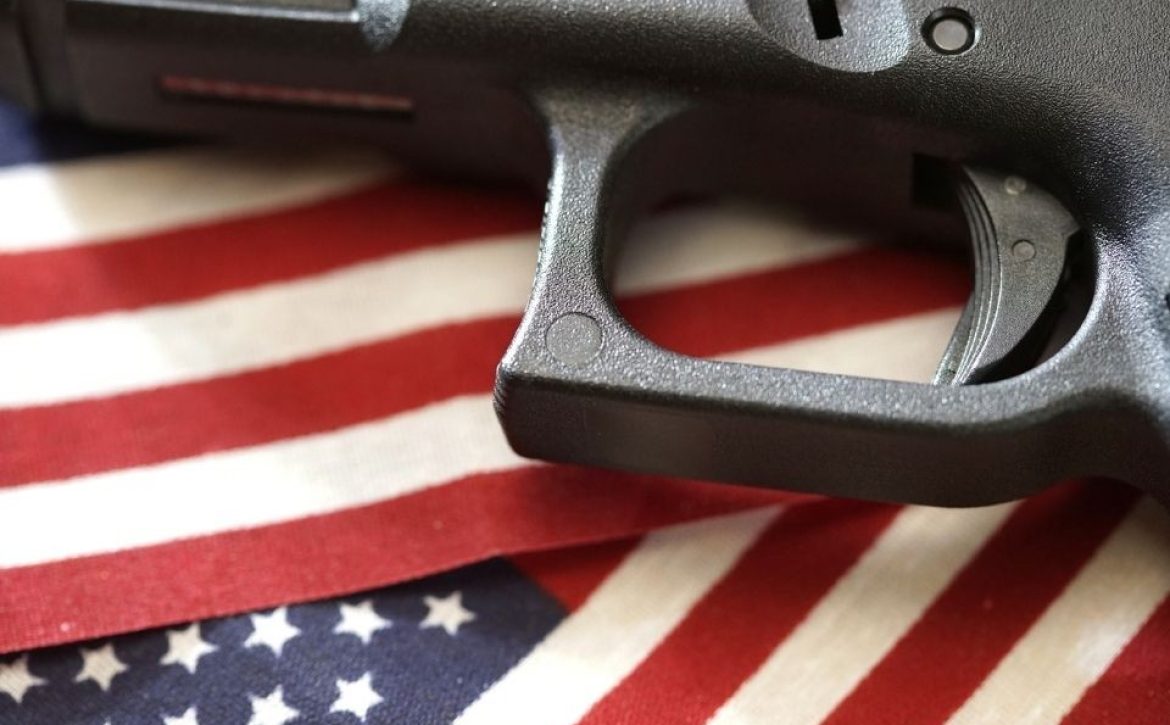 Why You Should Purchase A Solvent Trap And Not A Fuel Filter
If you're a firearm owner, you know that proper maintenance is key to keeping your weapon in good working order. One important step in maintaining your firearm is ensuring that the solvent, debris and other grim are removed from the barrel after each use.
Many people think they can accomplish this by purchasing a fuel filter instead of investing in a reputable solvent trap. The world 'filter' might sound effective for those wishing to filter and recycle their solvent during bore cleaning. However, what they may not realize is that using a fuel filter can actually do more harm than good, especially when the fuel filters are not designed for this specific routine maintenance. 
Today, we will discuss why you should

not

purchase a fuel filter as an alternative to a solvent trap. But first, let's take a look at both and their functionalities to a firearm owner.
What is a fuel filter, and what does it do?
As the name suggests, a fuel filter is an automobile accessory usually made from aluminum material to trap debris and other contaminants that might cause damage to the engine. Thats, right a vehical engine. 
They work by providing an intricate filtering system that helps filter the fuel supplied to the engine, thereby keeping the engine clean and running smoothly. It's important to note that this device was not designed as a firearm cleaning accessory and, therefore, should not be used as such in any capacity.
What is a solvent trap, and how does it work compared to a fuel filter?
A solvent trap is a firearm accessory, that is placed over the firearm's muzzle to catch solvent, debris, and other contaminants that might be present during firearm cleaning. The device is usually made from aluminum, steel, or titanium material as it is being attached to a threaded barrel. These materials help reduce wear and tear on solvent trap threads. When attached the firearm, the solvent trap captures fluid inside properly for easy and efficient disposal. 
For those new to the world of firearms or unfamiliar with the accessory, this device is necessary for a few reasons. First, firearm cleaning can be messy and it would be a shame to get used filthy solvents on your skin. Solvent traps help reduce the risk from exposure to cleaning solvents and other potentially harmful chemicals. 
Secondly, firearm cleaning and maintenance operations help you contain used solvent and debris inside the tube as it stopped by the end cap. For those who are meticulous about cleaning cleaning, solvent traps are an effective accessory to help you clean efficienty and dispose or recycle used solvent afterwards. 
Moreover, they eco-friendly and easy to use products that can also be used as a dry storage solution with an additional end cap. By purchasing an additional end cap you have the flexibility to use it as a cleaning accessory or seal both ends and use it as a dry storage tube.  That being said, firearm owners should not go the alternerate of using fuel filters to perform their cleaning operations and instead of going for reputable solvent traps that can also serve for storage needs in any event.
And while that might look like a feasible option, there are many downsides to it, as we will be seeing in the following sections.
Why should you purchase a reputable solvent trap instead of a fuel filter for your firearm?
There are so many reasons why you should not purchase fuel filters instead of reputable solvent traps, but here are a few of them.
1- It's ineffective: First, as we mentioned before, fuel filters are not designed to be used with firearms. This means that they are not as effective at capturing debris and contaminants that might be present in the firearm cleaning solvent. Fuel filters cannot be used a storage solution either.
Moreover, fuel filters can be made from cheaper aluminum materials which arn't as resistant to corrosion as a titanium solvent trap is. Unfortunately, this means that you stand the risk of purchasing and replacing your fuel filter every few weeks due to corrosion. Our aluminum and titanium solvent traps are durable solutions that will not wear and tear easily overtime as they are made of higher grade metals. Remember, while threading it to a metal firearm barrel more durable products can serve as strong sheilds.

2- It's a waste of money: We mentioned earlier that fuel filters might need to be replaced every few weeks due to corrosion, but they are also made for automobile care not firearms cleaning. Apart from that, fuel filters are not designed to be cleaned after each use. They are usually just replaced once they get clogged with gunk, dirt and debris.

This means that a fuel filter will need to be replaced after each cleaning, which can become quite costly over time. On the other hand, solvent traps can be cleaned and reused multiple times, which makes them a much more economical option in the long run.

3- It may be illegal: Apart from being a waste of money and ineffective, buying a fuel filter may be illegal. The ATF has regulations that stipulate that any device that can be used or intended to reduce sound from a firearm is illegal. There may be fuel filters that are sold online, but the intent of the sale is not for firearms cleaning or filtering fuel. Our solvent traps are sold for the intended purpose for firearms cleaning and can be used for dry storage, both of which do not require modification to use correctly and as intended.

As such, any device that falls under this category should be registered and engraved with a serial number as directed by federal and state laws. This category of devices includes fuel filters and should not be confused with solvent traps.

Furthermore, state laws regarding fuel filters differ in various states. You might be committing a felony just by purchasing these devices from the internet. 
Basically, if you are looking to clean your firearms you should purchase from a company who legitamately sells them for thier intended purpose and provides product guides on how to use them from firearms cleaning. To use our products as a dry storage, you would need to purchase two end caps to seal both ends as only one end cap is included with each of our models. 
We recommend you stick to quality solvent trap filters that are properly designed as a firearm accessory for catching debris and trapping solvent.

4- It can damage your device: If the fuel filter is not designed properly, it can actually cause damage to your firearm. This is because the filter can catch on the chamber or barrel of the gun and cause scratching or other damage.

5- It's dangerous: Because fuel filters are not designed to for firearms cleaning, they should never be attached to a firearm muzzle.

In addition, firearm enthusiasts that use fuel filters as homemade devices for sound reduction stand the risk of blowback from the weapon. While these devices can accommodate rounds like the 9mm rounds, 22 and maybe even subsonic 300 black.
The 5.56 and .223 can damage the device and even cause damage to both the weapon and the user. So, unless you wish to spend a day in the emergency ward, we strongly advise that you avoid purchasing or using fuel filters in any capacity relating to your firearm, whether for cleaning or otherwise.
Armory Den provides quality and reputable solvent traps that are legal and designed to properly trap expensive cleaning solvents that might otherwise go to waste if used with a fuel filter.
Solvent Traps remain legal to purchase as long as you don't fall prey to purchasing a fuel filter or solvent trap with characteristics that would be deemed illegal.