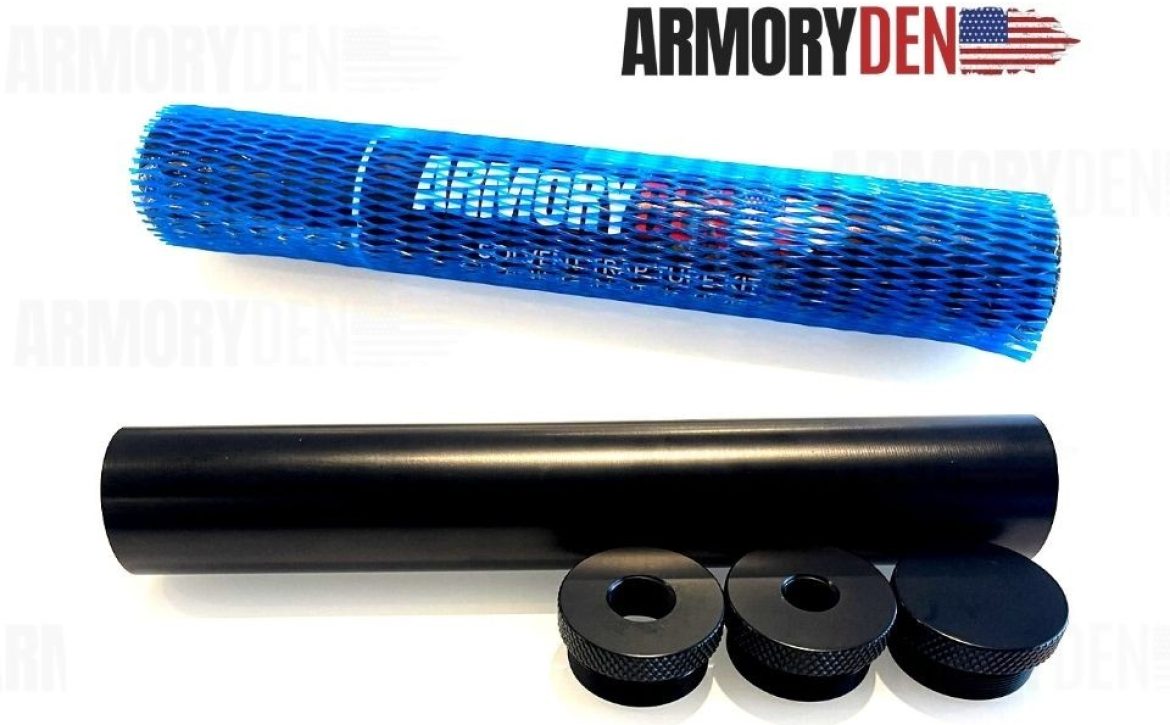 Common Firearms That Use 10″ Solvent Traps
It is essential to understand how to use the solvent trap kit to avoid legal problems. The reason is that if you are a firearm owner, you want to avoid legal concerns by all means. One of the top-selling solvent traps is the
10″ Aluminum 1.75″ OD solvent trap kit
. This has a total of 9 stainless steel cups. Can it be used for any firearm? If not, what are the specific firearm types that use this unique, special, and reliable solvent trap? We'll find out more in this post.
A
solvent trap kit helps in the routine cleaning of firearms. That way, users and owners can minimize risk and generally improve reliability, safety, and overall performance. The very best product is an all-inclusive solvent trap to make a complete kit. In this kit, you can find:
Sealed end caps
Thread protectors (in which case all kits include 1/2×28″ and 5/8×24″ except for the titanium type, which has 1/2×28″ or 5/8×24″)
Pressed stainless steel storage cups, titanium/aluminum adaptive (AST) cups, or K cups
Some distributors include 8-9 storage cups in their kits.
Advantages of a 10" Solvent Trap
Solvent traps are used for routine cleaning of firearms to improve safety, reliability, accuracy, and performance. With a 10″ solvent trap, you can easily catch and dispose of the solvent produced during cleaning.
Also, you can protect yourself from harmful chemicals in the process of cleaning as long as the solvent trap is eco-friendly and allows you to recycle, store, and dispose of accordingly. A seller, supplier, or 
distributor of these solvent trap kits
 will ordinarily have a variety of durable designs and can offer a complete cleaning solution.
Customers most commonly purchase the 10″ due to the additional solvent collection area.
Common Firearms That Use 10" Solvent Trap
Having a mess during the cleaning of a firearm is inevitable. But with the solvent trap attached to the muzzle end, the cleaning fluid can easily pass down a tube. This highlights the importance of purchasing good quality and maintenance kits when it comes to owning a firearm.
Some firearms use a 10″ solvent trap. Because of its versatility, this size is used for different types of firearms. As a firearm owner, law enforcement official, safety instructor, government official, and enthusiast, you can choose the 10″ solvent trap if you have any of the following firearms:
AR-10 308 (There are a lot of brands)
AR-10 like AR-15s – Can be built with multiple brand parts
AR-15 in 300 Blackout Caliber
6.5 Creedmoor – Long term precision rifles
With many firearm solvent traps in the market, you can choose a solvent trap that works for you and suits your firearm. Whatever the case, the bottom line is that it must give you a degree of hassle-free maintenance.
As a versatile accessory, the 10″ solvent trap kit can be used for different types of firearms. It applies because it is sturdy, long-lasting, durable, and reliable. The 10″ trap is an accessory that can be repurposed and allows for easy conversion. So,
browse our Den
today.