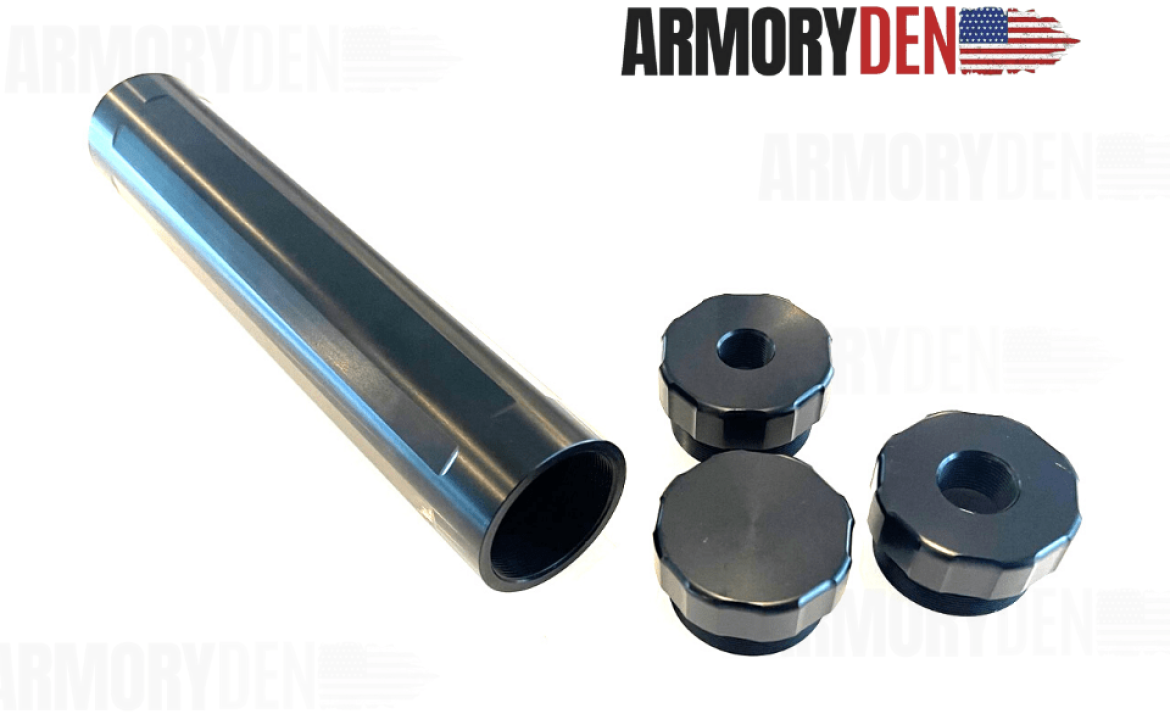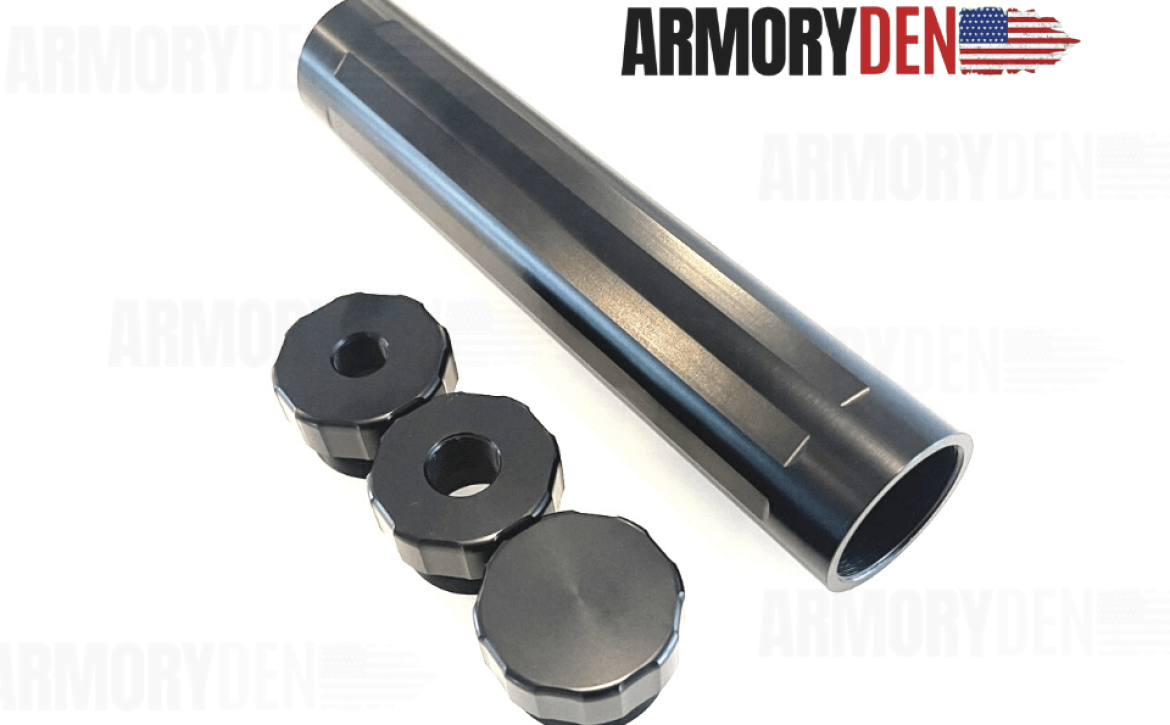 Are 9" Solvent Traps More Durable?
The entire 9" Aircraft 7075 Aircraft Aluminum Solvent Trap Tube Kit is built of 7075 Aluminum with thick walls for optimum durability. It's easily one of the most durable available solvent traps on the market today. If you have had worries about dropping your solvent trap and sustaining any damage or reducing its efficiency, you should go for this model. You can easily use the
9" solvent trap
for an extended period without any damage.
How Do The 9" Solvent Traps Work?
Remember that regularly cleaning your firearm helps to improve performance, safety, and reliability. Just like solvent traps of any size, the 9" solvent traps can be attached to the threaded muzzle of a firearm to capture the fluids used in cleaning your tool.
It has two threaded ends on both sides. The female threaded end allows you to attach the solvent trap to the male threaded end of the firearm's barrel. Even though the firearm can vary in aesthetics or designs, they all have mechanical designs. You need to understand the mechanical design of your firearm and get the perfect fit for your tool.
Know What Works for Your Firearm
o ensure you avoid buying a tool that would not work, compatibility matters a lot. The 9" solvent trap needs to match your firearm and every other firearm accessory you own. The only variable choice you get to make is the aesthetic design, which can only come after. Remember that the primary use of the solvent trap is to catch cleaning fluids from the barrel's end while cleaning the bore and prevent creating a mess in your space.
For the AR-15 that comes with a standard threaded barrel, you can directly attach the 9" solvent trap with ease. But for other rifles without a threaded barrel, you may need to purchase an attachment in other to use the solvent traps.
The idea of the female end on the 9" solvent trap is to enable the device to have proper attachment and function properly.
Why Choose The 9" Solvent Traps?
The advantage of the 9" solvent trap length goes beyond just a longer-looking solvent trap. It also gives it enough room to contain more cups. For instance, the 9″ Aircraft 7075 Aluminum Solvent Trap can take eight Stainless Steel K Cups.
The increased number of cups would mean you have more space to hold solvent or store up Firearm cleaning patches, Matches and char paper, Prepper emergency storage, and medications like allergy or Nitro-glycerine pills.
The walls of the 9" solvent traps are thicker to increase the overall rigidity and durability. The length and strength of the 7075 aluminum have nothing on the weight of the tube. It's solid but also lightweight.
The 9" solvent traps tubes are anodized in black color and are round-bodied to improve the aesthetics. It also comes with end cap threading to ensure its easy swapping.