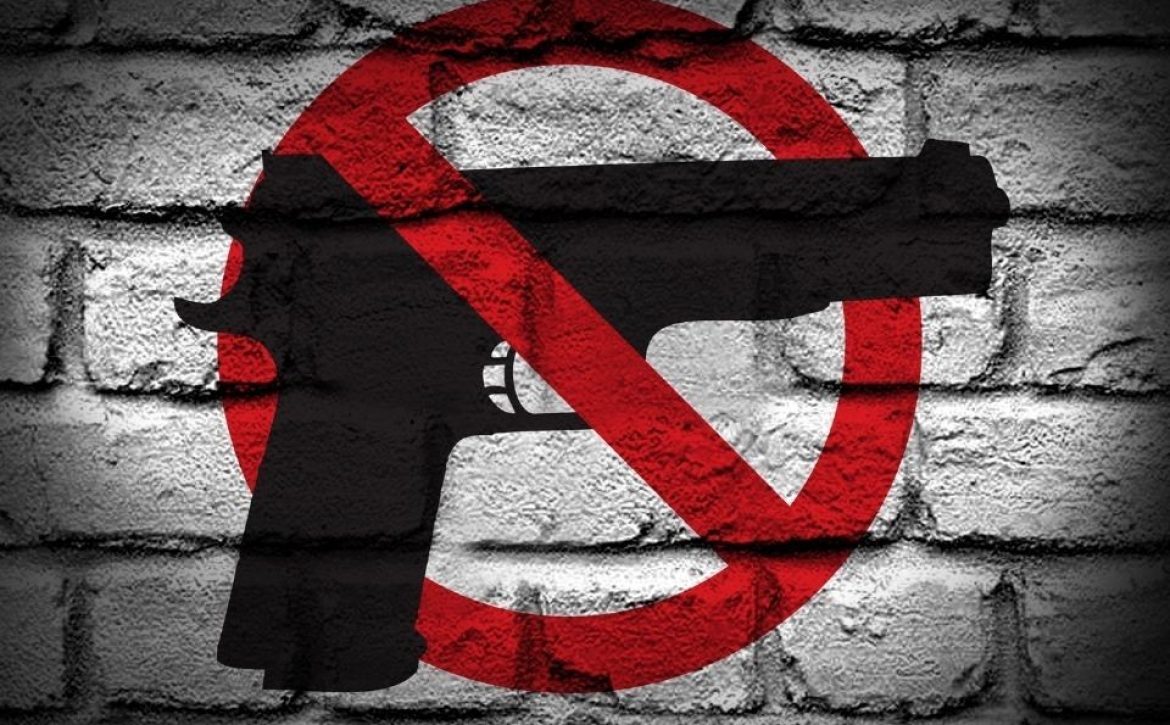 The Safe And Proper Way Of Storing Your Firearms
According to Everytown Research, an independent movement working to end firearm violence, hundreds of children in the US gain access to firearms and unintentionally shoot themselves or someone else. Most reported occurrences stem from a negligent firearm storage culture is the main reason these accidents occur.
Firearms are dangerous, and every firearm owner is responsible for keeping them out of children's reach. Besides the fact that you're trying to protect inexperienced users from possible harm, storing your firearm properly ensures that it functions smoothly and lasts long. If stored correctly, firearms of even modest quality can last for 100 years or more.
Today, we will discuss several firearm storage solutions, the best conditions to store your firearm, and how you can determine the right safe storage solution for everyone.
What Are The Best Storage Conditions For My Firearm?
Before discussing the various firearm storage solutions, let's talk about the best conditions required to keep your piece in the best shape throughout the storage period.
Dry
The National Rifle Association recommends storing your firearm within a 30% – 50% relative humidity range. One simple way to meet this requirement is to introduce silica gel packets and silica gel dehumidifiers to the firearm storage compartment. Over time they'll expire, so you will be required to replace them.
Moderate Temperatures
According to the NRA, 70 degrees Fahrenheit is the optimal temperature to store firearms. If the safe is too hot or cold, it can degrade plastic and rubber components, like magazines, pistol grips, plastic stocks, or polymer handgun frames. You can use a temperature monitor to check that the heat is moderated.
Airtight
Try storing your firearms in an airtight compartment to reduce their susceptibility to oxidation. If your firearm is exposed to air for long enough, it will result in rust, corrosion, and pitting of metal alloys. To limit the oxidative effect of air on your firearm, go for the thick steel wall safes, or consider using vacuum seal bags.
Out of Sunlight
Exposing your firearm to sunlight can cause it to fade quickly. UV light can easily ruin plastic, wood, and anodized or painted finishes. Thus, proper firearm storage should be in a light-deprived enclosure.
Short-Term Firearm Storage Options
Trigger Locks
A trigger lock is the most straightforward way of restricting firearm access to unauthorized users. These devices usually come with three locking mechanisms: a keyed, combination, or biometric lock. A trigger lock typically consists of a two-piece locking mechanism that fits over the trigger guard. The cylinder that fits behind the trigger restricts any backward movement so that it fails to pull and fire.
These locks will keep people from using your firearm unless they know the combination. Trigger locks are inexpensive. Nowadays, some manufacturers even include it in your firearm packaging, so if you're lucky, you may get one for free. Although storing your firearm with this device will not protect it from humidity and extreme temperatures, nevertheless, it allows reasonably quick access to the firearm if needed.
Portable Lock Box
A portable lockbox is another convenient short-term storage option for firearm owners. As the name implies, this storage compartment is excellent for traveling. You can easily fit it in a suitcase or under a car seat for concealed use. The box is usually made of reinforced high-tensile steel for incredible strength and toughness. The locking mechanism can vary from a keyed lock to a programmable biometric fingerprint reader. Regardless of the lock type your box features, you'll love the fact that it can protect your firearm from external conditions while offering quick access to the owner.
Firearm Cases
There are two main types of firearm cases to consider when thinking of safe storage. These are the soft case and hard case. The soft case is usually made from lightweight, water-resistant material like ballistic nylon. It's almost useless for protecting your firearm from fire, but it keeps moisture away pretty well. It can serve as an additional layer of protection when stored in a heavy-duty safe. On the other hand, a hard firearm case often features modern polymer construction, which can protect the firearm from moisture, oxidation, and a little bit of physical stress.
Long-Term Firearm Storage Options
Stationary Lockbox
The stationary lockbox is like a bigger version of the portable lockbox. The key difference is that it comes with an ultra-sturdy security cable that can quickly attach to stationary objects and become immovable. This feature affords more protection against burglary than the portable version. Additionally, its high-tensile steel provides a considerable level of fire protection.
Locking Security Cabinets
If you've got multiple firearms and a spacious area in your home, you can give this storage device a try. It's bulky and solid on the outside, spacious and padded inside. Small locking security cabinets can accommodate up to eight firearms, while bigger models like the Stack-On GCB-18-C can hold up to 18 pieces and still have additional space for other accessories. Its heavy-duty construction offers protection from burglary and perfect insulation from fires. These devices have multiple locking mechanisms, including a 3-point locking system, a key-coded lock, and a double-bitted lock.
Firearm Safe
A firearm safe is the safest storage option ever. However, not everyone uses this device to store their firearm because it can be pretty expensive. Nevertheless, a good firearm safe is worth every penny. Its thick steel construction provides the ultimate protection from theft and fire outbreaks. The most important things to consider when purchasing a firearm safe are the space in your home, the space capacity of the safe, and the regulatory standards in your state.
Armory Den
is passionate about helping you improve the safety, reliability, and overall performance of your firearm. Before stocking up your firearm for storage, you'd need to clean it up and lubricate it to stay in good shape throughout the storage period. Contact us today if you have any questions concerning firearm maintenance.
References
Preventable Tragedies: https://everytownresearch.org/report/notanaccident/
How to Safely Store Guns and Ammunition: https://theprovidentprepper.org/how-to-safely-store-guns-and-ammunition/
6 Ways To Safely Store Your Firearms: https://www.nrafamily.org/articles/2021/10/13/6-ways-to-safely-store-your-firearms
Notice: Please be advised that this article is for information purposes only and Armory Den, Inc., Armory Den, and/or Armoryden.com, does not accept liability for any negligence, injury, death or other personal or environmental consequences that occur from the sourced and unsourced information in this article.