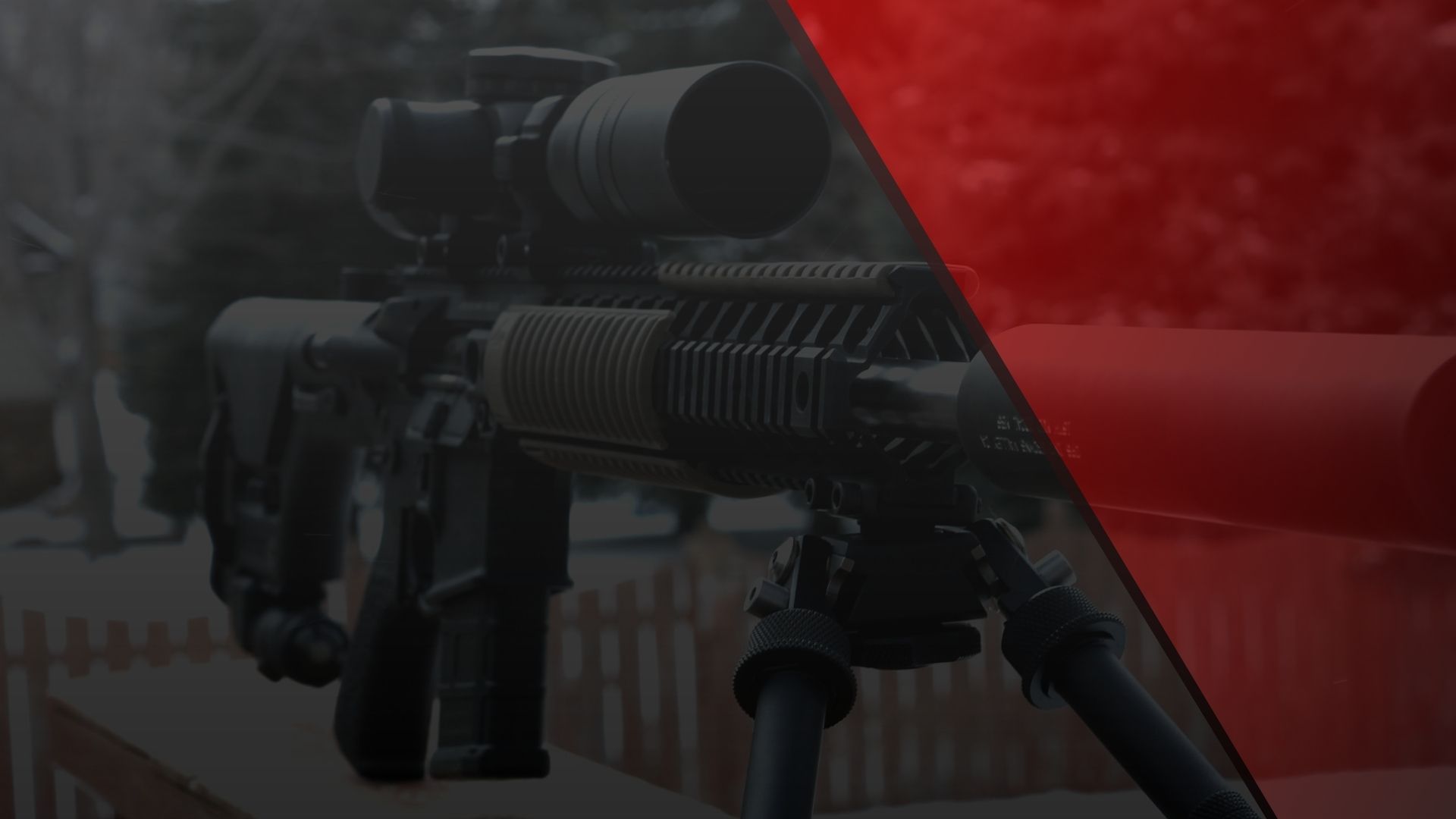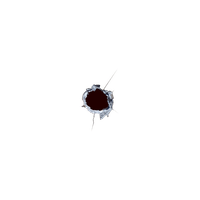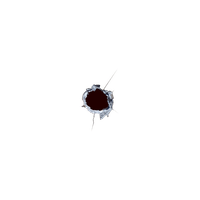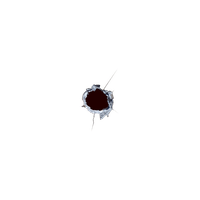 AR Solvent Trap
Solvent traps can be purchased legally without a Form 1. However, you cannot modify, alter or redesign them into a device for silencing, muffling or diminishing the report of a firearm without first filing & receiving back from BATFE, an approved Form 1. Please be aware of the restrictions and regulations, and those within the state you reside.
Which AR Solvent Trap is Best?
There are many types of solvent traps available on the market. Different lengths, diameters, cups styles, and materials. When it comes to choosing the right AR solvent trap, that all depends on what your goals are. Some don't mind a direct thread solvent trap, but others find this to be a little bit of a hassle.
With a direct thread solvent trap, you may need to remove your AR 15 flash hider, flash can, or muzzle break, and replace it with the solvent trap prior to cleaning. Depending on your specific AR configuration, this may prove to be a bit more tedious than what you would normally perform after dirtying up your AR rifle at the range.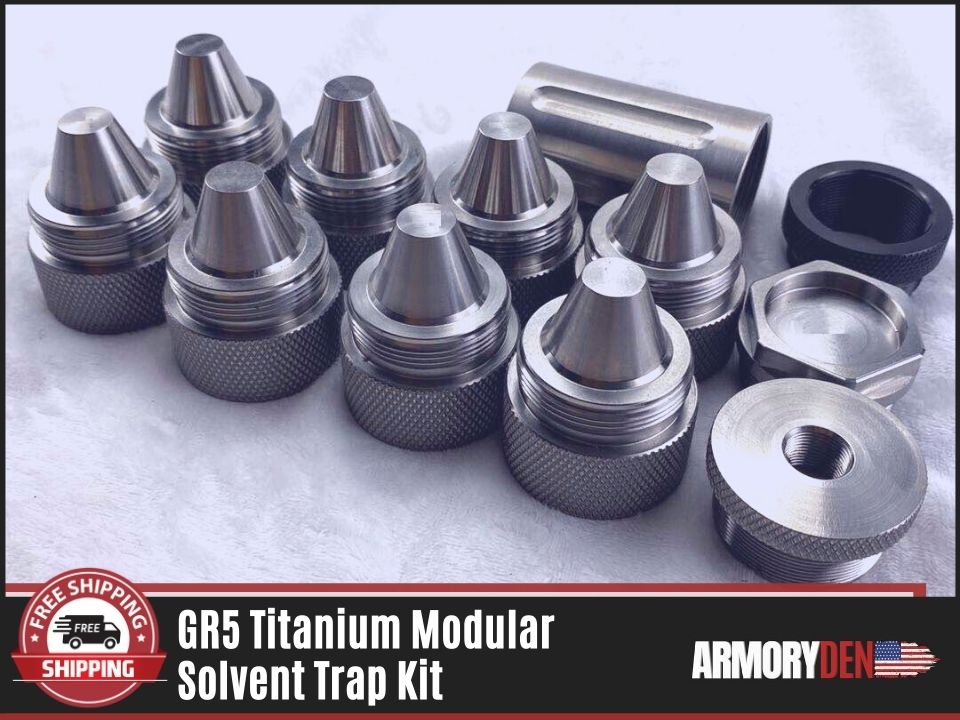 Direct Thread AR Solvent Traps.
Some AR 15's have hand-guard configurations where the barrel ends a half inch to an inch shorter than the hand-guard, so in order to remove the flash hider you must remove the hand-guard first. Removing most aftermarket hand-guards requires a few different sized Allen Wrenches.
Some standard Mil Spec configurations require a delta ring tool in order to release the hand-guard. Either way, if your hand-guard is longer than your barrel, you have a few additional steps that you will need to take before getting to your flash hider, flash can or muzzle break.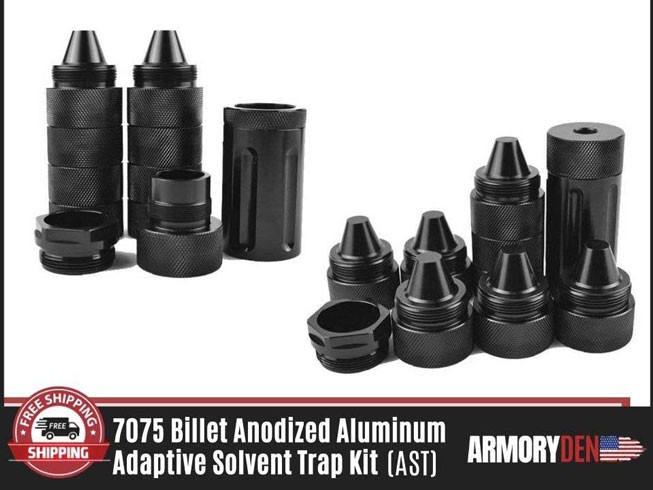 Then you will have to use an AR Wrench and depending on how tight your flash hider is screwed on, you most likely will need a vice. If you are using a metal vice, you have to be careful not to scratch up your AR 15 anodized finish, which becomes more probable if you have to take these steps every time you want to trap solvent during your firearm cleaning process.
AR Solvent Traps Can Streamline Your AR Cleaning
An alternative to a direct thread solvent trap is a solvent trap configured to accept industry muzzle adapters, such as Quick Detach Mounts. A common industry standard solvent trap tube thread is 1.375×24 TPI (Threads Per Inch). An AR solvent trap threaded in 1.375×24 TPI simplifies the AR solvent trapping and cleaning process as there is a large universe of muzzle break quick detach options on the market that accept this thread pattern. Rather than removing your AR flash hider every time you want to install your solvent trap cleaning system as is required with a direct thread configuration, a quick detach muzzle break setup facilitates a fast attachment and detachment of your solvent trap when needed; No AR wrenches and flash hider removal necessary! One of the AR solvent traps that we recommend is our
Billet 7075 Type III Anodized Modular Solvent Trap
. Not only does this solvent trap come with both 5/8×24" and 1/2×28" threaded adapters, but also comes threaded in 1.375×24 TPI and includes a 1.375×24″ to 1-3/16×24″ adapter (for muzzle adapters that require a 1-3/16×24″ thread pattern)
For those that desire the strongest material and do not mind a little additional weight, we recommend our
GR5 Titanium Modular Solvent Trap
– This solvent trap is made of top-notch grade 5 titanium. This kit includes either a 1/2 x 28" threaded adapter or a 5/8 x 24" threaded adapter, is threaded in 1.375 x 24" TPI  and also includes a 1.375 x 24" to 1-3/16×24″ adapter. Through the industry standard 1.375 x 24" TPI pattern and the included 1-3/16×24″ conversion adapter, this kit opens users to a virtually unlimited universe of muzzle attachment and configuration options. Rather than removing your hand guard and/or flash hider every time you want to attach your AR solvent trap, you can thread the 1.375 x 24" adapter over a muzzle break with the proper external thread or install one of the many quick detach options that adapt to the 1.375 x 24" TPI pattern!
Some people don't even want to deal with threading, they may buy a quick detach adapter that fits a 1.375 x 24" TPI adapter and allows the solvent trap to be quickly attached and detached using the correctly configured quick detach muzzle break setup.
Know The Legalities Related To Solvent Traps
Armory Den sells solvent traps for catching solvent and we only sell top notch items that we know our customers want and will love. We do not recommend the modification of our solvent traps, but understand they there are customers that use solvent traps for more than simply 'catching solvent'. If you purchase one of our AR solvent traps and decide to modify it in any way, it is extremely important to understand the ATF Legalities before doing anything! Please visit our
ATF Legal Den
for more information.


Guaranteed Customer Satisfaction.
Our 5 star customer reviews published on various sites such as Trust Pilot, reflect our ability and drive in bringing only the best solvent traps and parts while providing top-notch customer service! Our goal is to exceed all expectations!
Quit overpaying for solvent traps or worse, overpaying for inferior products! We keep the best Aluminum aluminum solvent traps, titanium solvent traps, and stainless steel solvent traps in stock at all times. If you're still looking for a reliable solvent trap products you came to the right place!




Have questions? Submit the form below and our staff will get back to you soon!