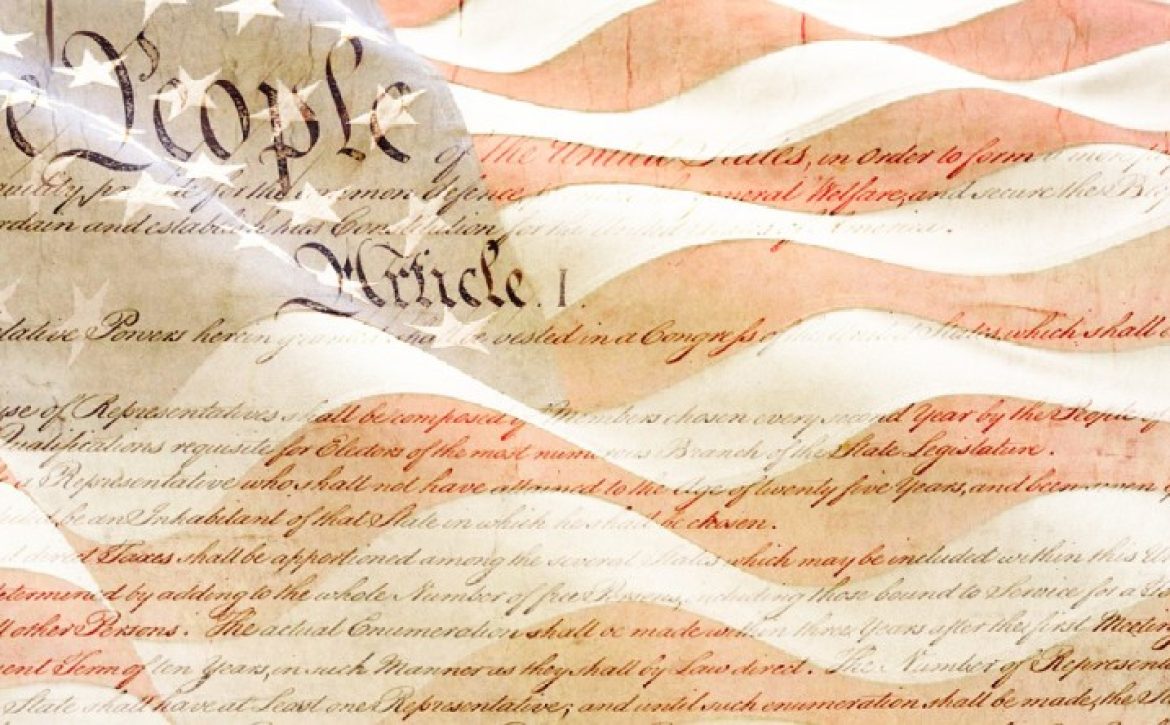 Worried About Purchasing A Solvent Trap For Firearm Cleaning and Storage? 22 Senators Challenge Rule 2021R-05F with CRA Submission
Here's a brief analysis of key second amendment changes that may put you at ease
The Firearm Industry Conference (FIC) concluded in Georgia. The conference was held on the 26th through the 27th of April 2022, where 20 executives and personnel of the Bureau of Alcohol, Tobacco, Firearms and Explosives spoke on industry updates, completed breakout sessions with attendees, and responded to questions by "commenters". Most of the questions related to the elephant in the room, ATF Rule 2021R-05F (Final Ruling).
Several topics related to the firearm industry were discussed at this Georgia hosted FIC conference, but without a doubt the Frame or Receiver 2021R-05F Ruling was the headliner. Regarding the scope of this article, we will not talk about the central theme of the ruling that relates to Frame and Receivers (80% Percent Lowers), but rather the much smaller part relating to Solvent Traps.
Consumers who are interested in purchasing a solvent trap for firearm cleaning and storage solutions may be resistant at the moment. This may be due to uncertainty stemming from the high level of propaganda that has permeated Reddit, YouTube and other mediums up to the Official April 2022 inclusion of Ruling 2021R-05 in the
Federal Register.
The new ruling becomes effective August 24th, 2022.
Regarding the Solvent Trap Portion of the Ruling
There appears to be an obvious agenda to block legitimate solvent traps from the market. As you know, solvent traps are legitimate products that help firearm owners clean more efficiently which in return help reduce the risk of environmental and biological harm. At Armory Den, we've provide unique products to help firearm owners use their solvent traps not only during cleaning to trap solvent efficiently, but for additional dry storage and transport.
Most people have no idea what a solvent trap is. That's because they are not an actual problem. Take it upon your self to do your own research…
The most unconstitutional part of this ruling is the opaque use of a term "Readily Convertible," conjured up from dated case law. It is our opinion that this term is used to provide themselves an infinite degree of subjective flexibility in enforcement, if such a thing passes and becomes effective.
Much of the details relate to the Frame and Receiver topic in Rule 2021R-05F, and a very small part on solvent trap related topics. This small portion on solvent traps includes commenter and ATF feedback, where the rules are even more vague and cloudy.
As you can see in this letter, these 11 Senators see what we and other legitimate solvent trap cleaning kit companies see: An ambiguous addition to what would make a solvent trap an unregistered NFA item, using the term 'Readily' and 'Readily Convertible', with no actual parameters at all related to what would constitute a solvent trap cleaning kit as readily convertible.
If the ATF via our current Administration want all solvent traps to be NFA items, then parameters, standards, and specifics need to be provided to the public. This way companies who legitimately sell solvent traps to trap solvent and other unique storage solutions, understand what changes need to be made to continue to operate their business legally and prevent further economic issues. Otherwise, law abiding Americans will have secret laws enforced against them.
New Federal Ruling and Brief Decomposition
Armory Den is a creative, law-abiding team of Second Amendment supporting firearm enthusiasts and online business professionals. We love what what we do and have a patriotic passion for the maintenance of our Constitutional Rights. Therefore, we will follow legitimate laws and rules to the 'T' and we will tear apart and dissect them to the fullest extent possible.
With that being said, let's briefly dive into the Federal Register details of the official Rule 2021R-05F that speak to. The volume of information that speaks to Solvent Traps in the final ruling is as much anticlimactic as it is vague. We hope after you read our decomposition of both the "commenters" questions related to solvent traps and the ATF response to these commenters, you will feel a little more at ease.
Decomposition and interpretation of areas applicable to Solvent Traps
Definition of Readily:
The Department proposed to add the term "readily" to 
27 CFR 478.11
 and 
479.11
 and define it as "a process that is fairly or reasonably efficient, quick, and easy, but not necessarily the most efficient, speedy, or easy process." 86 FR at 27730, 27747, 27751. It further listed factors relevant in applying this proposed definition, such as time, ease, expertise, equipment, availability, expense, scope, and feasibility, with brief examples describing these factors. 
Id.
 The proposed definitions and factors are based on case law interpreting "may readily be converted to expel a projectile" in 
18 U.S.C. 921(a)(3)(A)
 and "can be readily restored to shoot" in 
26 U.S.C. 5845(b)-(d)
. 
See id.
 at 27730 & n.58. The NPRM explained that defining the term "readily" was necessary to determine when a weapon, including a weapon parts kit, a partially complete or damaged frame or receiver, or an aggregation of weapon parts becomes a "firearm" regulated under the GCA and NFA.
Commentor:
Other commenters questioned whether "solvent traps," which they asserted are legitimate devices and sometimes resemble silencers, would be considered readily convertible under the new regulations. Although some individuals file an ATF Form 1 under the NFA to make solvent traps silencers, the commenters stated that persons using solvent traps as actual solvent traps should be allowed to transfer them across State lines without violating the GCA or becoming subject to the NFA.
ATF Response:
With regard to certain items marketed as "solvent traps," the definition of "firearm silencer" in 
18 U.S.C. 921(a)(24)
means "any device for silencing, muffling, or diminishing the report of a portable firearm, including any combination of parts, designed or redesigned, and intended for use in assembling or fabricating a firearm silencer or firearm muffler, and any part intended only for use in such assembly or fabrication."
A so-called "solvent trap" that has been indexed for the purpose of allowing the end user to drill a hole for the passage of a projectile to diminish the report of a portable firearm is intended only for use in fabricating a silencer. It is, by definition, a "firearm silencer" without regard for the definition of the term "readily" or the application of the term "may readily be converted."
We sell solvent traps for cleaning and dry storage. There is no reason for our company, or any firearm cleaning accessory company, to provide any of the items mentioned in the ruling, such as: tools, drawings and templates (wireframes or stencils to help in modifications), nor do we provide instructions that would serve as demarcations indexing an area earmarked for modification. These items and materials are unequivocally outside of the scope of the intended use of our products. What our company does provide are instructions on how our products are used; we also provide use-cases for cleaning and storage which are based on user preference. 
Indexing by definition is to 
indicate
or
signal, meaning additional work is done t

o

 

adjust products

 

through

 

indexation – Opposed to small, barely visible lathe marks that may be left post manufacturing process. Armory Den sells solvent traps solutions for cleaning, dry storage and transport solutions and we do not, by definition, index our products. We do not indicate, signal, or complete additional work to adjust our products through indexation. 
So what we are left with is content provided in rule 2021R-05F is a vague subtext relating to Solvent Traps and an overlaying of case law definition "readily convertible", to an already vague set of rules. What's missing from this ruling are specifics and parameters, or documentation (at best) of 'what' is considered 'what'. For example, we have true definitions of terms publicly available to us. However, if the ATF and/or DOJ consider something to be outside of a true terms definition, then law-abiding citizens need to know what those are.
A Hypothetical Example That Will Serve Best
of the logical and constitutional problem that arises from the "readily convertible" definition. Imagine you are traveling on the highway at 70 MPH with the flow of traffic. Everyone else seems to be going the same speed limit. Shortly after, you are stopped by a trooper. Upon approaching your vehicle and asking for your license and registration, the officer says that you were speeding. You plead that there were  no posted speed limit signs and that you were traveling with the flow of traffic. The officer says the road has a speed limit of 60 MPH, although not posted, and enforces the law with a citation anyway.
In this example the problem is there is no posted speed limit, but the hypothetical officer wrote you the citation anyway. Just like with 2021R-05F there are no posted parameters related to what "goes into" deeming something readily convertible, yet the ATF wants the enforcement ability anyhow.
First and foremost, this is not legal advice. These are our opinions that should be considered informational and educational only!
With that being said, we will first look at what seems to be a small change, but but sets a scary precedent that may have negative constitutional implications possibly effecting our other Constitutional Rights if passed! The proposed ruling and the So-Called Rules (to use the ATF's above-mentioned and sarcastic terminology) that determine if a device is considered an NFA item, are insanely vague if not non existent – It seems they want opacity and leeway to create confusion, which creates fear, which creates buyer indifference (sitting on the sidelines). It seems like nothing more than a massive PsyOp or blatant propaganda, pull the strings of the public and allow panic to create chatter…Conspiracy? Maybe, but things seem to be getting weirder and we do not put anything by on this Biden led organization. Looking at section (1) above, it seems at first glance that adding the term "readily" or more specifically, "readily convertible" is a small change. This term was previously applied in case law and used in the GC Act of 1968 for other firearms, such as Frames and Receivers.
On the contrary, whenever a vague legal term is applied it leaves regulators open to flex it the way they would like. This is obviously part of their plan to or 'agenda' to further the eradication of the 2A Industry, by leaving things open ended and subjective. This subjective approach is true for the Frame and Receiver part of 2021R-05F but even more so due to the lack of details when it relates to a solvent trap. There are a number of reasons to use a solvent trap for firearm cleaning, most notably, the reduction in negative effects of harmful chemicals on the environment and to individuals exposed to these chemicals when cleaning their firearms. Although there are those who oppose solvent traps, that is okay. If our products were loved by everyone, we'd have the best product in the world!
Why would ATF use refer to a solvent trap as a 'So-called' Solvent trap? A solvent traps primary purpose is to trap solvent, and to expand a business to provide more benefits to its consumers. For example, we at Armory Den evolved as a company and added new items to our product line so our customers could use our products as cleaning and storage kits, as well as cleaning, storage, and transport solutions for mobile cleaning.
When the ATF states "Readily Convertible" or "may readily be converted", such as is in section (3) above, without a further explanation or expansion of the parameters used it leaves regulators with the Congress-free autonomy to deem those items it feels fit this ambiguous standard. So, does this mean the ATF are not a law enforcement agency, but rather a 'feelings enforcement' agency? Even if you are not pro-guns, we assume that as an American you are indeed pro-rights. The precedent this will set if Congress or other powers that be do not intervene in the days ahead days will erode our freedoms at all levels.
So, what next? Should you not buy solvent traps? NO! This final ruling 2021R-05F is not effective until August 24th, 2022.  If you read the last line of the Senator Letter to the ATF from March 10th that is included in a link above, the last line says it all:
"The ATF is charged by law with enforcing the nation's federal firearms laws and providing regulatory oversight of the firearms industry. ATF simply has no authority to conceal public guidance and then enforce it on unsuspecting Americans. The ATF must issue only those regulations authorized by Congress, provide notice of the proposed regulations, and then provide the American people with an opportunity to comment before a new rule goes into effect."
So What's Next?
Should this deter you from purchasing legal solvent trap solutions?
If these 11 Signing Senators in the above linked letter headed by Senator Lee truly care about going toe to toe for our freedoms, they will be working day in and day out and make it a priority to push forward on the initial letter's follow up. Otherwise, it is business as usual for our company as we sell solvent trap for legitimate cleaning and dry storage solutions, and with mindset that things will work out to maintain our freedoms.
The questions asked by commenters and chosen to be answered, were not as precise as they needed to be to create a fair ruling with parameters and specifics that are essential for law-abiding citizens, such as our managing members and team, to make necessary companywide adjustments to comply with the new laws/ruling.
Armory Den will be keeping close tabs on this ruling, as well as the joint resolutions as it's only fair to know more about parameters and specifics in order to continue our legitimate operations as solvent trap solutions provider.
Our company sells solvent traps for firearm cleaning and storage, and whatever the result may be, we will continue to work hard to maintain our reputation as a legitimate solvent trap cleaning company and make business decisions to adjust and evolve with the outcome of the new ruling in order to provide consumers with firearm cleaning and storage solutions.
Cleaning and Storage Solutions!
A few options below to help firearm owners clean more efficiently without making a total mess! For those who travel, we have cleaning and dry storage options for transport too! Please review our product guides on our product pages to learn more about our cleaning, dry storage and transport solutions!