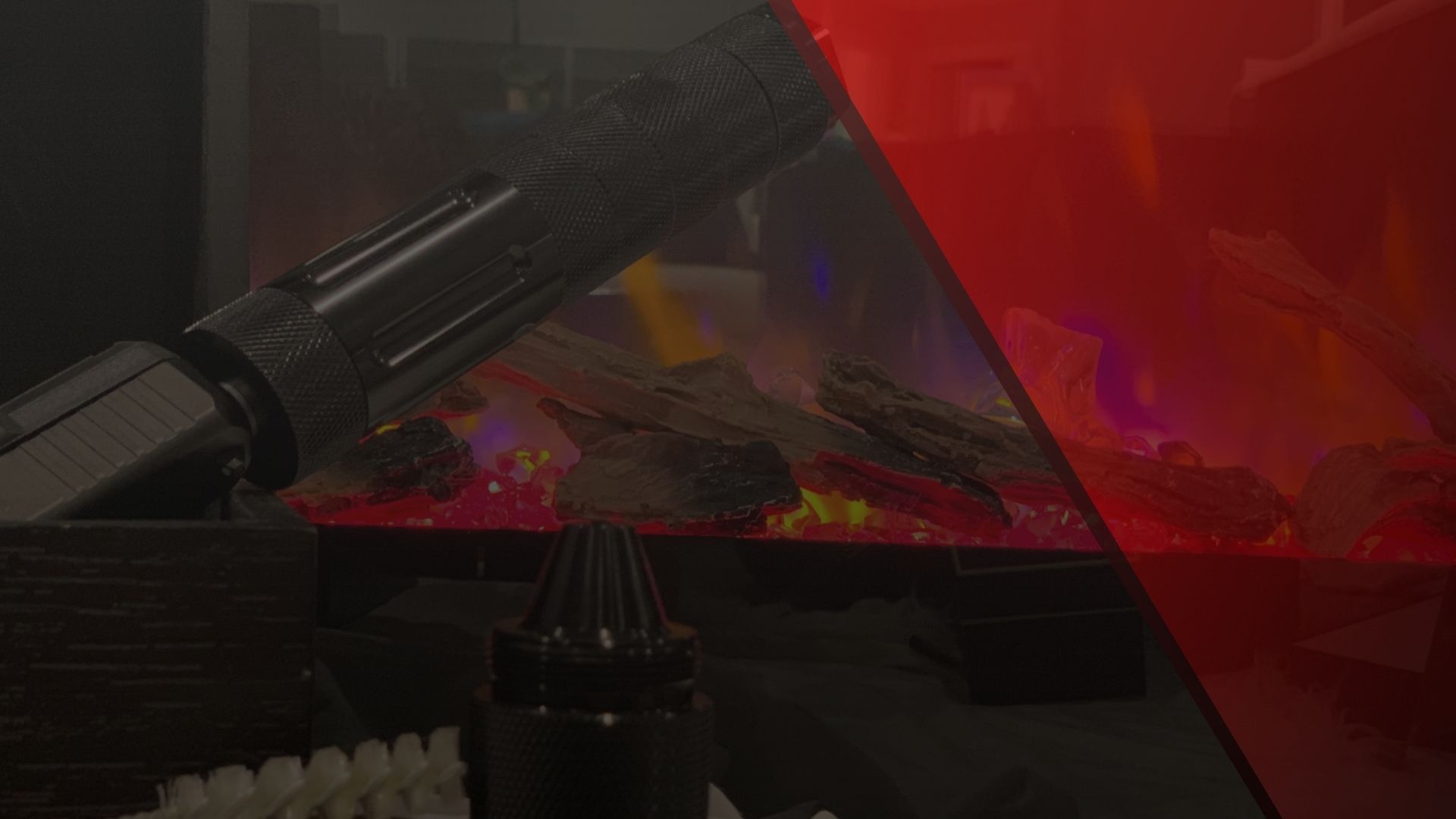 DEALER WHOLESALE DEN
Solvent Trap Direct
Our Customers Want The Best - We're It!
Armory Den was created to be your one stop solvent trap direct shop. We wanted to bring customers the absolute best solvent traps and solvent trap accessory options at reasonable prices! We provide high grade solvent traps, solvent trap parts and accessories.
Some of our competitors focus on selling all types and sizes of solvent traps. We realized, it is best to sell only the best of the best at the best prices. Armory Den will never have 50 different solvent trap options. We offer premium solvent trap tube kits in both
grade 5 titanium
 and
7075 aluminum
. Solvent trap tube kits can be used for cleaning and as a storage solution.
If you are a firerarm enthusiast who tends to travel often and have interest in adapting your solvent trap into a dry storage solution for camping, hiking or hunting – we have our adaptive solvent trap kits. Adaptive solvent trap kits are shorter solvent traps that can be used for cleaning and be assembled in various dry storage configurations. Our AD space connectors allow you to get creative with dry storage preferences by giving you the flexibility to create additional storage space and storage compartments.
We have the best titanium and aluminum tube options and 304 stainless steel cups for quick catch and disposal uses or to use to seperate essential items when used as dry storage. Our titanium solvent traps are our more durable options for those who clean often and they have anti-corrosion properties. These will be a bit more expensive but will provide longevity due to stronger threads. If you are looking for dependability and reliability, look no further!
For aluminum solutions, all aluminum tube end caps are 7075 aircraft grade aluminum. This way you have the option to go the cost-effective route while still getting a higher grade metal that will be suitable for constant threading.
If you are looking for the most versatile cleaning accessory options, then check us out.
Buy Wholesale And Share The Benefits!
Armory Den wanted to also be the one stop solvent trap direct shop for dealers too. We understand the importance of maintaining a firearm and dealers do too, so we offer quality products at the best price points so they can educate their customers on our cleaning accessories and make some money for thier time and efforts.




Guaranteed Customer Satisfaction.
Our 5 star customer reviews published on various sites such as Trust Pilot, reflect our ability and drive in bringing only the best solvent traps and parts while providing top-notch customer service! Our goal is to exceed all expectations!
Quit overpaying for solvent traps or worse, overpaying for inferior products! We keep the best aluminum solvent traps, titanium solvent traps, and stainless steel solvent traps in stock at all times. If you're still looking for a reliable solvent trap products you came to the right place!