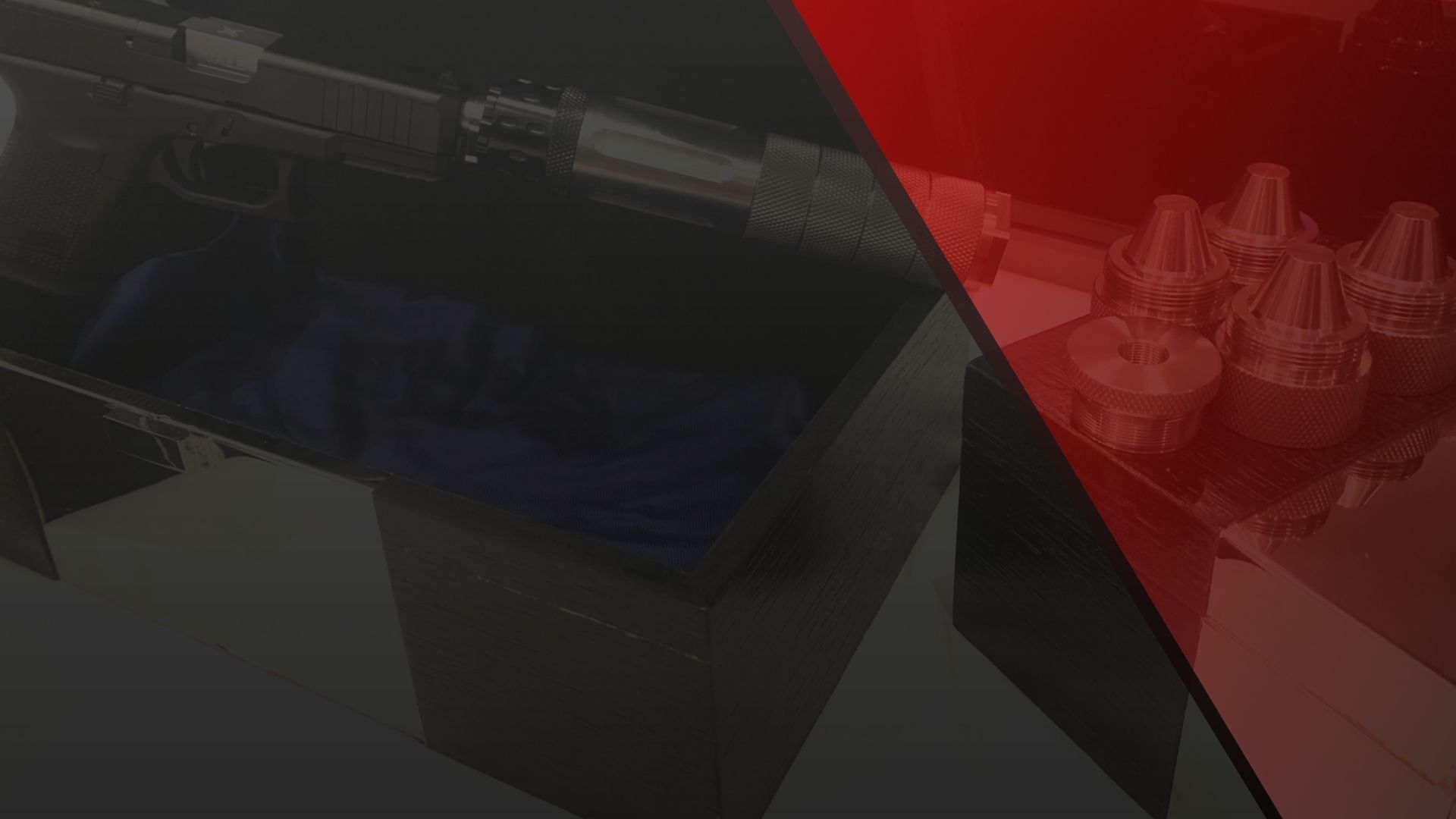 Learn More
What Are Sealed End Caps?
Details on Sealed End Caps
Sealed end caps play an essential role in the firearm cleaning process. Sealed end caps are a component of a solvent trap, which is a tool that attaches to the end of the barrel of a firearm and is used to capture or "trap" cleaning solution. End caps serve the purpose of creating an air-tight seal at the end of the solvent trap tube so that it effectively contains the solvent and prevents any leakage.
Typically, there are two types of end caps for each solvent trap – a threaded end cap and a sealed end cap. The sealed end cap attaches to the side of the solvent trap tube on the opposite side of the barrel, or the end of the tube, while the threaded cap is used to attach the tube to the firearm. The sealed end cap serves the most significant purpose, as it is designed to ensure that the solvent and any debris dislodged during cleaning remains trapped within the tube and does not escape.
Routine cleaning is pivotal to the performance, reliability, and longevity of a firearm. That being said, most of the cleaning solutions used in the process of firearm maintenance contain strong chemicals that can be toxic and dangerous if allowed to come into contact with human skin. Using a solvent trap that includes a high-quality, properly installed sealed end cap is the key to preventing this from occurring, protecting the user, and allowing for the safe and proper disposal of used solvent once the cleaning process is complete.
One may wonder why a removable end cap is necessary… instead of just making it a forged closed-off end-piece. Well, with a removable end cap, you can easily remove the internal components for draining and cleaning to ensure your solvent trap can be reused endlessly without damaging the device or leaving material built up inside.
Sealed end caps can be constructed of a variety of different materials. For best results, we strongly recommend choosing sealed end caps made from either stainless steel, titanium, or high-grade aluminum, such as aircraft aluminum. This is critical because the use of low-quality alloy materials can lead to eventual breakdown and malfunction of the end cap. And when this happens, your risk of exposure to cleaning chemicals will dramatically increase.
See What Our Customers Say About Our Solvent Trap Products
Mike S.
December 11, 2021.
Outstanding on all fronts Great company! I am 110% satisfied with my experience. The ordering process was easy and secure. The package arrived 3 days early by USPS. The product was extremely well-packaged: outer bubble envelope, inner bubble wrap, a box, and the individual pieces were separated and secured within holes in foam material. The trap itself is very well constructed as advertised. I'm glad I paid the extra $$ for a high quality product rather than risk with a random internet company just out for sales. Also customer service responds within hours and is extremely responsive—they have actual humans interacting with you! Will use again. Thx!
Adam Carruth
June 19, 2021.
custumer of Armory Den for life. where do i start, well for one thing these people have custumer service covered on a legit level. the best hands down communication with me then any company has ever had. up until my first purchase amazon had that on lock. but Armory Den has them beat. And if your skeptical of the quality of material or machining. one time is all it will take for you to truely trust that every single purchase you make with them will be the best you can buy. The best business and people you will ever spend money with. I am a customer for life and that is a fact! truely greatful for a business that actually cares about the people they do business with. thanks yall god bless you!! Adam Carruth
William Patterson
May 25, 2021.
Solid from website to my hand, top shelf As I shopped for the product, I kept returning to the Den website. Descriptions are clear, lots of good information, very good value. Ordering is simple, terms are straightforward. I had special shipping instructions, followed perfectly. Secure packaging. The trap is well machined, fits tight, and is nicely finished. The hand-feel has heft and is of quality. Extra care at every step. Thanks.
Great experience Great experience
They did the right thing! Let me just start with Thank you Armory Den! What exceptional customer service! Their response time to emails, is faster response time then the police department has where I live for 911 calls lol j/k. Seriously, they answered me on Sunday, morning and afternoon. No company does that! Also, I asked about a part I thought came with my order. I was ready to pay for it, nope, they sent them to me for free, and shipped on a Sunday! No one does that! I'm a customer for life! I even canceled an order I had with another company, just so I can buy from ARMORY DEN! My business motto is "always do the right thing l, no matter what" they obviously follow it also!
This company is the real deal I was a little skeptical about ordering honestly. I hadn't heard much about armory den and could only find good reviews lol. But I took a chance and put through an order. Everything arrived as described and is awesome. Be aware that you may receive multiple shipments based on what you order. These guys respond fast and from what i have seen, produce quality products. They have my future business. I've put up similar reviews and given a recommendation on their FB page.
Michael Whitehurst
February 14, 2021.
Great experience Great experience. Product can exactly on time, as expected. Very pleased with product. Very well engineered and good quality. Customer service is excellent. Answered all questions quickly and very informative about products. Will definitely be ordering more in the future
Mike Perkins
January 19, 2021.
Great customer service Great customer service. When the item I ordered was late being delivered by USPS, they stepped up to the plate and made things right. I would recommend this company to anyone who is interested in well made quality products. You guys rock! Mike
Shannon
January 13, 2021.
Very nice quality item and excellent… Very nice quality item and excellent customer service. Prompt responses to questions. Would highly recommend.
If you're looking for a solvent trap, you will find three different materials that most are made from. These include aluminum, steel, and titanium. Similarly, sealed end caps are made from these materials, so let's consider the advantages and disadvantages of each. Sealed end caps also come in various shapes and styles, including round and hexagonal, which tend to be easier to tighten and loosen with a wrench.

Aluminum
This is an extremely lightweight material and perfect for bringing your solvent trap with you to the range for mid-session cleaning. Unfortunately, this metal is also far more delicate than the other options, and it is easy to cause damage when taking the end cap on or off as well as when placing the weight of the firearm on it during cleaning.
Steel
With a steel end cap, you will not have to worry so much about causing damage from over-tensioning or abuse. This metal is some of the most durable on the planet. However, it is also much heavier than the other options. This can make it more unwieldy to use during cleaning and more cumbersome to bring on the go. Plus, unlike other options, it can suffer from rusting if it is not drained and appropriately cleaned after every use, potentially leaving your end cap stuck and difficult to remove.
Titanium
Titanium is likely the most popular choice out there, and this amazing metal combines some of the lightness of aluminum with the durability of steel. This makes it a solid choice for end caps, and unlike steel, you will not have to worry about rusting.
One other important thing to note when considering which types of sealed end caps to purchase is whether or not they have been designed within legal parameters. Sealed end caps that feature dimples or center marks can raise a red flag with the ATF, as they may indicate the user's intention of solvent trap modification. To avoid this and ensure compliance with the law, users should purchase ONLY sealed end caps that do not contain any type of center mark.
Final Thoughts
Besides the other components that a solvent trap is composed of, such as the thread mount, storage cups and the tube, the sealed end cap is an important component that allows solvent to be trapped and released during and after cleaning sessions.
Armory Den manufactures and sells solvent trap kits and parts that are within legal parameters and known guidelines. This includes our sealed end caps, which do not contain any illegal center marks. To view our extensive inventory or to place an order, please 
click here
.


Fast Free Shipping, Nationwide.
Armory Den is a US company and wholesale supplier. We have east coast and west coast facilities in order to satisfy our customers from both ends of the country. We take pride in our den deliveries and provide fast free shipping to both our customers and businesses, as well as our wholesale partners. We rarely have problems with satisfying our deliveries, even with natural disasters and situations outside of our control.
If you're a business interested in becoming a Den Wholesale Partner and reselling our products you may submit our wholesale solutions form below. For general inquires, give us a call or us the 'Contact Us' form below. A representative from the den will be getting back to you shortly.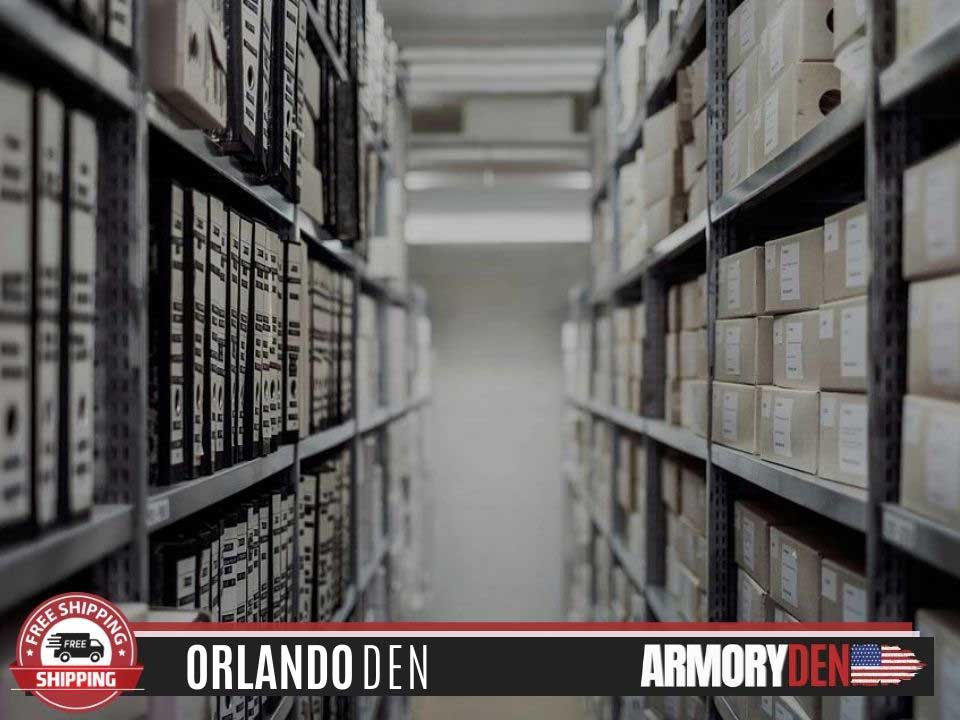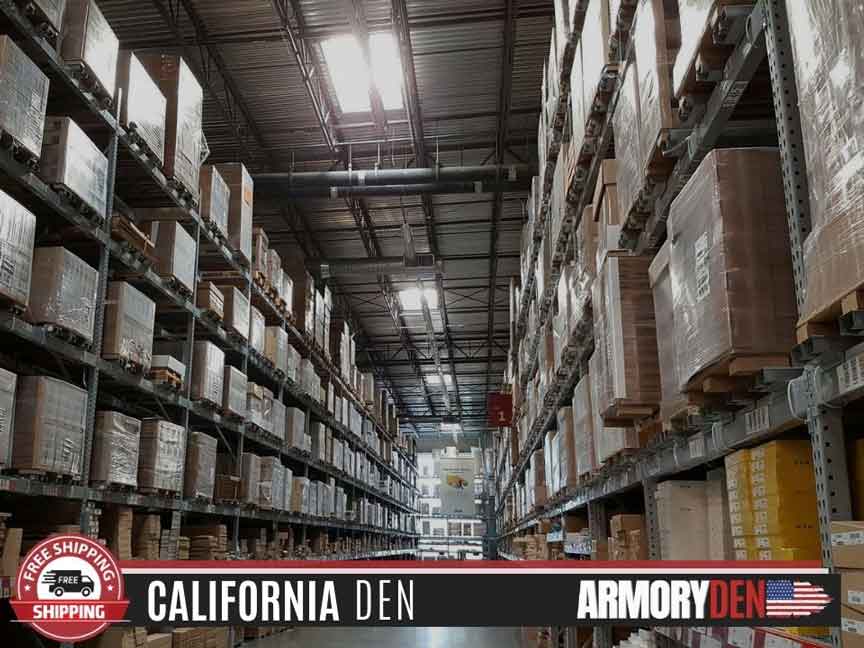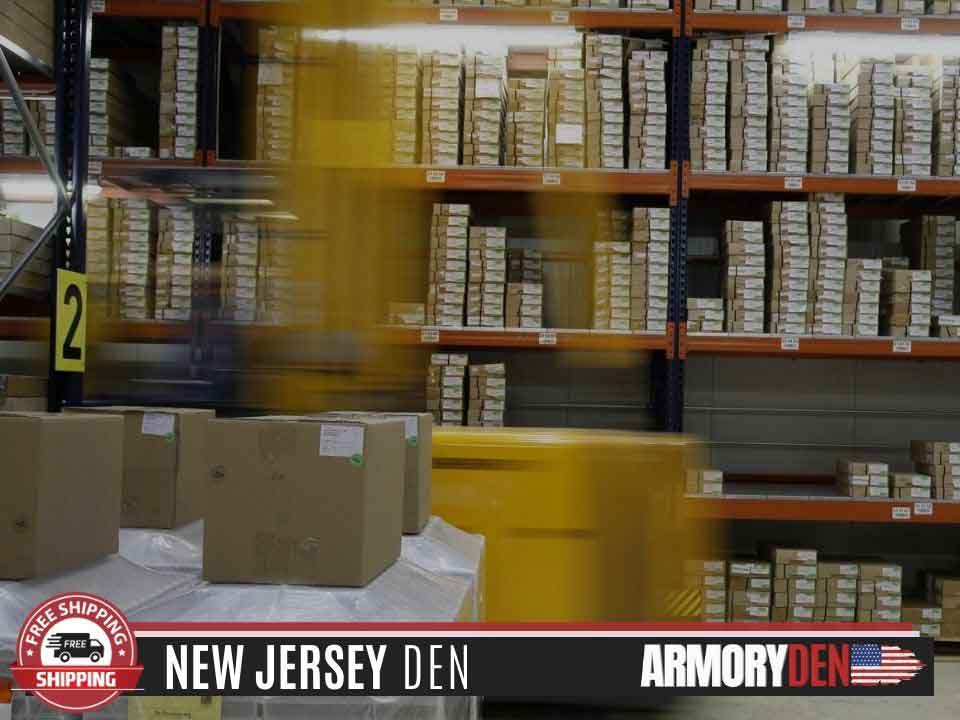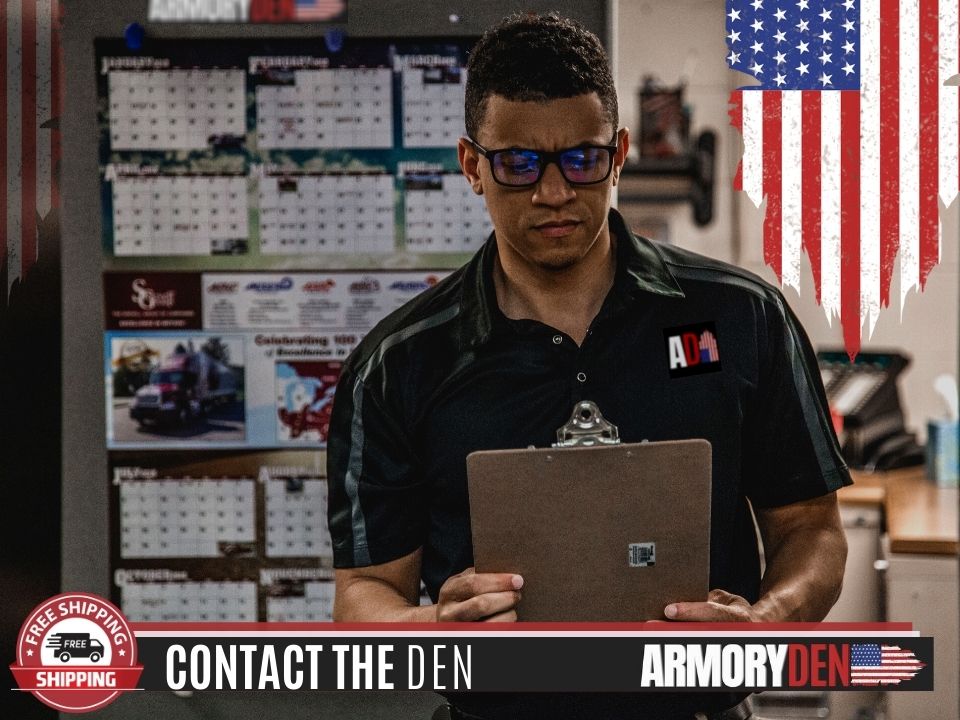 Guaranteed Customer Satisfaction.
Our 5 star customer reviews published on various sites such as Gun Broker and Trust Pilot, reflect our ability and drive in bringing only the best solvent traps and parts from around the world while providing top-notch customer service!  Solvent Trap Direct has one goal and that is to exceed all expectations!
Quit overpaying for solvent traps or worse, overpaying for inferior products! We keep the best 7075 type III hard-coat anodized billet machined aluminum solvent traps, titanium solvent traps, and stainless steel solvent traps in stock at all times. If you're still looking for a reliable solvent trap products you came to the right place!




Have questions? Submit the form below and our staff will get back to you soon. Armory Den is an american made company.
Please fill out the form below to learn more about our wholesale solutions and bulk order discounts. One of our den representatives will contact you shortly.