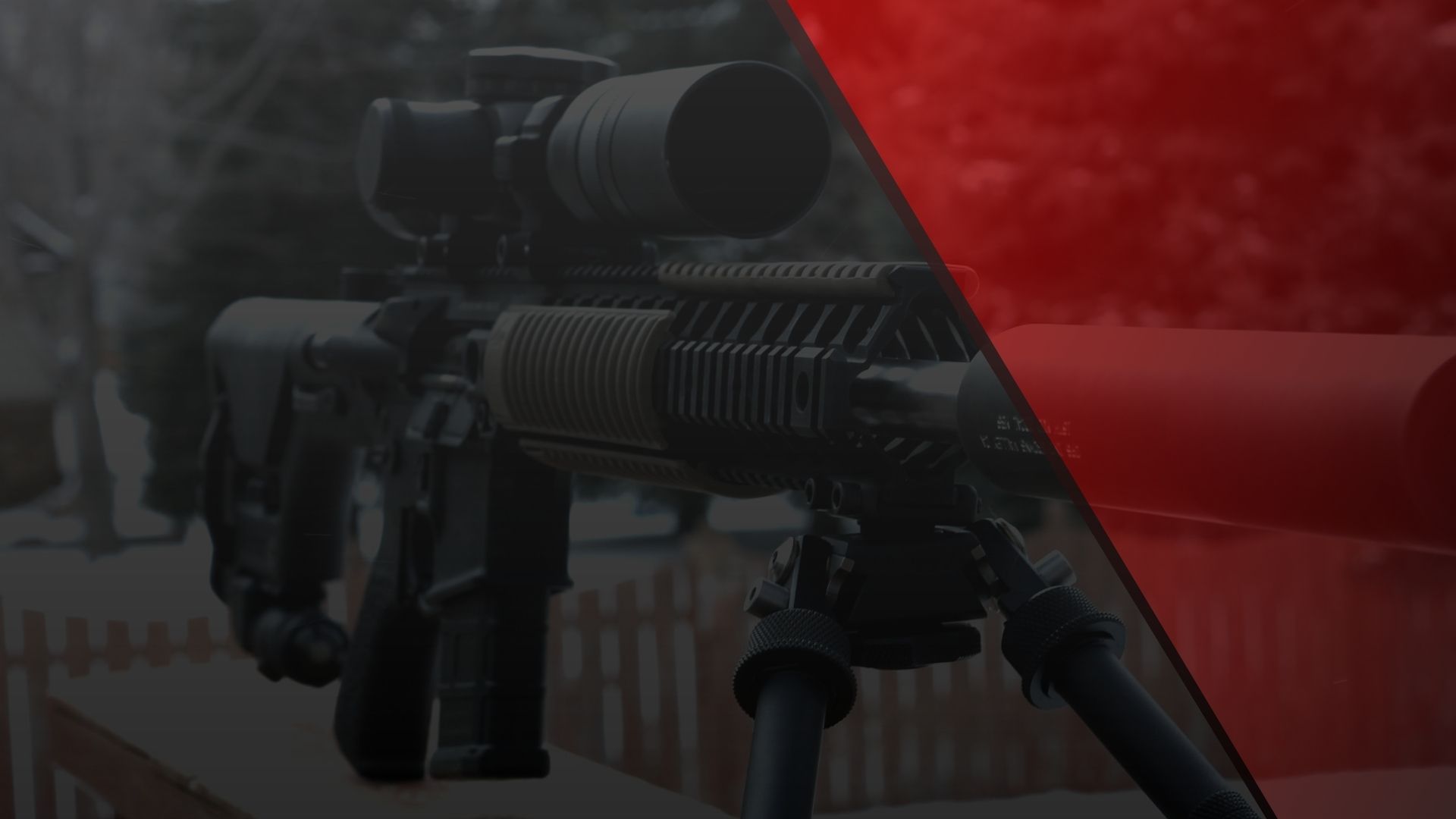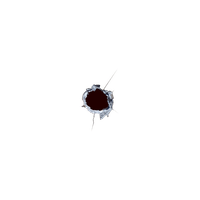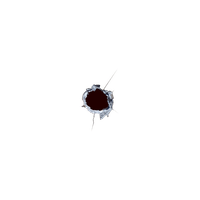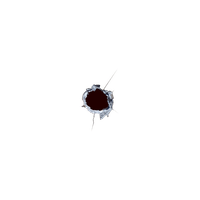 Are Solvent Traps Legal?
The Laws that Govern the Legality of Solvent Traps
A.T.F. has previously stated that the sale of "solvent traps" and parts to "solvent traps" by a company is legal. It is also permitted to use them as a firearm cleaning accessory. The issue is that some individuals who buy them plan to modify them to create a pathway for a bullet to pass through them. Our disclaimers and exchange/refund policy is clear, we do not advocate nor recommend modifications to our products, and hold absolutely no responsibility for anyone who goes against these disclaimers!
So What Exactly is A Solvent Trap?
A solvent trap is a  "firearm accessory" that can be fitted as a cleaning accessory to the end of a barrel with the correctly threaded mount or adapter. They are not considered anything more than an accessory because, without modification, a projectile or bullet cannot move through the unit.
Correctly engineered
solvent traps
also do not have any center markings or dimples that would imply or show supplier intent that they should be modified – this would be considered "constructive intent" from an ATF/NFA legal point of view and we urge our customers to stay away from these types of purchases. Purchasing center marked or dimpled solvent traps is dangerous, as the markings or dimples may cause them to be considered illegal items or 'unregistered NFA items' as the powers that be like to call them: know what you are buying!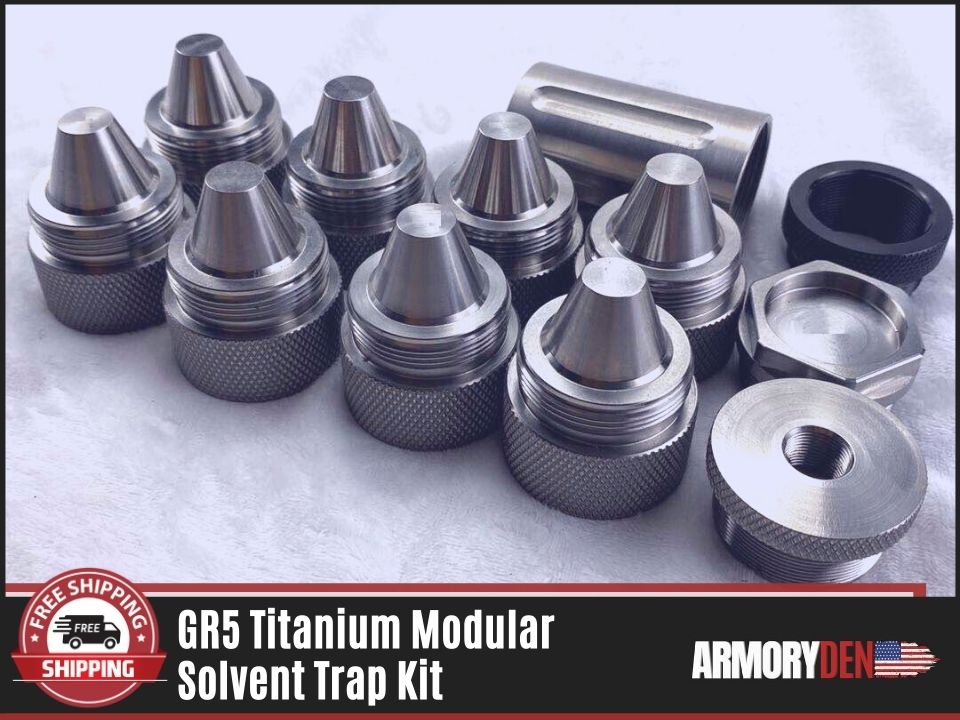 You Can Purchase Solvent Traps Legally without a Form 1
Absolutely! Don't let anyone, including firearm industry regulators tell you any different. There is a caveat: you can not alter, adjust or redesign them into a system for silencing, muffling, or decreasing the firearm report without first filing and receiving an approved Form 1 from the BATFE. Be mindful of the laws and limitations.
Felony Alert! A crime is committed if you make the changes before the tax stamp is obtained.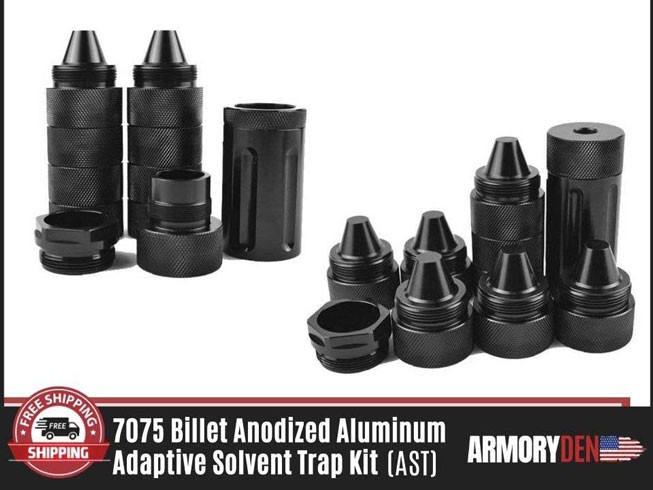 Frequently Asked Questions Regarding the Legality or Illegality of Solvent Traps
We can't speak for other suppliers, but when it comes to Armory Den's Solvent traps we can tell you that they work, and they work well when used for their intended purpose of collecting solvent fluids when cleaning a pistol or rifle.
Are Oil Filter Adapters Illegal?
Using an oil filter with certain characteristics may very well land you in the Big House…federally. In 2012 a man was sentenced to 2 years in federal prison for possessing a man-made oil filter solvent trap, which was later deemed an unregistered suppressor. To reiterate, whether anything (albeit an oil filter for a car, a solvent trap purchased from a company like Armory Den, Inc., or a home made PVC Pipe solvent trap (not recommended), or any other item in the world that resembles a tube, depends on ones "express intent" when purchasing the item and any evidence of, or lack thereof, "constructive intent" characteristics, such as dimples or center marks.
What Makes a Solvent Trap Potentially Not Legal?
Solvent traps are not illegal, according to an ATF spokesperson. However, suppose a device contains components deemed by the ATF as having characteristics that show they are being sold and purchased with the 'intention' to make the mechanism work in illegal ways other than their intended use, which is for trapping solvent during the firearm cleaning process. In that case, for sure, it must be defined and adequately controlled as such. This is the entire point of the Form 1 Process, but it is important when purchasing anything in this category of product, that you do not purchase items that have 'constructive intent' characteristics!
Can you Modify a Solvent Trap Legally?
Per the NFA/ATF anything, not just solvent traps, can be converted or even manufactured into a registered firearm or a registered NFA controlled device, such as a suppressor. The key term here is 'registered'. One must first send in a Form 1 application and NFA Tax Stamp, passport sized photos, along with the chosen serial number, and received the approved Tax Stamp/Form 1 back. Receiving the approved Form 1 means the applicant passed their background check and provided the necessary documentation. Only then can modifications be done. Again, solvent traps are only one thing that individuals use who are looking to legally modify an item into an NFA item… One can receive an approved Form 1 and apply that serial number to a Maglite if they wanted…The title on the Form 1 Application coded 5320.1 Updated in 2019 is "Application to Make and Register a Firearm", thus you can use this Form 1 to make and serialize a firearm too. It is important to know that solvent traps simply get the wrap because, well it's easy to blame the lowest hanging fruit…
For Form 1, How Much is a Tax Stamp?
A tax stamp is $200 and has been the same price, unindexed to inflation since June of 1934. It is a tax paid to the NFA/BAFTE that allows them to know who has a Class III item and also they collect a little cash to support their efforts in encroaching on our 2nd amendment right further – it is a win-win for them as national registration of everything is ultimately their goal.
On an A.R. Barrel, What are the Threads?
Standard AR-15s chambered in 5.56 NATO or .233 have a barrel thread pitch of 1/2 x 28 inches, with the thread normally being covered with a factory flash hider or muzzle break.
How Long Would it Take to Get Accepted for a Form 1?
The Form 1 process can be done using the ATF E-form filing system, not only are Form 1 applications historically much faster than the Class III Dealer Form 4 process, but the E-filing system for Form 1s expedites things even faster! One must ask, "why is there more innovation in the form 1 application process if it seems to be such a problem for the ATF/NFA?". If you find the answer to that, please let us know! The Form 4 process normally averages 6-9 months and is a process used when purchasing NFA items directly through a properly 'Classed' SOT dealer. Form 1s can be approved in as little as 3 weeks to as long as 5 or 6 months (estimated figures). Recently 3-6 weeks has been the norm, even as the Form 4 process is taking 9 to 14+ months.
A.T.F. Form 1 is a "Firearm Making and Registration Application." It is used if a non-FFL or individual that wants to manufacture an "NFA Firearm" such as a short-barreled rifle (S.B.R.), short-barreled shotgun (S.B.S.), some other firearm (A.O.W.), or Suppressor/Silencer. The difference between a Form 1 and Form 4 is that the latter is used by a Class III SOT when selling any of the abovementioned items to the public, it uses a Form 3 when transferring to other dealers at a Stamp Transfer Cost of $5 instead of $200 (a point obviously irrelevant to individuals or non-dealers). Also, Form 1s are done and approved under the individual's, company's or Trust's name and are not transferrable unless using a Class III SOT Dealer via the Form 3 to Form 4 process.
Armory Den does not advocate nor facilitate the Form 1 process and can not control what customers do with their purchased items, thus Armory Den cannot be liable for any impact, effect, harm, or liability related to any modifications of their products. This is heavily disclaimed and explain on www.armoryden.com.
These statements above make no suggestion or recommendation related to modifying items into registered NFA items, whether it be solvent traps, Maglites or fuel filters. Any other result, change, and adjustment is performed at the product owner's risk. Please read, study, and observe all federal legislation about NFA items and reference the NFA Handbook for further information on these topics.
A solvent trap's specified function is to capture and trap solvent cleaning fluids during the firearm bore cleaning process that is typically performed on firearms. Solvent traps bind to a firearm's muzzle but do not have any construction characteristics designed to allow a projectile to travel through them.
As they are not meant to minimize the report of a portable firearm as initially made, they are not real firearms as defined in 18 U.S.C. 921(a)(24) and are thus therefore not firearms as defined in 18 U.S.C. 921(a)(3) or 26 U.S.C. 5845(a)(24) (7).
However, if the solvent trap was redesigned or used to assemble a system to mute, or minimize a portable firearm report. "As specified in 18 U.S.C. § 921(a)(24), the solvent trap will be listed as "firearm silencer" and as "firearm" as stated in 18 U.S.C. § 921(a)(3)(C) and 26 U.S.C. § 5845(a)(7).






Guaranteed Customer Satisfaction.
Our 5 star customer reviews published on various sites such as Gun Broker and Trust Pilot, reflect our ability and drive in bringing only the best solvent traps and parts from around the world while providing top-notch customer service!  Solvent Trap Direct has one goal and that is to exceed all expectations!
Quit overpaying for solvent traps or worse, overpaying for inferior products! We keep the best 7075 type III hard-coat anodized billet machined aluminum solvent traps, titanium solvent traps, and stainless steel solvent traps in stock at all times. If you're still looking for a reliable solvent trap products you came to the right place!
Fast Free Shipping, Nationwide.
Armory Den is a US company and wholesale supplier. We have east coast and west coast facilities in order to satisfy our customers from both ends of the country. We take pride in our den deliveries and provide fast free shipping to both our customers and businesses, as well as our wholesale partners. We rarely have problems with satisfying our deliveries, even with natural disasters and situations outside of our control.
If you're a business interested in becoming a Den Wholesale Partner and reselling our products you may submit our wholesale solutions form below. For general inquires, give us a call or us the 'Contact Us' form below. A representative from the den will be getting back to you shortly.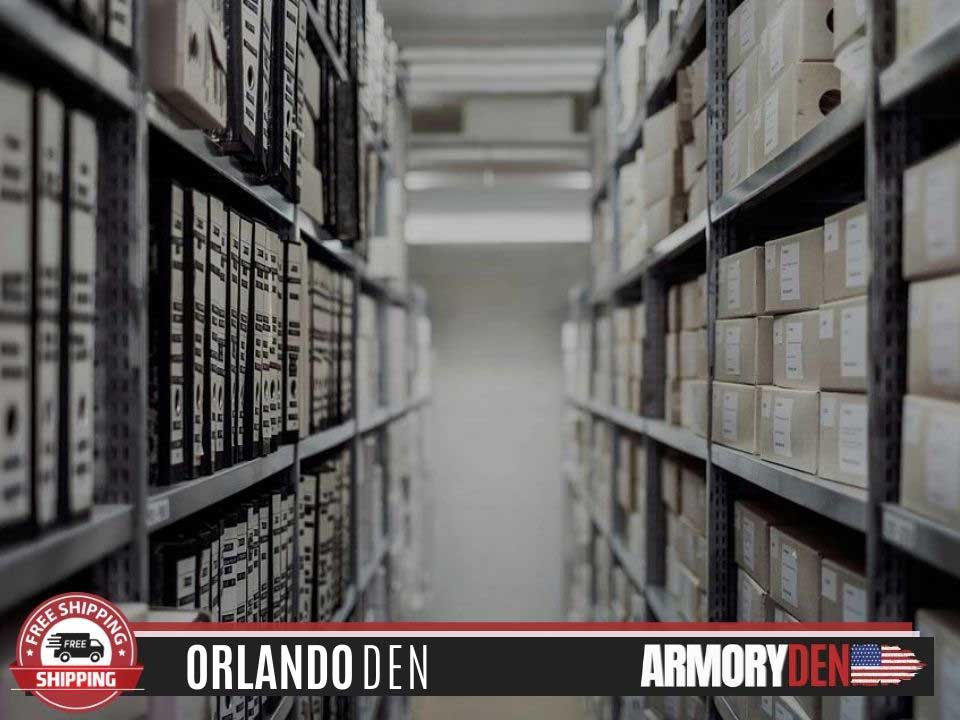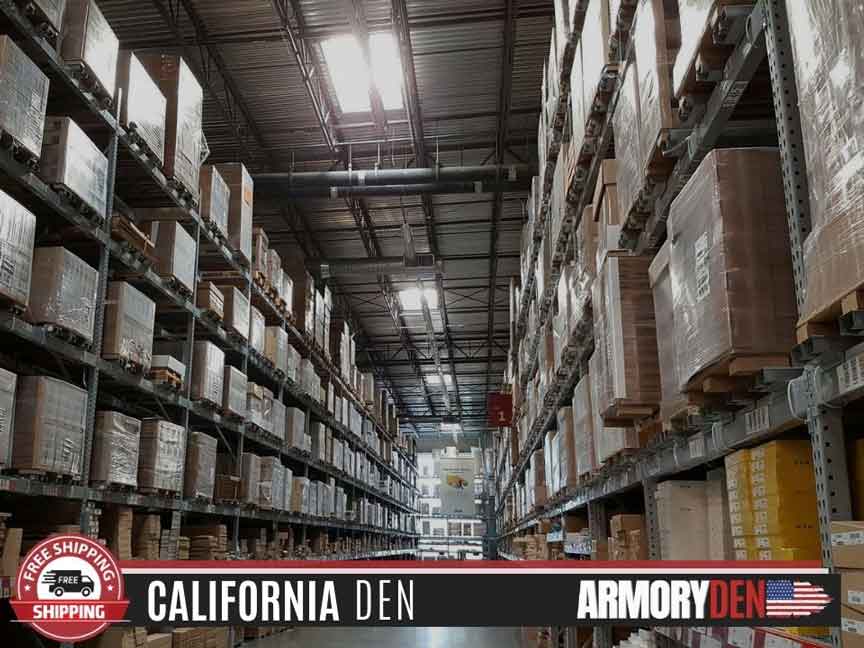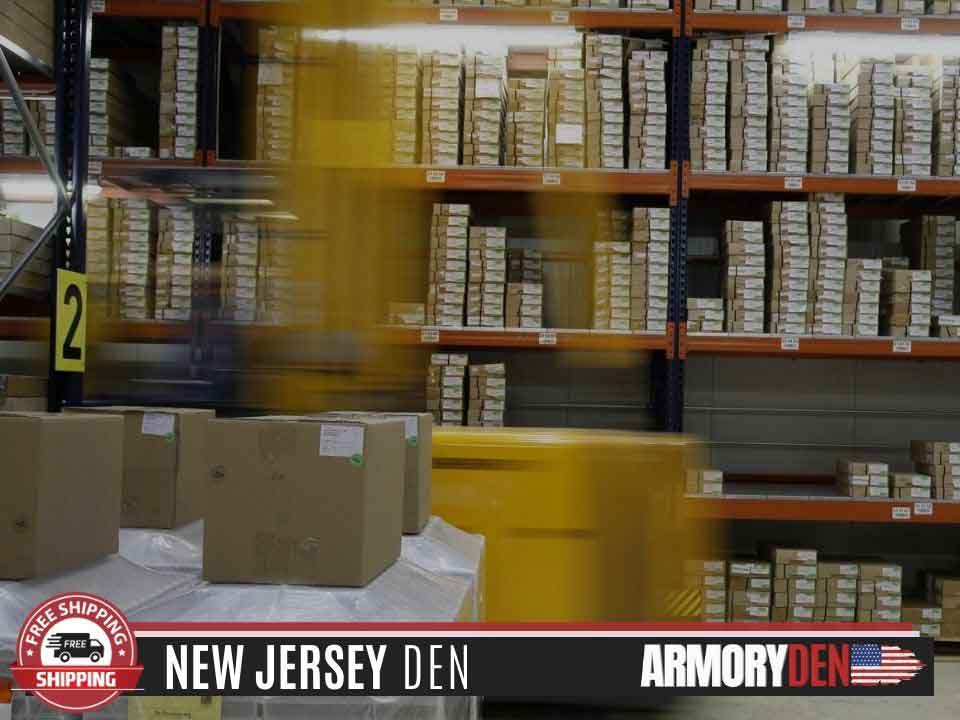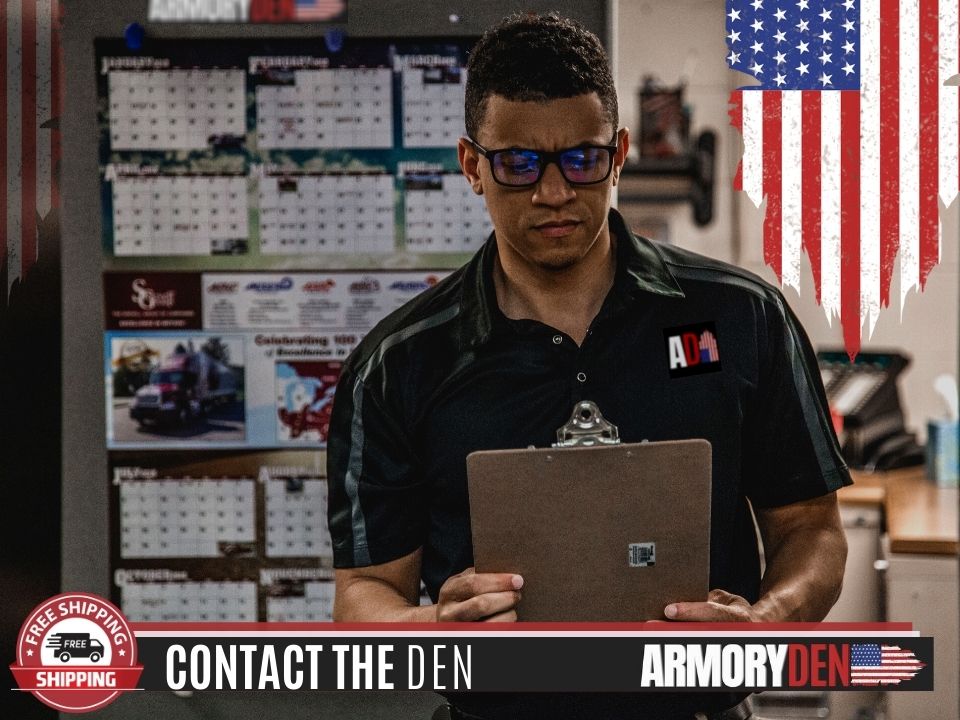 Have questions? Submit the form below and our staff will get back to you soon. Armory Den is an american made company.
Please fill out the form below to learn more about our wholesale solutions and bulk order discounts. One of our den representatives will contact you shortly.