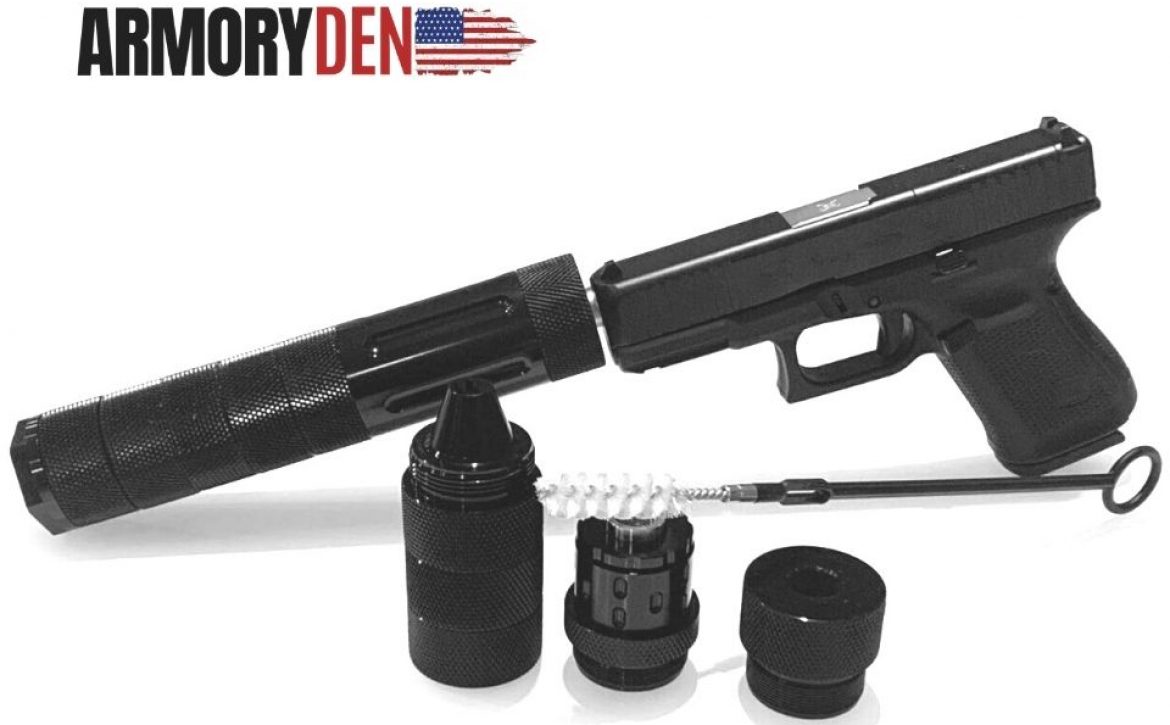 Why Purchase A Solvent Trap?
A clean firearm is a more reliable and safer firearm.
Solvent traps
really do accomplish their main goal – which is to trap solvent during. A solvent trap will catch solvent that exits the end of your firearm barrel during bore cleaning processes. This happens before it has any chance of ruining your furniture, your wife's new fancy rug, or more importantly, before harming yourself or the environment.
4 Benefits Of Owning A Solvent Trap
A Solvent Trap Catches Harmful Solvent
If you have cleaned your firearm before, or on a regular basis like firearm owners, police officers and armed officials, then you understand the immense mess it can make. Post firearm cleanup isn't the only issue, it's the odor that arises during a routine firearm cleaning session. The odor can make you get sick to your stomach. It can also create a headache from those you live with if you use your
solvent trap
to clean your firearm inside your house.
A solvent trap is very easy to use and attaches to the muzzle end of your firearm. Then you pour solvent down the gun barrel as you normally would. The solvent trap does all the work by catching the solvent. This eliminates smell, hassles, and a complete mess of spilt solvent.
If that's not enough, the chemicals from solvent are also hazardous to the environment. Filtering your used solvent and reusing it also cost efficient and is good for our environment if disposed of properly. These harmful chemicals that exit your barrel can pose a potential health risk if the solvent comes in contact with your skin, or accidently inhaled.
Solvent Traps Are Affordable
Solvent trap cleaning kits
are a very small investment that save every responsible gun owner a ton of money! Solvent is filtered and captured by the trap, so it can be reused. Yes, recycling is yet another perk of owning a solvent trap.
Cleaning your firearm is easy and it doesn't take long, so the payoff is substantial to the small investment
Reliability, Safety, and Savings! 
Yes, owning a solvent trap kit will save you money, lower risks in unfortunate situations and increase reliability and safety, but imagine what it can do for military budgets and police departments.
Think about how much you would save from not having to buy new firearms, or parts for firearms. Additionally, think about the reduced risk that would come to all armed forces and law enforcement, by simply owning a solvent trap (or a few) and educating officials on how to properly clean and maintain firearms! A solvent trap will indeed increase longevity, performance, safety and savings.