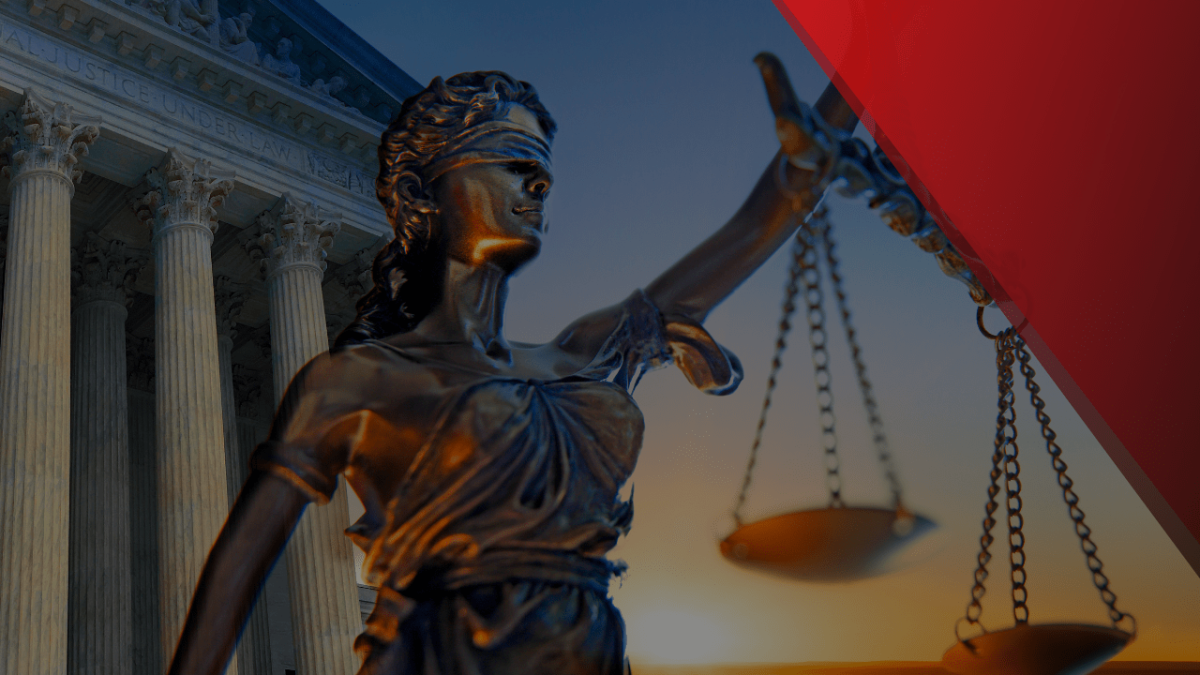 Second Amendments Rights And The Federal Courts
2021R-05F Frames & Receiver Rule, Bump Stocks, Pistol Brace Rule and more…
The ATF is currently facing a landmark Supreme Court decision that will shape the way it operates in coming years. This case was brought by several gun rights advocates who are challenging aspects of the bureau's recent overreaching regulations, including how they define "machine guns", defining an un-serialized frame and/or receiver, treatment of solvent traps as it pertains to the Frames and Receiver Ruling, and other firearms restrictions.
It is believed that this Supreme Court ruling could potentially give more freedom to those individuals looking to purchase specific types of weapons without having them regulated under federal law. If successful, then many gun retailers would find themselves with fewer regulatory burdens than before when trying to provide such items for customers legally allowed ownership rights within their state or locality laws.
In March 2021, oral arguments were heard at the U.S Supreme court concerning general challenges issued as part of an NRA backed lawsuit against current bureaucracy implemented through Bureau Of Alcohol Tobacco & Firearms (ATF). These hearings have been identified as holding potential major implications towards existing federal Gun Control Acts. It remains uncertain what final judicial outcome may be announced on future decisions although various conceptually enlightened possibilities can still be considered among wider public forums regarding its constitutional legitimacy in regards free arms accessibility given commonly held independent citizens liberties established culturally across much nation population.
Since inception, Armory Den, Inc. has only sold legal firearm accessories, whether it be cleaning kits, solvent trap cleaning kits, muzzle devices, barrel accessories, or the like.
In 2022, the ATF released a the new rule 2021R-05F. Thankfully, patriots, Senate and House Members, firearm enthusiasts and firearm businesses recognized what the ATF was doing. Regulating things in such a manner with no public standards or parameters provides the ATF infinite creative regulatory autonomy to allow their opinion to determine firearm accessory regulatory legalities and enforcement capabilities, with no chance of companies being able to provide their side before being closed down.
To say that the ATFs recent initiatives under Biden's Reimaged version of the DOJ Division are an overreach would be a gross understatement. At what point would the ATFs regulatory reach end in terms of using vague legal notions to link their relevance to non-related areas of our economy – C.I.P. could the ATF regulate raw material? The way 2021R-05F stands as it relates to Frames & Receivers, as well as Solvent Traps (which under vague rules we can only assume that the ATF considers them a subdivision of Frames & Receivers), means that there are no parametric limitations to denote where the ATFs reach would end.
Therefore, as pointed out by many pro 2A Attorneys since mid-2022 and even before that time, is the issue that 2021R-05F lacks parameters and leaves the regulation of raw materials and items that shouldn't even be in the ATF's regulatory purview exposed to future "creative" regulation.
In past years, the ATF stated publicly in official notices that they view solvent trap cleaning kits to be nothing more than a firearm accessory if they do not have the ability to reduce the sound or rapport of a firearm. This is where things should have ended, but instead the ATF new rules heavily opened to more than one interpretation.
This was not enough, the ATF had to get more of a vague reach that allowed them extensive oversight, but thankfully the public had enough and the ATF is now being sued civilly from all sides and is in and out of court for the headlining Pistol Brace Ruling. DC's unwavering need for control that is passed down the chain to the enforcement level and industry level (firearm dealer regulation) for action on the very citizens that these organizations are supposed to be protecting is outrageous.
In conclusion: 
Although Armory Den solvent traps for their intended use for cleaning and dry storage solutions we still want to comply with all rules and regulations. Due to the rule being intentionally ambiguous, we are unable to confirm how we can sell our solvent products. We are still reviewing information that will help us proceed forward. In the meantime, we have temporarily paused sales for our solvent trap cleaning and dry storage solutions in hope the rules are clarified so we are not just guessing on how to proceed.
Unfortunately, because solvent traps have been mentioned in the 'Frames and Receivers' rule it makes it almost near impossible to proceed on how to sell our products without guessing in regards to solvent traps. If average citizens need to 'guess' on how to proceed with operations then there is obvious problem with the how the rule was created. Thus, putting Armory Den in this position, and also why these ambiguous rules are making their way up the latter.
We trust that the federal courts will make a decision on the final rule or force agencies to provide clarity on the rule so operations can continue.