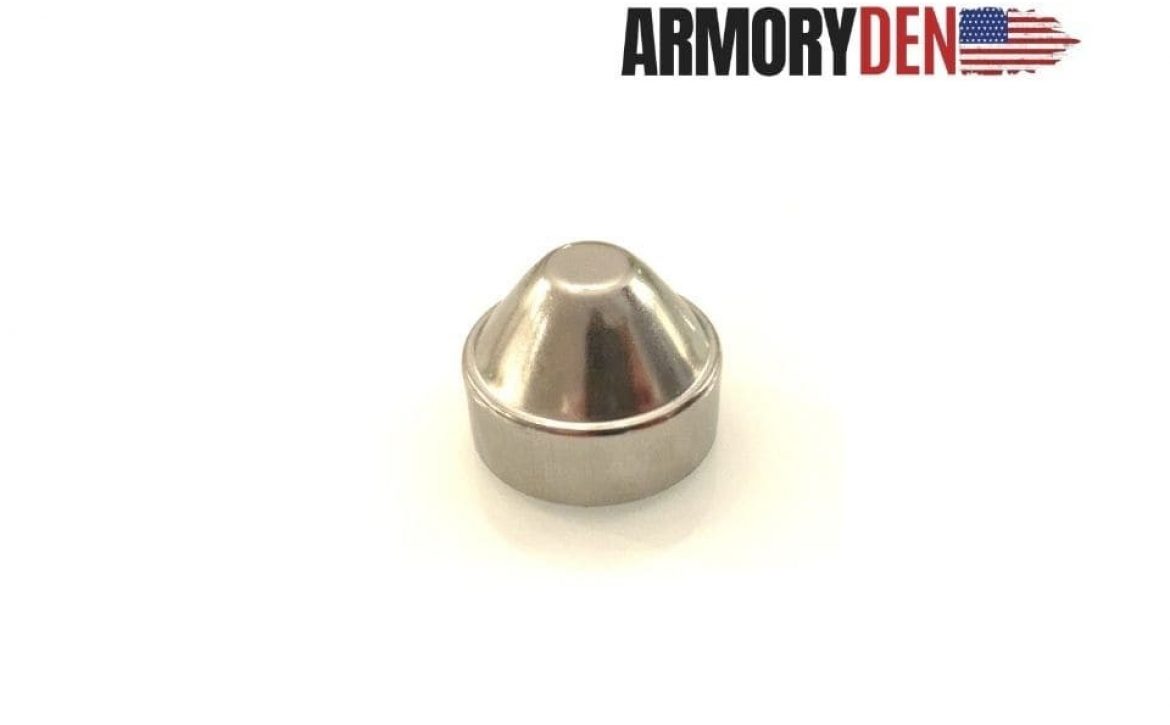 Armory Den has Quality Pressed Stainless Steel Storage Cups
Maintenance is essential for all firearm owners who want to extend their firearm's lifespan and keep it from malfunctioning. This basic need of all firearm owners explains the steady increase in the demand for quality solvent traps.
A solvent trap is a cleaning system designed to trap cleaning fluids during firearm cleaning sessions for proper disposal or reuse. Instead of causing a mess by letting the used solvent cleaner pour into a disposable bin, it can be trapped in a specialized container – the solvent trap. The storage cup is one of the most critical components of the solvent trap because it is the part that collects and traps liquid cleaners for disposal.
A quality solvent trap storage cup can be the difference between a well-maintained firearm and a firearm damaged by the cleaning solvent. This small cap-like component is often made from materials such as aluminum, carbon steel, stainless steel, and titanium.
What Are Pressed Stainless Steel Storage Cups?
Stainless steel solvent traps are corrosion-resistant. They maintain their original form better than most other materials used in storage cups. They also hold up well on exposure to a broader range of cleaning solvents. You also don't have to worry about rust or discoloration by purchasing a storage cup cleaner made from stainless steel cups, especially if you use your solvent trap for multiple firearms.
The storage cup is responsible for collecting cleaning solvent. This component frequently comes in contact with moisture, putting it at risk of rust and other forms of damage. When purchasing a storage cup, it is paramount that you go for durability to avoid changing it frequently.
In this regard, storage cups made from stainless steel are among the best option. Unlike other materials from which storage cups and solvent traps are made, pressed steel storage cups can withstand impacts that often damage other materials. This metal is rigid and tough, which helps it withstand severe hot and cold temperatures; therefore, it can be used in any part of the country.
Admittedly, pressed stainless steel storage cups are slightly more expensive than dividers made from other materials. However, they provide value for money because you can use them for extended periods.
Armory Den Pressed Stainless Steel Storage Cups
At Armory Den, we provide high-quality solvent traps and solvent trap parts for sale and delivery nationwide. We offer a variety of solvent trap products that are designed to satisfy all your firearm cleaning needs. We also provide sales of individual storage cup parts for your solvent trap.
Our pressed storage cups made from real stainless steel are among the most durable in the United States. These stainless steel storage cups are made from 304 stainless steel and come in various sizes at affordable prices. We offer a full guarantee that stainless steel cups purchased from Armory Den will fit perfectly when used correctly with corresponding solvent traps purchased from our platform.
We encourage you to browse our inventory of high-quality pressed steel storage cups to find the perfect fit for your solvent trap.